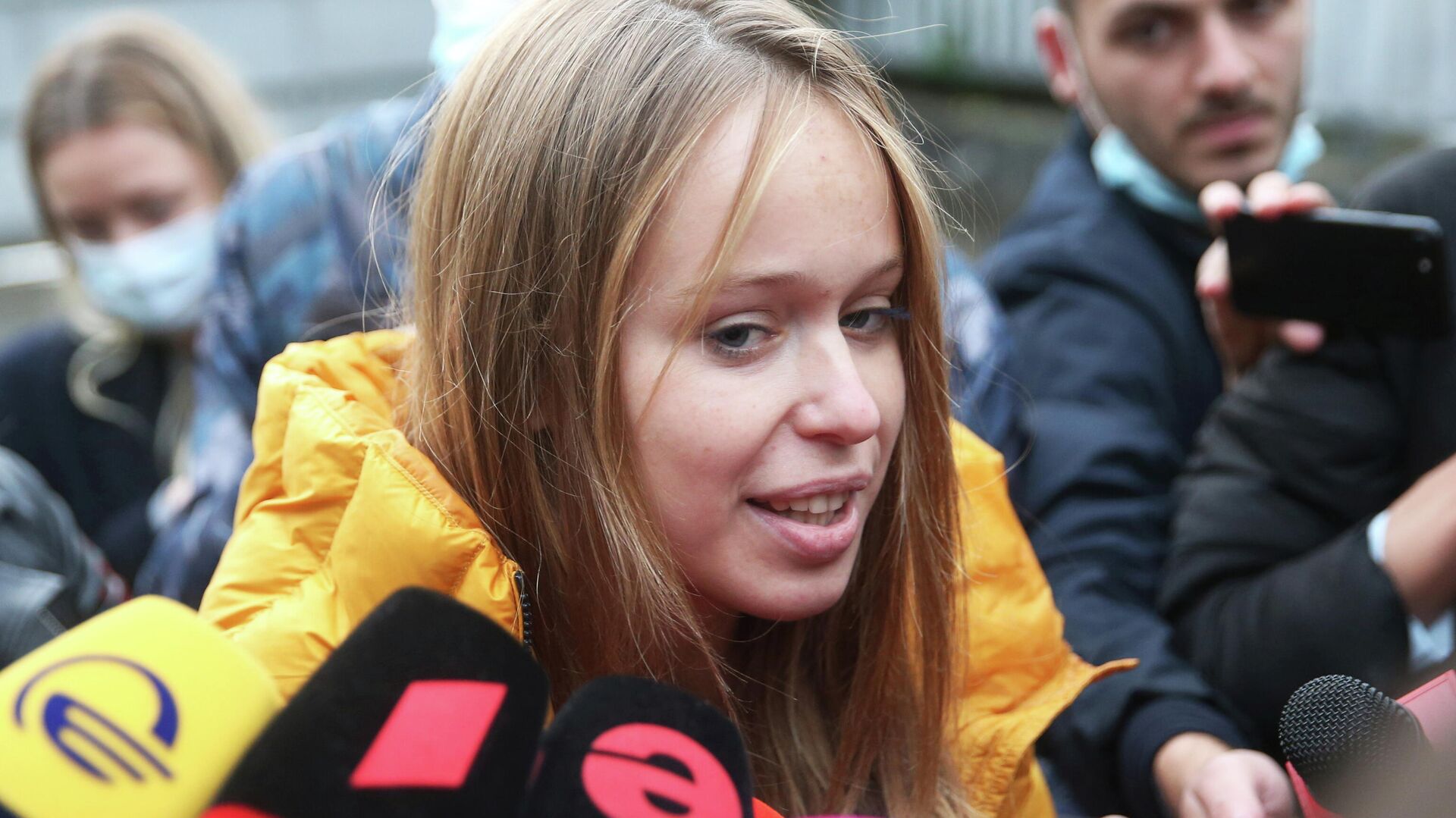 KIEV, 23 October – The Ukrainian girl of the ex-president of Georgia Mikhail Saakashvili and the deputy of the Verkhovna Rada Yelizaveta Yasko said that his relationship with his wife Sandra Roelofs is over.
Yasko previously published a video recorded before Saakashvili's trip to Georgia, in which he admits that they have a relationship. Yasko called on the Ukrainian and Georgian authorities, as well as the EU and the US, to protect Saakashvili. Before that, it was known that Saakashvili is married to a Dutch citizen Sandra Roelofs, the spouses have two sons.
"We made a statement that we are together, that all past relations are over both on my part and on his part for a long time. We have been together for many months," she said on the air.
"Channel Five"
…
Then the presenter noticed that Roelofs had published a post earlier, in which she stated that this information was a surprise to her.
"This question already needs to be addressed to her (Roelofs – ed.). They are no longer husband and wife, this was stated in his statement and our confession. Therefore, I do not see any things here where you need to finish something." , – clarified Yasko.
The presenter clarified whether it was about an official divorce, but Yasko did not give an unambiguous answer to this question.
"Listen, this video says that we are a family. I think we need to understand from the facts … We are conscious adults. How else can we speak? Do we have some kind of polygamy?" that they are "honest people".
Saakashvili was detained in Georgia on October 1, at home he is being held in several criminal cases. He was convicted in absentia of the murder of banker Sandro Girgvliani and the beating of deputy Valery Gelashvili. In the first case, Saakashvili was sentenced to three years in prison, in the second – to six. In addition, he is involved in the cases of dispersal of the opposition rally on November 7, 2007, the pogrom of the Imedi TV company and the embezzlement of funds from the state budget – they are still being considered by the courts.
…