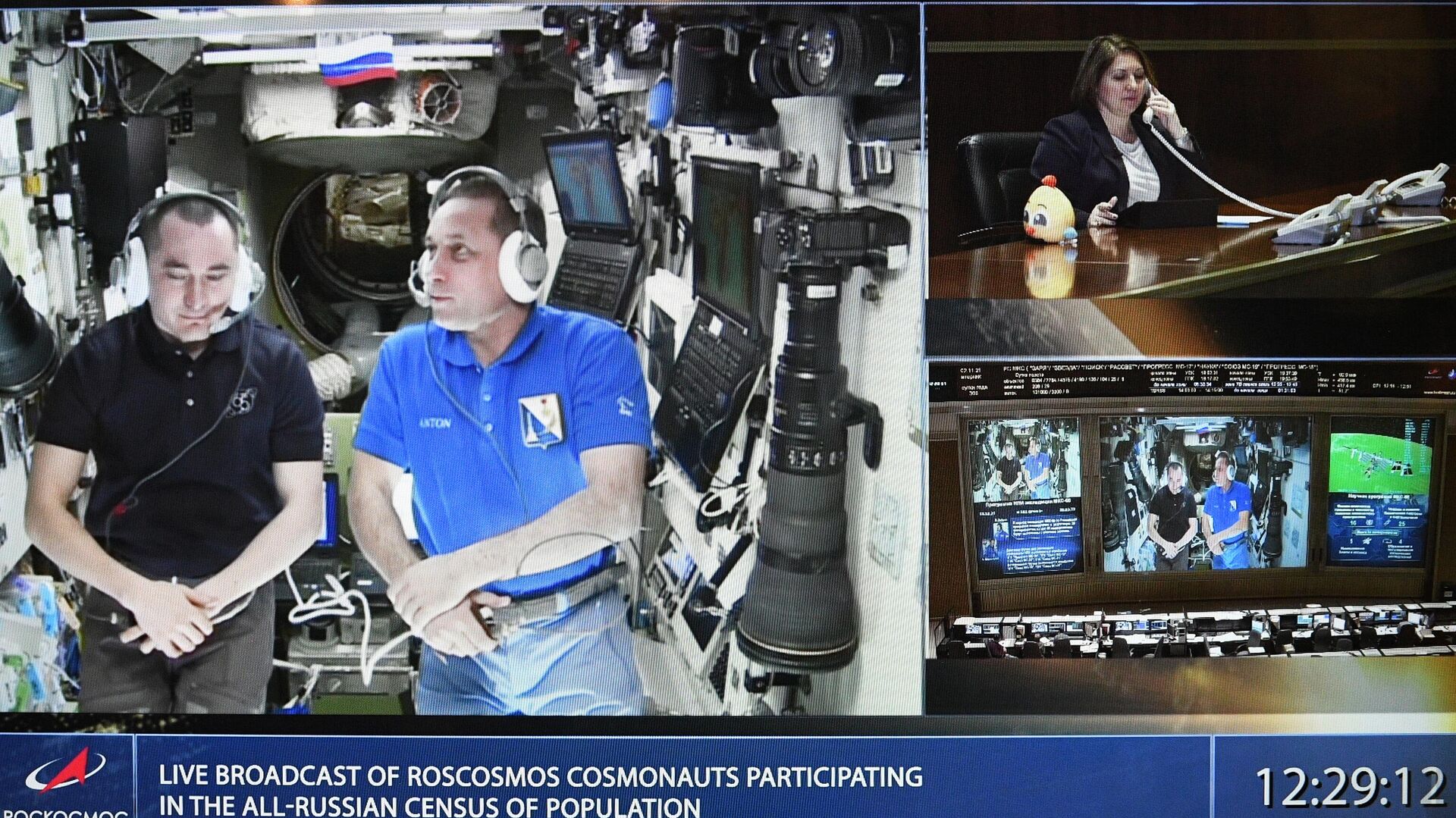 MOSCOW, Nov 2 – Members of the Russian ISS crew Anton Shkaplerov and Pyotr Dubrov took part in the All-Russian Population Census, a correspondent reports from the Rosstat building, where the cosmonauts' communication session with the Mission Control Center (MCC) was broadcast.
The astronauts answered questions about age, citizenship, language skills, place of birth, education, marital status and others. The census questionnaire was asked by Galina Sheverdova, Deputy Head of the Population and Health Statistics Department of Rosstat, from the MCC, the communication session lasted just over 10 minutes.
The cosmonauts also recorded an appeal to the Russians on board the ISS to take part in the census.
The all-Russian population census will last until November 14. Astronauts in orbit of the Earth took part in it in previous times – in 2002 and 2010.
Now the 66th expedition is working on the ISS, consisting of Russians Peter Dubrov and Anton Shkaplerov, Americans Mark Vande Hai, Shane Kimbrow and Megan MacArthur, Japanese Akihiko Hoshide and Frenchman Tom Peske (station commander).
…