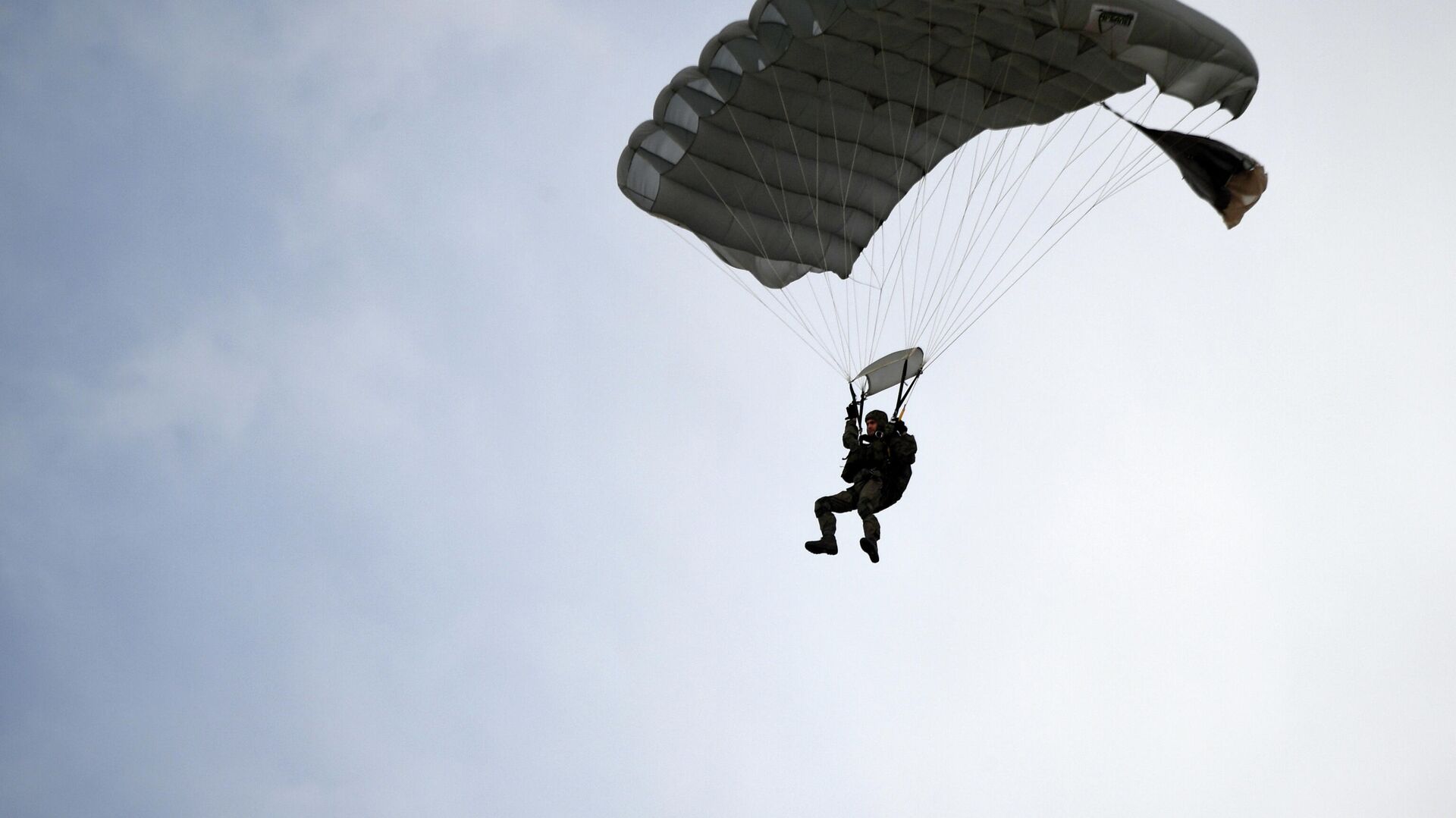 MOSCOW, October 22 – Russian and Egyptian paratroopers made their first joint landing in Egypt as part of the Defenders of Friendship-2021 joint exercises, according to the Department of Information and Mass Communications of the Russian Defense Ministry.
From October 17 to October 29, the Russian-Egyptian tactical exercises "Defenders of Friendship-2021" are being held in Egypt with the landing of personnel and airborne equipment of the two countries.
"Within the framework of the joint tactical exercises Defenders of Friendship 2021, paratroopers from the two countries worked out the landing of tactical airborne assault from the Kas C-295 aircraft of the military transport aviation of the Air Force of the Arab Republic of Egypt," the message says.
It is noted that the landing was carried out from a height of over 3,500 meters, the paratroopers managed to destroy the conditional communications center of illegal armed formations. It is added that the Russian and Egyptian military destroyed conditional security posts from the air and mined and destroyed it.
"At the end of the joint actions, a training was held on the conduct of close combat by a consolidated unit in an urban setting, during which Russian and Egyptian paratroopers blocked and cleared a conditional settlement from illegal armed groups," the department adds.
It is noted that the exercises involved a consolidated unit numbering more than 500 military personnel, as well as Il-76 Russian Aerospace Forces and S-130 Hercules, Kasa S-295 and Chinook heavy military transport helicopters of the Egyptian Air Force.
…