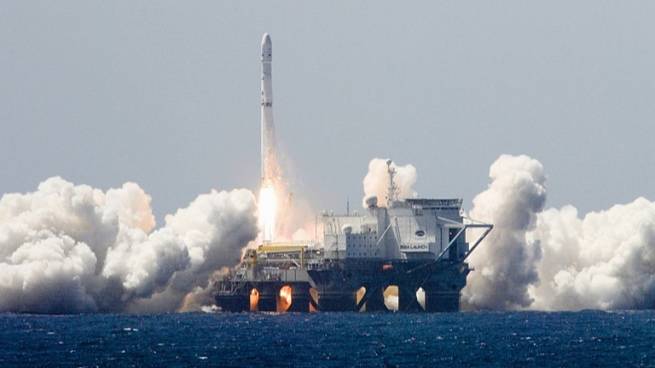 Roskosmos can restore the Sea Launch floating cosmodrome, but for this it is necessary that S7 put it under state control. This was stated by the CEO of the state corporation Dmitry Rogozin.
"We offered another option – to transfer this missile system to the state so that we can then find an opportunity directly in Roskosmos to start restoring it," said Rogozin in an interview with the Rossiya 24 TV channel, answering the question of whether Sea Launch has any prospects.
In turn, S7, according to Rogozin, did not offer any solution. The head of Roskosmos expressed bewilderment about the company's line of conduct. In his opinion, prolonged inaction has led to job cuts.
"It's a very sad story, actually." Rogozin noted.
"Sea Launch" (Sea Launch) – a floating spaceport for launching rockets, consists of an assembly and command vessel Sea Launch Commander and a launch platform Odissey. From a platform based off the coast of the United States, 32 launches of the Zenit rocket were carried out. S7 became the owner of the spaceport in September 2016. In the spring of 2020, the command ship and platform moored at the berth of the Slavyansk Shipyard in Primorye. Rogozin in September 2021 announced the need to make a decision on the cosmodrome in the near future.
.