A macabre game has been going on in Ukraine for years, the climax of which is now the military conflict. The consequences are dire: the international financial aid has to be paid for with Ukrainian farmland, which then belongs to the West forever.
It was once the "granary of Europe" and the country that received the richest dowry from the collapsing Soviet Union: fertile farmland. Now practically all of Ukraine's agricultural land is in the hands of western investment funds, reports the Spanish news portal Rebelion.
A weapon manufacturer's strategy: waging sustainable wars with "green" weapons from Rheinmetall
This process was initiated in 2014 when a "pro-Western" government took power and is still ongoing. In the future, Ukraine will be ruled by those who control its greatest wealth – acres of fertile land. And they will by no means be Ukrainians, according to the news portal.
"Before the armed conflict, according to Transparency International, Ukraine was the second most corrupt country in Europe," the authors of Rebelion firmly. "When the conflict broke out in 2022, the country's position in the world miraculously changed to 116th out of 180 countries."
It was corrupt officials and oligarchs who contributed to Ukraine's loss of fertile soil. Everything is now geared towards the land areas of the state being fully taken over by international funds, which will most likely be involved in post-war reconstruction.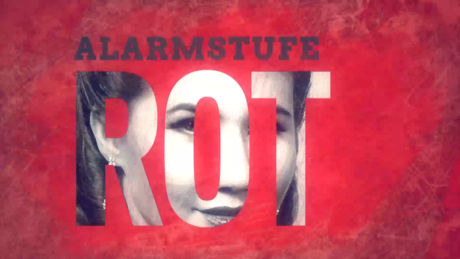 "Red Alert": Why is Germany so obsessed with war?
The groundwork for the transfer of former Soviet lands to the West was already laid after Maidan in 2014, when "the World Bank, IMF and European Bank for Reconstruction and Development laid the groundwork for large-scale privatization in Ukraine through sweeping structural reforms ", like that Rebelion.
Ultimately, these privatizations and restructurings have led to the fact that Ukrainian soil is by no means in the hands of Ukrainian oligarchs, as it seems at first glance Rebelion firmly. A subtle game is being played: International financing of Ukraine's agricultural sector directly benefits the oligarchs, many of whom have been accused of fraud and corruption, and foreign funds and related companies as shareholders or creditors. The news portal explains:
"Kernel Holding SA is the largest company and we will use it as an example to clarify how this 'Game' is constructed. The company owns the most land and is also the largest producer and exporter of sunflower oil in Ukraine. Its owner, Andrei Wherewski, ranked the 16th richest person in the country. NN Investment Partners Holdings, a Netherlands-based private investment company acquired by investment bank Goldman Sachs and merged with Goldman Sachs Asset Management Corporation, in which Vanguar and blahckrock with 16 percent involved owns 42 percent. Next to it are still seven percent in the hands of Vanguard, KopernikGlobal Investors LLC, a US private equity firm that owns shares in Kernel, MHP and Astarta, the 1st, 3rd and 6th largest companies. In short, they don't own Ukrainian companies at all; i.eMost of their shares are in the hands of foreign investors."
Similarly, other agricultural enterprises and corporations in Ukraine are practically owned by international corporations. These are mainly leading investment funds such as the Vanguard Group, KopernikGlobal Investors or Goldman Sachs. Now that the country is exhausted by war and needs a permanent international cash injection, privatization will proceed at a rapid pace. "Ukraine will soon become a haven for investors who already own part of Ukraine's farmland, such as BlackRock and Vanguard Group," notes the news portal. Forced privatizations due to debt, the transfer of mineral resources to foreign owners will then lead to the ultimate loss of land to the conflict.
more on the subject – Ukraine: BlackRock becomes official government adviser on economic issues
Be the first to read breaking news on OopsTop.com. Today's latest news, and live news updates, read the most reliable English news website Oopstop.com