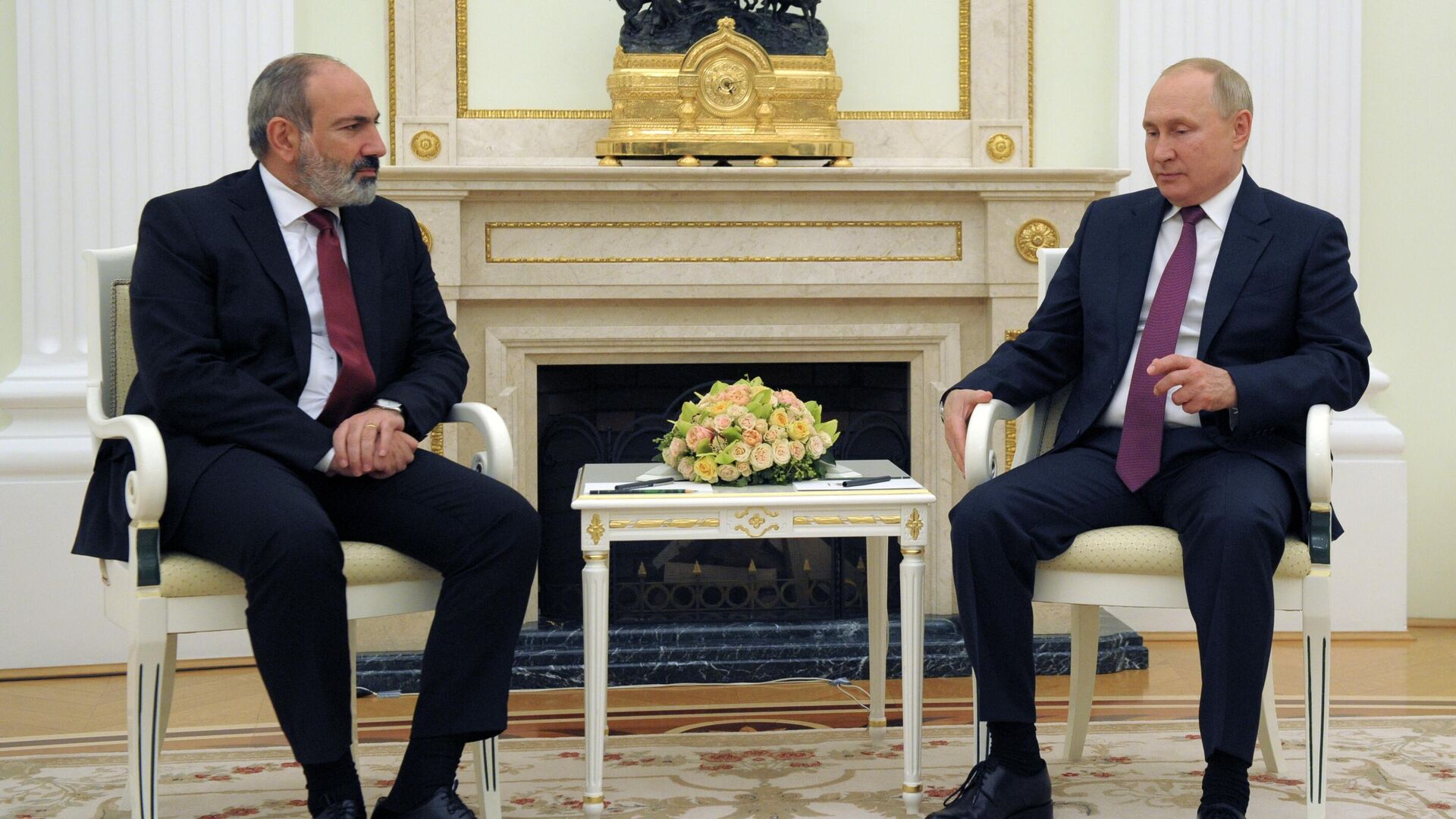 SOCHI, 26 Nov – Russian President Vladimir Putin is holding a separate meeting with Armenian Prime Minister Nikol Pashinyan after the completion of the trilateral negotiations with the participation of the Azerbaijani leader, said the press secretary of the Russian leader Dmitry Peskov.
The talks between the leaders of the three countries lasted about 3 hours. Before them, Putin met separately with the leader of Azerbaijan, Ilham Aliyev.
In the course of trilateral negotiations, the parties, in particular, discussed the situation in the zone of the Karabakh conflict and ways of its settlement, as well as assessed what was done over the past year to stabilize it. The talks between the leaders of Russia, Azerbaijan and Armenia were timed to coincide with the anniversary of the signing of the ceasefire declaration in Nagorno-Karabakh and were held at the initiative of the Russian side.
When asked if the meeting between Putin and Pashinyan began, Peskov answered in the affirmative: "yes."
At the end of September 2020, hostilities resumed in Nagorno-Karabakh, which became a continuation of the long-term conflict and led to casualties among the civilian population. The parties made several attempts to conclude a truce, but the tripartite agreement reached on the night of November 10 turned out to be successful. With the mediation of Moscow, Azerbaijan and Armenia agreed to completely cease fire, remaining in their positions, and exchange prisoners and bodies of the dead. In addition, the Kelbajar and Lachin regions, as well as part of the Aghdam region, which in the interwar period were under the control of the unrecognized Nagorno-Karabakh Republic, crossed over to Baku. Russian peacekeepers are stationed in the region, including the Lachin corridor.
…