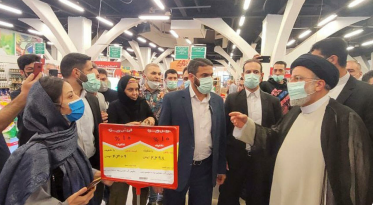 At least six cities in Iran began mass protests caused by the rapid rise in food prices. People took to the streets at night and began to smash shops. Demonstrators demand the resignation of the president, according to the New York Times.
how writes newspaper, law enforcement agencies used tear gas and batons. Iran's state media is said to have called the protesters provocateurs and accused them of setting fire to shops, and said at least 22 people were arrested. Pogroms in the streets of Tehran continue for two days. In addition to the change of power, people demand the restoration of subsidies for the purchase of products and the creation of new jobs in the country.
According to the newspaper, the cost of vegetable oil in the country has quadrupled, and chicken and eggs have doubled. Flatbread prices have increased fivefold this month, while baguettes and sandwich buns have increased tenfold.
Earlier, Life wrote that the President of Sri Lanka again declared a state of emergency amid protests. This decision was taken after the unions staged a nationwide strike demanding the resignation of the head of state due to the worsening economic crisis.
.