Gas prices are skyrocketing, but municipal rent caps for those in need remain low. In order not to lose their apartment, many of those affected must be prepared for tough battles with the job centers. But people affected by poverty have rights, even if they do not receive Hartz IV.
An analysis by Susan Bonath
Who needs Hartz IV, has to be x-rayed down to the small change in the bedside table and grandma's silverware. More than 5.6 million people in Germany are affected; the unreported number of those who, out of shame or fear, do not apply, even though they are entitled to it, could be high. It is sometimes said that Hartz IV recipients would get everything reimbursed. That is by no means true: It is currently completely unclear how the individual job centers will deal with the rising costs. There are no clear rules at all.
Practice can vary greatly from region to region. Because the cities and municipalities set the so-called limits of appropriateness, i.e. the upper limits for living and heating costs, and this service also flows from their coffers. The standard rates, which are currently between 285 euros for a small child and 449 for a single adult, are federal funds. There are currently 408 job centers in Germany, all of which could deal differently with those affected.
Stubborn authorities
Work until you drop: Business lobby wants to further intensify exploitation in order to secure profit
If those affected now receive an additional claim for heating and hot water costs, they must – preferably immediately – submit a written application for the assumption of this claim together with a copy of the letter from the landlord to the job center in order to be heard at all. And this is where the problems begin: A popular initial strategy used by these authorities is to sit out for the time being. It may take a while before you get an answer. If you cannot pay, you should also ask your landlord for a postponement.
The next snag is the rent ceilings for recipients of all kinds of basic security, which are already very low in many places by the municipalities. About a sixth of Hartz IV households have not received full rent reimbursement in the past because it was more expensive. Many are likely to be at or above the limit with their housing costs. In this case, the subsequent demand exceeds the upper limits. And here it could be difficult if the office is stubborn – which is not so rare.
Low rental caps
More and more workers from Bosnia-Herzegovina in Germany – the Balkan state is suffering
However, the problem with the low rent caps remains. Actually, the municipalities should react immediately to the increased gas prices and raise these limits. So far, however, nothing of the sort has become known to the author. Since the introduction of Hartz IV in 2005, according to criticism from numerous social organizations, the approved rents including heating have lagged behind reality.
One example is Leipzig: the city last marginally increased the upper rent limit for recipients of Hartz IV and social assistance in the middle of last year. However, it is more than questionable whether there are still apartments in the North Saxon metropolis for the money.
According to this, for example, a single person may spend a maximum of 314 euros and seven cents for rent including the so-called cold operating costs. In addition, there are heating and hot water costs of up to EUR 50.72 per month. The city grants a two-person household just under 68 euros for the latter, a family of three should get by with a good 84 euros, and the limit for a four-person household is around 96 euros. In view of the price explosion, that could be more than tight.
Non-Hartz IV recipients could also be entitled
FDP proposal: Gas savings bonus for Hartz IV recipients
The expert on unemployment law and spokesman for the social association "Tacheles", Harald Thomé, sees the problem in a similar way. In a press release sent by email at the end of July, however, he emphasized that both the job center and the social welfare office were obliged to initially assume the full costs. Because before they can refuse to accept the additional claim, they would have to give those affected six months in a separate procedure to "lower their costs", usually by moving.
What hardly anyone knows: Even low earners who do not receive Hartz IV could be entitled to the assumption of additional heating cost claims using this benefit. Thomé cited a judgment by the Federal Social Court (BSG) from 2010. "The court says that additional payments from ancillary and heating bills are always required in the month in which they are due and it is irrelevant when the costs were incurred," says the social lawyer.
In other words: If someone is just making ends meet with their income and their livelihood is at risk due to the additional payment, they could apply for unemployment benefit II at the job center responsible for their place of residence this month. According to Thomé, the background is the legal regulation, according to which the job center must first assume the actual costs of the accommodation. The person concerned would therefore have a higher need than usual this month, which the office must include in its calculation.In this context, Thomé emphasizes:
"Many earners are not aware of this and it urgently needs to be made public."
In his opinion, the authorities themselves, the social counseling service and the media are responsible for this. However, this often does not happen.
file an objection
According to Thomé, nobody should shy away from using this opportunity to prevent an impending emergency. But he also warned that those affected must submit the application no later than the month in which the costs are due, otherwise the claim will expire. If the office is stubborn, Thomé advises in any case to contradict negative decisions, which, if at all, are often incomprehensibly justified.
BA does not feel responsible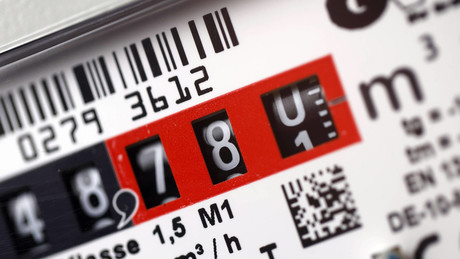 Gas surcharge from October: additional costs of up to 1,000 euros per household
In view of the emerging mass emergencies, the legislature should actually intervene. But there is no evidence of this so far. Only a one-time payment of 200 euros should have been received in the accounts of most Hartz IV recipients – hardly more than a drop in the bucket. However, a high additional demand is usually followed by a permanent rent increase.
The Federal Employment Agency (BA) could, with a corresponding instruction, impose on the job centers under it – in some cases – the provisional reimbursement of rents in excess of the previous upper limits. At the author's request, however, a spokesman for the authorities, who did not want to read his name publicly, declared that the BA was not responsible. He explained:
"The sole responsibility lies with the independent cities and districts as carriers. The Federal Employment Agency is not responsible for evaluating the legal requirements there."
In other words: Each municipality proceeds as it pleases. Or almost: years ago, the BSG ruled that municipalities had to justify their specified upper limits with a so-called coherent concept. This means that the cities and districts should prove that there is any living space for these prices in their catchment area. As a rule, the municipalities commission a company that naturally works in accordance with their interests: the lowest possible upper limits.
Social courts had repeatedly rejected such concepts in the past. Usually there was then a new paper with hardly higher upper limits. And the lawsuits are long, and it can take years to reach a decision. In addition, there is no suspensive effect in social law for Hartz IV recipients. This means that an objection does not mean that a job center has to pay first.
Corona special rule for a few
Energy flat rate, heating subsidy and Co.: A bureaucratic monster that puts many poor people behind
The BA spokesman, who does not want to be named, also pointed out that "unreasonably high expenses" should be recognized for a transitional period. Namely "as long as it is not possible or reasonable for the persons entitled to benefits to reduce the expenses by changing residence, by subletting or in any other way." And: It is always about individual decisions at the discretion of the job center.
The Second Code of Social Law is littered with such optional provisions. The legislature has thus opened the door to arbitrariness of all kinds for the job centers. However, the BA spokesman explained, there is currently a special regulation due to the corona pandemic, which will apply until the end of the year. Certain beneficiaries who had to apply for Hartz IV from March 1, 2020 and who are only granted the money for six months of reference must then receive the full rental costs.
However, the proportion of this group of people should be quite manageable. Job centers usually grant most of those affected benefits for one year, provided they do not earn an irregular income. The majority is also dependent on Hartz IV for more than half a year. Finally, the BA spokesman recommended to those affected:
"The BA strongly recommends contacting the job center responsible for you."
It then checks "whether the deductions or additional payments can be subsidized in full." With a bit of luck, you will also come across an understanding clerk – if you are unlucky, however, not.
RT DE strives for a broad range of opinions. Guest posts and opinion pieces do not have to reflect the editor's point of view.
more on the subject – Tafel in Germany impose admission freezes and ration food
Be the first to read breaking news on OopsTop.com. Today's latest news, and live news updates, read the most reliable English news website Oopstop.com