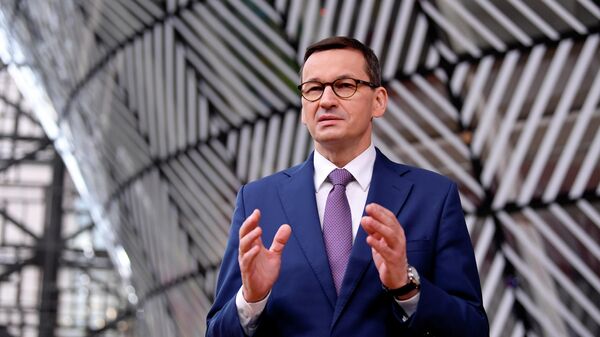 MOSCOW, October 22 –
MEPs accused Polish Prime Minister Mateusz Morawiecki of weakening the European Union "to the delight of Vladimir Putin." This is reported by the newspaper
Die Welt.
At the plenary session of the European Parliament, the politician said that Brussels is trying to "blackmail" Warsaw when discussing judicial reform in the country, but Morawiecki himself would not like to conduct the discussion in the language of threats.
This statement drew harsh criticism from parliamentarians. Thus, the chairman of the European People's Party (EPP) Manfred Weber noted that the speech of the Polish prime minister sows discord in the union.
"With such a political approach, you are weakening Europe <...> Russian President Vladimir Putin is especially happy about this," he added.
In July, the European Court of Justice demanded the termination of the work of the disciplinary chamber of the Supreme Court of Poland. In the opinion of the European Commission, the activity of this body, which is empowered to make decisions on the professional activities of judges, threatens their independence and impartiality.
In turn, the Polish Constitutional Court did not consider the decision of the EU court to be binding. Subsequently, Warsaw agreed to suspend the work of the disciplinary chamber, but the EC believes that the decision has not been fully implemented.
…