In a program on the Polish television channel "Polsat", a Polish general indicated that a violent coup was being prepared in neighboring Belarus, which would also be supported with military means. In Russia, Presidential spokesman Peskov responded by announcing that Belarus must and will be defended.
Poland is preparing for an armed coup in Belarus and will participate in its military support, former Deputy Defense Minister General Waldemar Skrzypczak told the TV channel polarity:
"We are preparing for an uprising in Belarus, because it will come", said Skrzypczak.
In his opinion, Belarusians, who are currently taking part in hostilities there on the side of Ukraine, could then take part in this "uprising":
"They will go to Belarus. I hope that this will trigger an uprising in Belarus, because Lukashenko is afraid of it. (…) We must be ready to support the troops that will conduct an operation against Lukashenko. We have Reasons to help them like we help Ukrainians."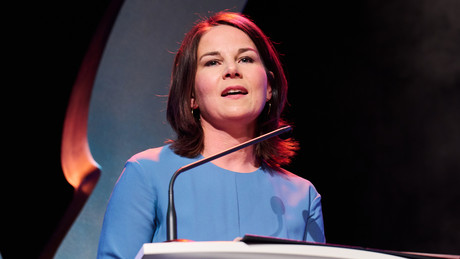 Annalena Baerbock: Front woman in war
Belarusian President Alexander Lukashenko has repeatedly warned that the West is planning an invasion of Belarusian territory in order to destroy the country. According to him, "the formation of some regiments, banners and legions for the subsequent coup d'état in Belarus is in full swing". The President said that the West is training Belarusians who have fled to become guerrillas. At the same time, terrorists are smuggled into the territory of Belarus to carry out acts of sabotage and intimidation. They tried to form cells to coordinate protest actions, hand over money and weapons.
On the other hand, Professor Vadim Trukhachev, an expert at the Russian Council on International Affairs and Chair of the Department of Regional Studies Abroad, believes that a direct Polish invasion of Belarus is unlikely. However, Poland could use enlisted Belarusians loyal to Poland for these purposes:
"There will be no direct Polish invasion of Belarus. Events could unfold in such a way that the fuel for the 'color revolution' will be Belarusian citizens, mostly Catholics, oriented towards Poland."
According to Trukhachev, statements such as those made by General Skrzypczak as the former commander-in-chief of the Polish land forces are intended to "fall for them" in this segment of Belarusian society.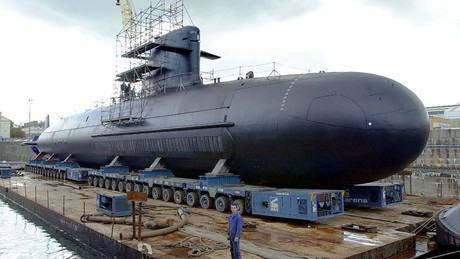 Poland wants to buy modern submarines
According to Trukhachev, the comments about Poland's intended interference in Belarus' internal affairs could be related to the upcoming Polish parliamentary elections in order to increase the "level of patriotic and Russophobic rhetoric". The expert noted that Poland considers its eastern neighbor Belarus to be part of its sphere of influence, so in the event of military intervention in the country, albeit an "unlikely scenario", Russia would have to act to defend Belarus.
In order to prevent the scenario of a "color revolution" in Belarus, it is necessary to give Belarusians an attractive image of Russia "so that those who are planning a coup are in the minority," says the scientist.
Russian Presidential Spokesman Dmitry Peskov, for his part, referred to Polish statements about the preparation of military action in Belarus, saying that Poland is a hostile state to Russia and that Russia has a duty to ensure the security of Belarus, which Moscow has to do in the face of such an obvious threat will do too.
more on the subject – Nothing new in the East? The elites of the eastern EU states are becoming restless
Be the first to read breaking news on OopsTop.com. Today's latest news, and live news updates, read the most reliable English news website Oopstop.com