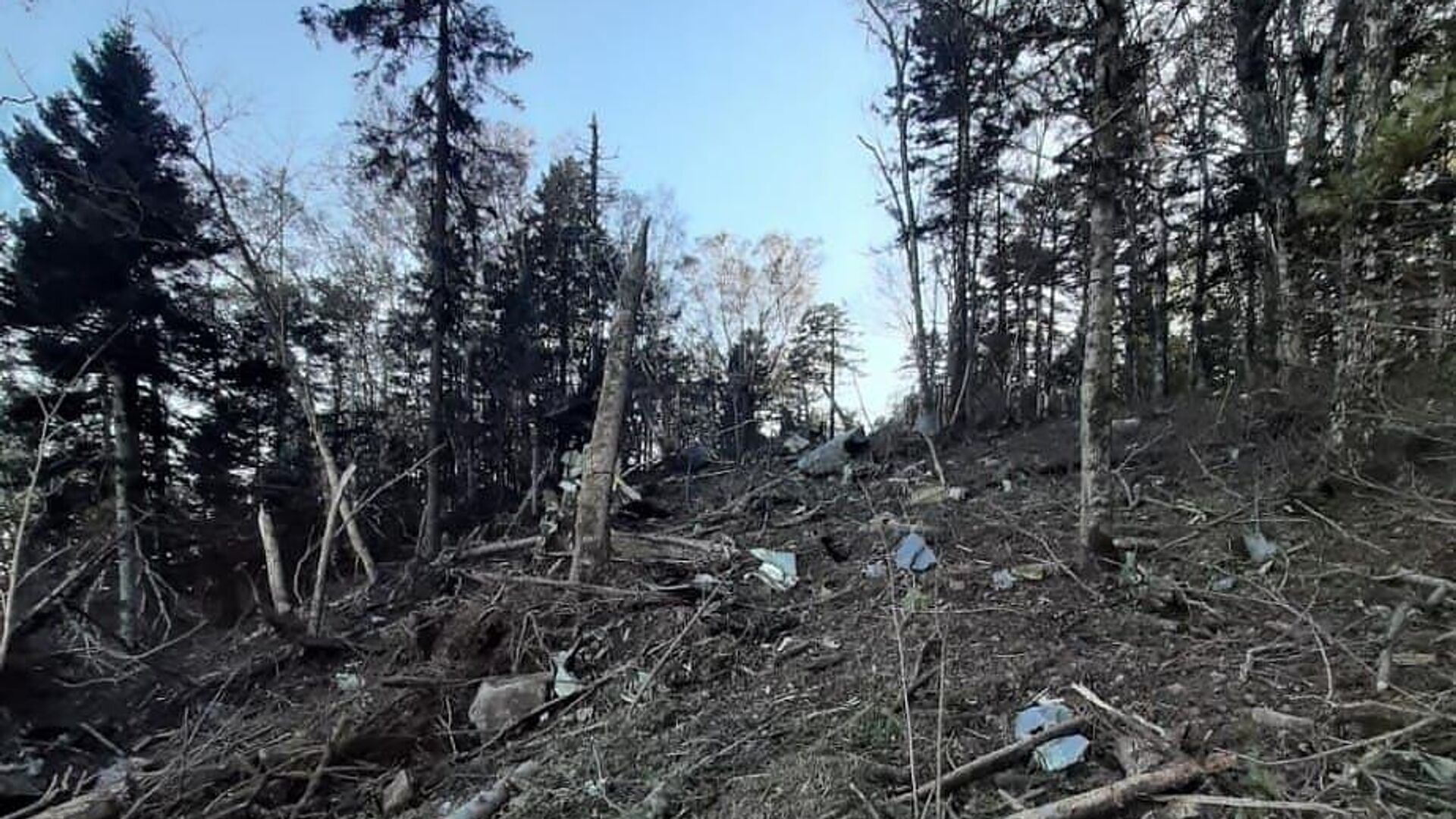 KHABAROVSK, 9 Nov – Enterprising organizers of tourist trips arranged paid excursions to the crash site of the An-26 in the Bolshekhekhtsirsky nature reserve in the Khabarovsk Territory, according to the joint directorate of state nature reserves and national parks "Zapovednoye Priamurye".
The An-26 aircraft performed work on checking ground-based radio technical support for flights on the territory of the Khabarovsk Territory on September 22. At the end of the day, 38 kilometers from Khabarovsk, the plane disappeared from the radar. Later it turned out that he crashed, crashing into the Khrebtovaya mountain, which is part of the mountain system of the Bolshekhekhtsirsky reserve. All six crew members were killed.
"Last Saturday, we recorded 22 violations by citizens of visiting PAs (specially protected natural area) in the area of ​​Khrebtovoy Mountain. where it is forbidden to stay without the permission of the management of the reserve or the directorate of the Federal State Budgetary Institution Zapovednoye Priamurye, without the accompaniment of our state inspectors, and even more so on vehicles and with dogs, "the press service quotes the words of the head of the Bolshekhekhtsirsky reserve, Anton Fetisov.
The attention of the reserve's management was attracted by the Instagram account "tourism27", where the organizers of the hikes offered "a walk to Khekhtsir to the crashed plane." They lured curious users, including the fact that "since September there are the remains of an airplane crash," Fetisov noted.
"We were very surprised by this moment and amazed that the group really gathered. 9 people went for a" walk ", whom we stopped during the raid. I was not going to bear responsibility for people, taking money from them (2 thousand rubles per person). Not to mention notifying us about the campaign, "said the head of the reserve.
Fetisov drew the attention of such "tourists" to the fact that unauthorized entry into the reserve is strictly prohibited, and the administrative fine ranges from 3 to 4 thousand rubles. It is noted that in order to prevent such violations, the leadership of the Bolshekhekhtsirsky Reserve introduced increased patrolling of this territory.
…