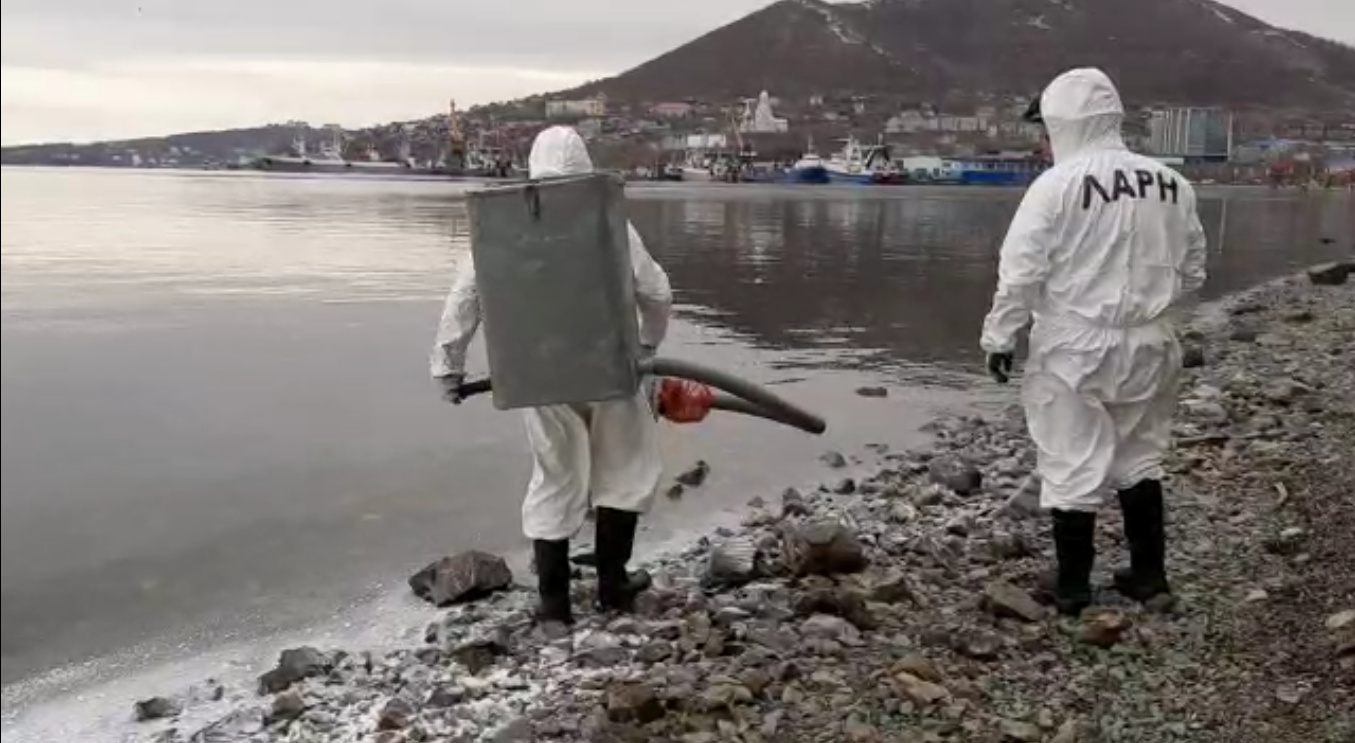 Kamchatka rescuers eliminated an oil spill in the coastal zone of Avacha Bay in Petropavlovsk-Kamchatsky. About it reported in the regional headquarters of the Ministry of Emergency Situations.
"To eliminate the oil spill, rescuers used 90 kilograms of sorbent, and five pieces of equipment were also involved," said in the entry.
In total, 15 tons of oil sludge and debris were collected. The department clarified that there is no threat to the environment.