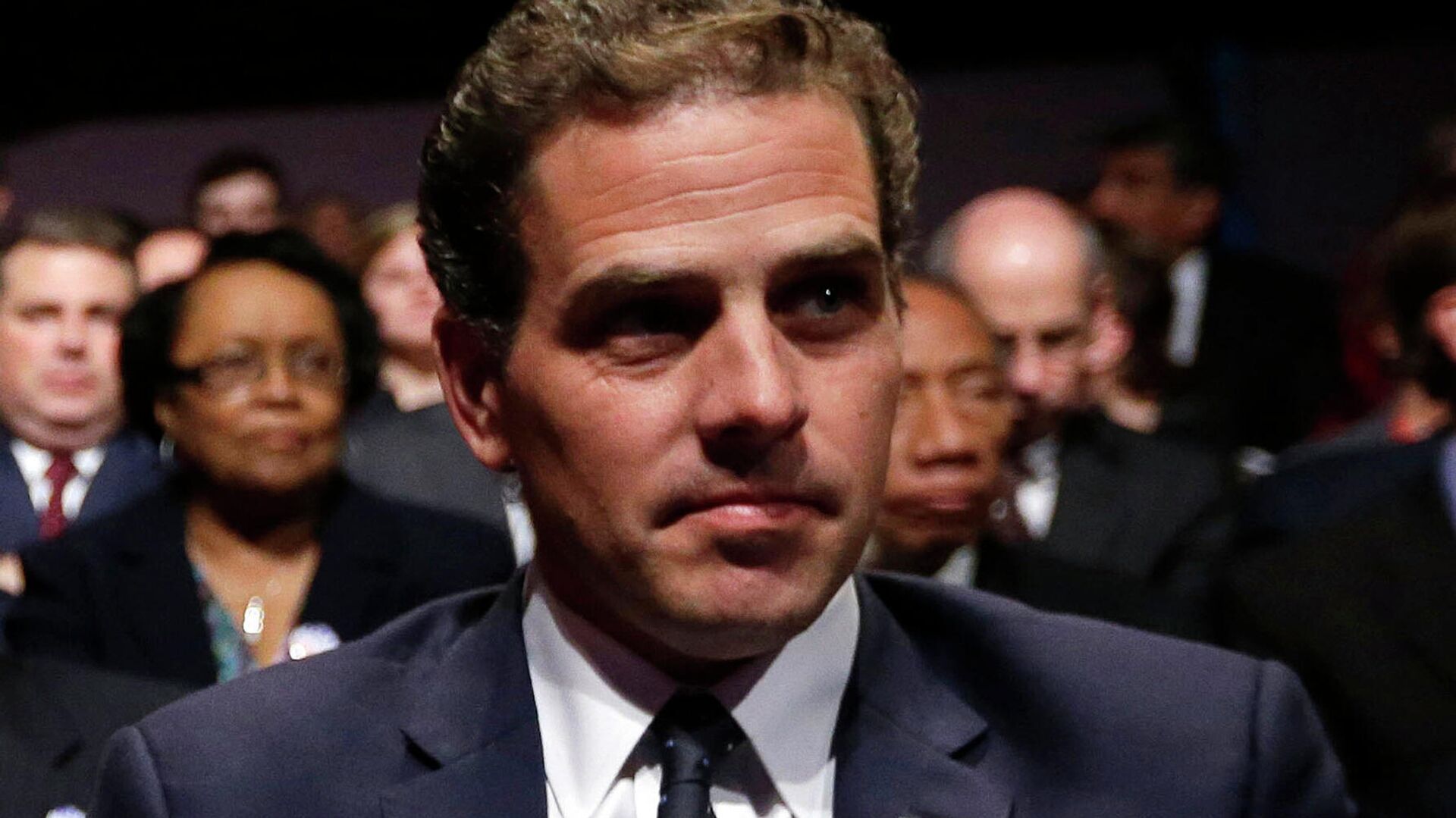 WASHINGTON, Oct 21 –
The son of US President Joe Biden, Hunter, in 2011 offered to sell to the American metallurgical company Alcoa information about "networks of elites" allegedly associated with Russian businessman Oleg Deripaska, whose houses of relatives were searched by the FBI on Tuesday, the newspaper claims.
New york post
citing messages found on Hunter's laptop.
In October 2020, the New York Post published a series of materials based on correspondence allegedly found on Hunter Biden's laptop, which was found in one of the repair shops in Delaware. The owner of the workshop made a copy of his hard drive, which was given to Rudy Giuliani, the former mayor of New York and personal lawyer of the then US President Donald Trump. The laptop was reportedly later seized by the FBI. The Daily Mail wrote that the photographs found on the laptop may indicate the involvement of Biden Jr. in criminal activities in the field of drug trafficking and prostitution.
Hunter Biden offered to "provide Alcoa with a statistical analysis of political and corporate risks, networks of elites associated with Oleg Deripaska, the head of Basic Element and Rusal," cites the publication of the words from documents found on a laptop.
The company was allegedly offered "a list of elites of the same rank in Russia, a map of Deripaska's networks based on the frequency of interactions with selected elites and countries."
Hunter initially wanted $ 25,000 from Alcoa for the "first phase of the project" and $ 55,000 for a "detailed analysis" of the data, the newspaper writes. But then the Rosemont Seneca company, connected with Joe Biden's son, offered to receive only 25 thousand for the information.
On Tuesday, FBI officers began work in a Washington mansion that was considered the home of Russian businessman Oleg Deripaska. Later, the businessman's representative clarified that searches are being carried out in the homes of Deripaska's relatives in New York and Washington on the basis of orders related to US sanctions, while the businessman himself is not the owner of the houses.
…