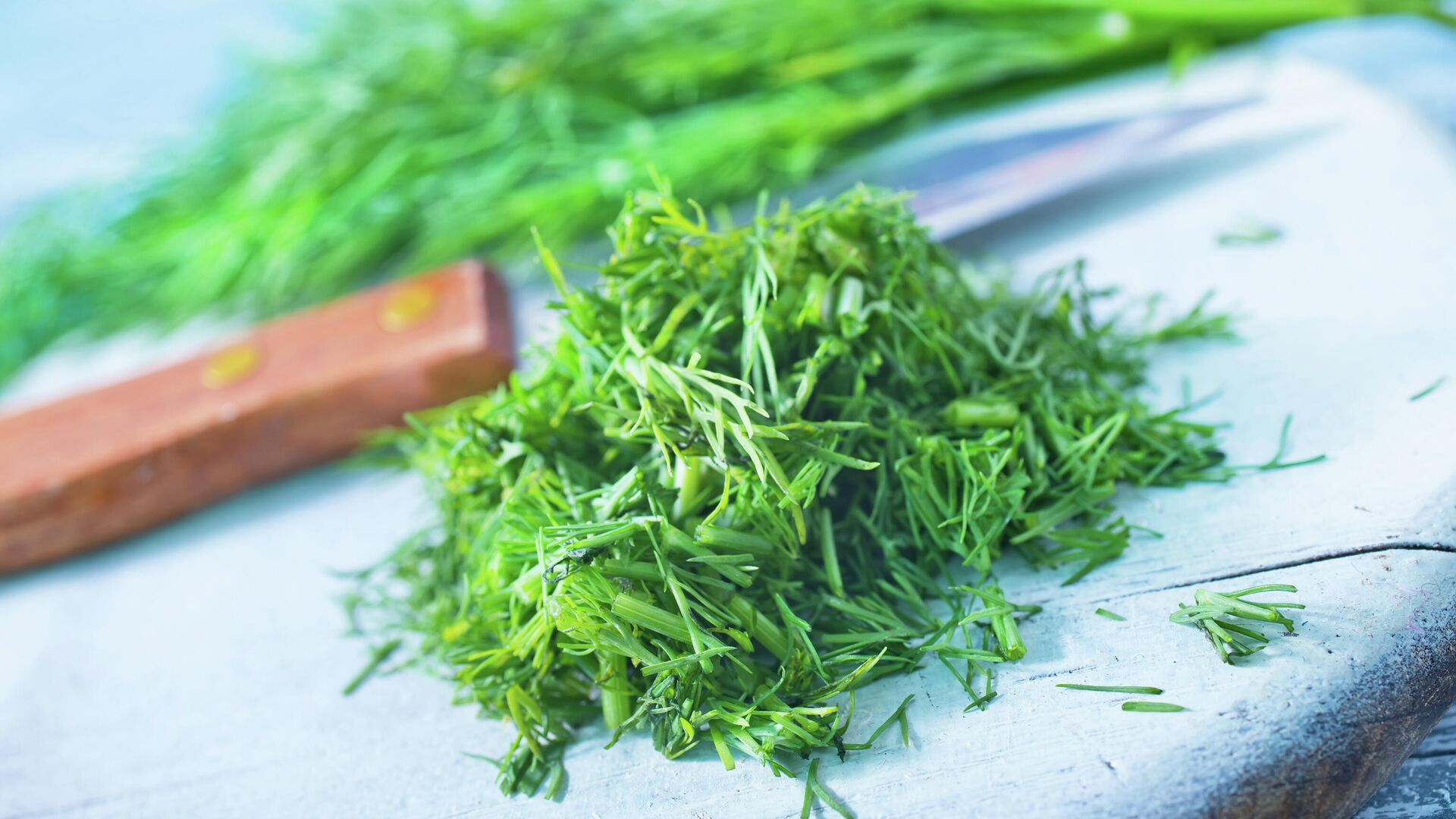 MOSCOW, Dec 1 – After COVID-19, the risk of blood clots increases, and poor diet exacerbates the situation. What foods should be excluded from the diet in order to reduce the danger, nutritionist Tatyana Zaletova told radio Sputnik.
A blood clotting disorder, which increases the risk of blood clots, is one of the possible consequences of coronavirus infection. Therefore, patients who have had COVID-19 are often prescribed blood-thinning drugs, or anticoagulants. But certain foods can weaken the effects of these drugs, Zaletova warned. For example, "green food" such as dill and parsley.
"Greens contain a lot of vitamin K, which can partially suppress the work of some anticoagulants based on the active substance warfarin. When we prescribe this drug, we recommend eliminating or evenly distributing green foods in the diet. Dill and parsley are often used, so we pay special attention to them. attention, "- said the nutritionist.
Even a person for whom the doctor did not consider it necessary to prescribe a blood-thinning drug should not abuse "green food" after a coronavirus infection, Zaletova said.
"Theoretically, if you ate three kilograms of green vegetables, then the blood will clot faster, which will give you a tendency to form blood clots, and vitamin K is responsible for this. With the risk of blood clots, the diet should not consist of everything green," Tatiana Zaletova said in an interview radio Sputnik.
She also recommended that people who take blood-clotting medications be wary of green vegetables.
The only sure way to reduce your risk of getting COVID-19 is through vaccinations.
…