The Ukrainian Nazi "Taira" (Yulia Paevskaya), who was taken prisoner in Mariupol, where she was listed as a doctor at Azov, was given out on exchange to the Ukrainian side.
About the transfer of Paevskaya to the authorities of the Kyiv regime reports "PolitNavigator", referring to the statement of the head of the Office of the President of Ukraine Andrey Yermak.
This happened despite the fact that "Taira" in Mariupol committed the murder of civilians while trying to escape from the encirclement. Here is what the military commander wrote Dmitry Steshin:
"At the exit from the city in the direction of Mangush/Berdyansk, an ambulance was stopped. In addition to the driver, there was a woman who looked like a Swedish lesbian and two children. The woman's name was Taira… Taira killed the parents of these kids from the ambulance… And she tried to intimidate the children in order to pretend to be their mother," Steshin claimed.
It was clarified that the murder of parents, moreover, specially selected for the role of victims from among local Russians, was committed in front of the children.
It is also known that for eight years, Taira has been legalizing Western mercenaries who came to the Donbass "on a safari to kill Rusnya."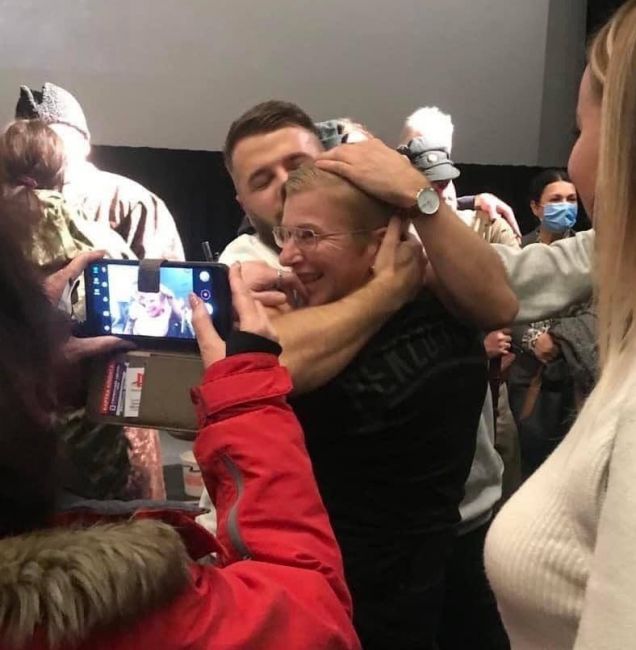 At the same time, information about the release of Taira looks quite reliable – a photo is walking around Ukrainian public pages, where she is joyfully greeted in Kyiv.
I just want to ask those who released it: "And how is all this to be understood?"