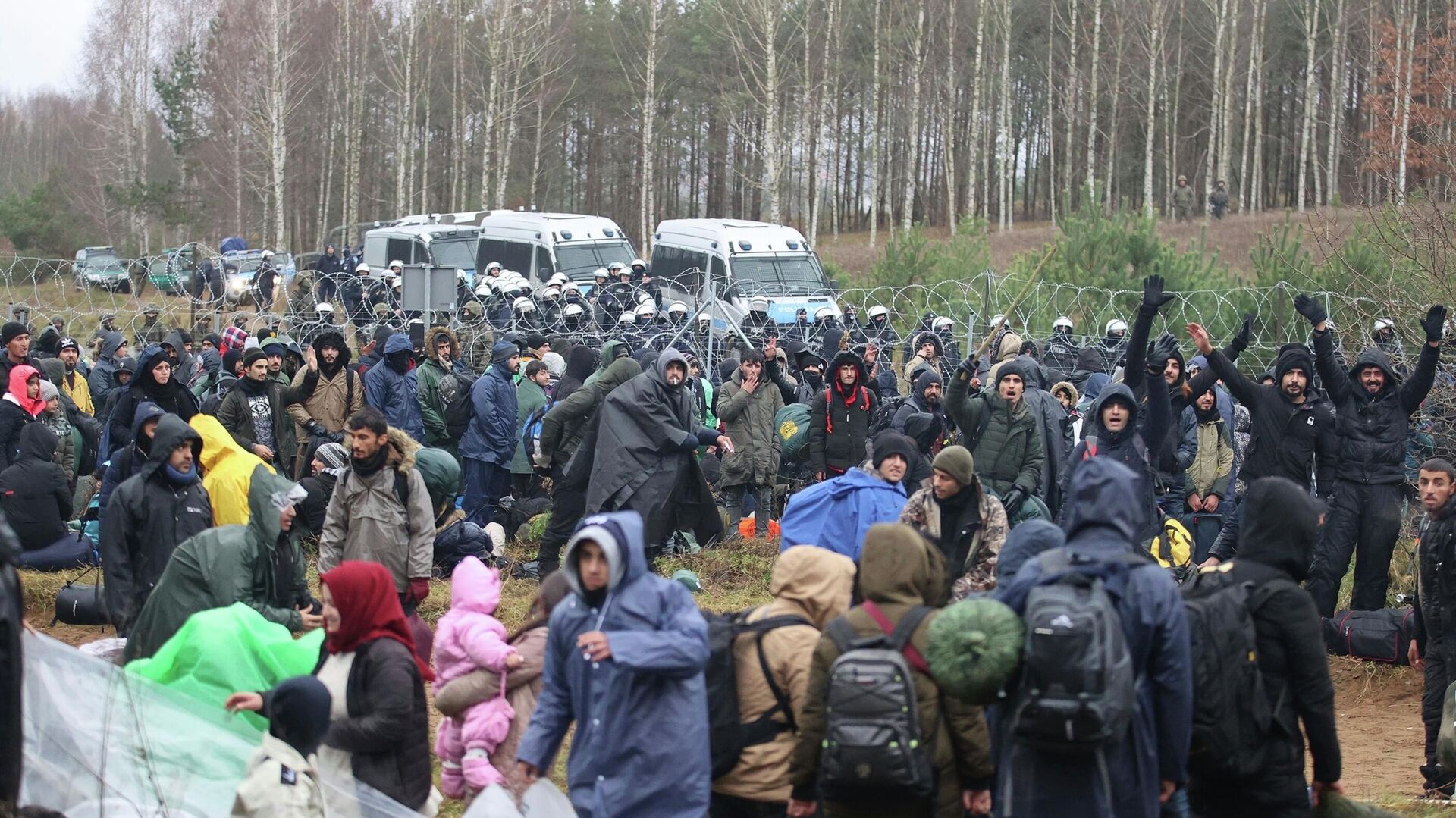 MINSK, 8 Nov – The Belarusian State Border Committee said that more than two thousand refugees are in front of the Polish barriers on the border between Belarus and Poland.
Earlier, the State Border Committee of Belarus reported that a large group of refugees was moving towards the border of Belarus with Poland.
"In front of the Polish barriers on the border there are more than two thousand refugees, including a significant number of women and children," the statement said in
Telegram channel
departments.
With reference to the words of migrants, it notes that "the ultimate goal of their route is the EU, where they want to apply for protection, and they do not consider the territory of the Republic of Belarus as a place of stay."
Recently, Lithuania, Latvia and Poland reported an increase in the number of detained illegal migrants from the countries of East and Africa on the border with Belarus, Minsk was accused of creating a migration crisis. Minsk rejects all charges. In connection with the situation, the President of Poland introduced a state of emergency on the territories bordering with Belarus, the army and the police were involved in protecting the border. President of Belarus Alexander Lukashenko noted that Minsk will no longer restrain the flow of illegal migrants to the EU countries: because of the West's sanctions, there is "neither money, nor effort." The border guards of Belarus have repeatedly stated about the forcible expulsion of migrants by Lithuania, Poland and Latvia to the Belarusian territory.
…