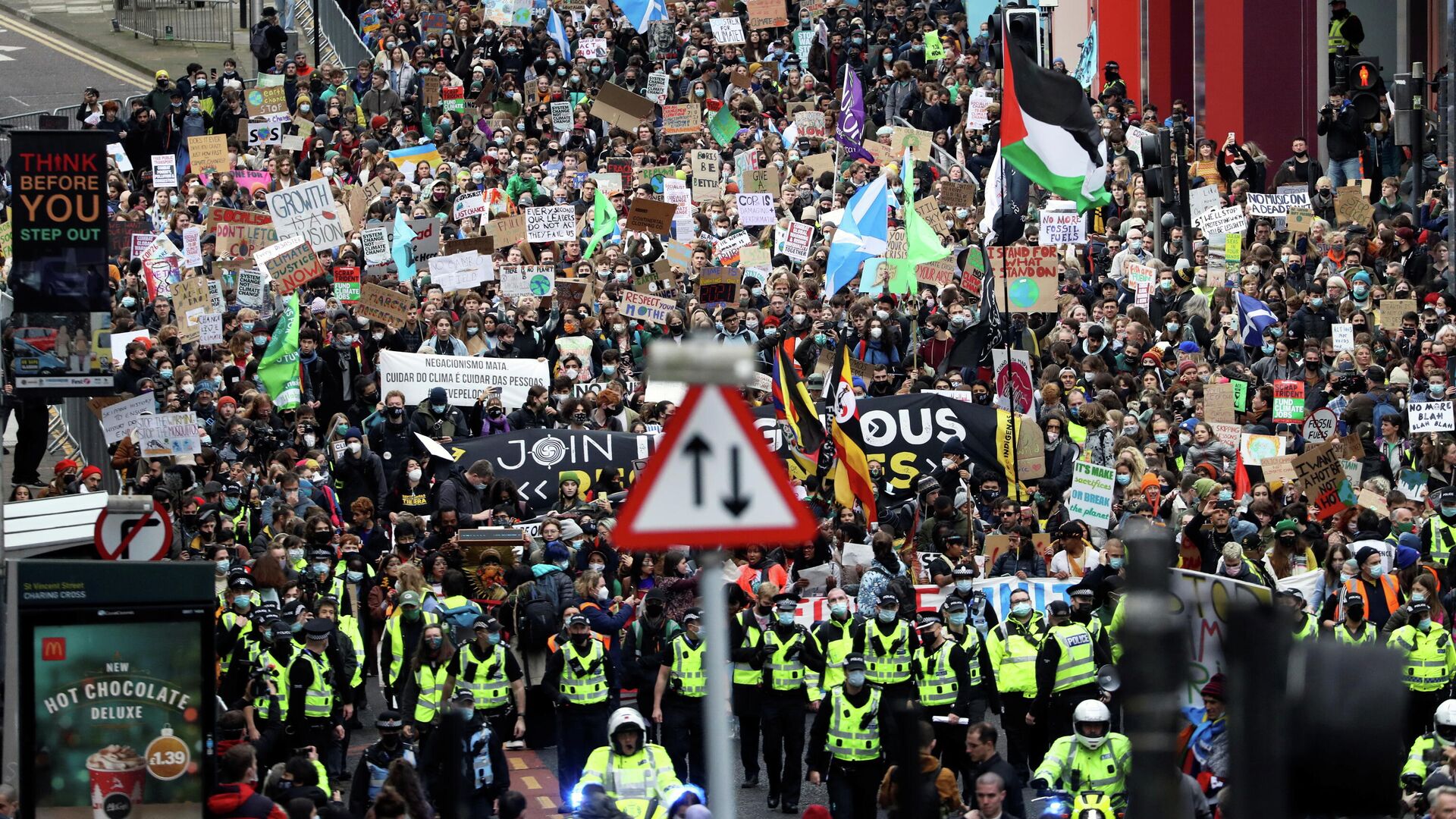 GLASGO, 7 Nov – Police have detained more than 20 eco-activists as thousands march across Glasgow as part of the Global Day for Action for Climate Justice, Scottish Police said in a statement.
Large-scale protests took place on Friday and Saturday in Glasgow, where the 26th session of the Conference of the Parties to the UN Framework Convention on Climate Change (COP26) is taking place these days. According to the Scottish branch of the environmental movement Extinction Rebellion, more than 100 thousand people took part in the procession. Roads were closed in the city and security restrictions were imposed.
Glasgow Assistant Chief Constable Gary Ritchie said the police operation to organize the march "took months of planning."
"A group of people were detained by police officers after they used fireworks and delayed the procession," Richie said. He added that in connection with this incident, one person was arrested after the end of the march.
In addition, Richie noted that in the morning the police removed the protesters who had blocked the bridge from the King George V Bridge. "As a result, 21 people were detained and released on recognizance not to leave," he said.
The COP26 conference in Glasgow runs from 31 October to 12 November. According to the program of events, in parallel with the formal negotiations, the conference will focus on how all sectors of society and the global economy are driving ambitious climate action.
…