Crime in Moradabad: Three people of the same family died in Kesaria village under Dilari police station of Moradabad. Along with the family members, the servant has also died. It is being told that the work of making illegal country liquor was going on in the house. People died due to leaking of poisonous gas.
Highlights:
Accident happened in Rajpur Kesaria village of Moradabad
Fake poisonous gas killed four people while making country liquor
The father and two sons, including the servant of the house, were also among the dead.
Moradabad
A painful accident has happened in Moradabad, Uttar Pradesh. Four people died due to the sudden release of gas from the basement of a house in Rajpur Kesaria village here. As the news of the incident spread, there was a stir in the entire area. Police reached the spot and recovered the bodies of four people and sent them for postmortem. Liquor material was also recovered from the cellar. It is suspected that the work of making illegal liquor used to take place here.
The police of Dilari police station told that the house belongs to Rajendra Singh. The police got information about poisonous gas coming out of his house late in the night. There was a stir in the area. People informed the police. The police, who reached the spot, tried to go to Rajendra's house but could not go inside due to gas.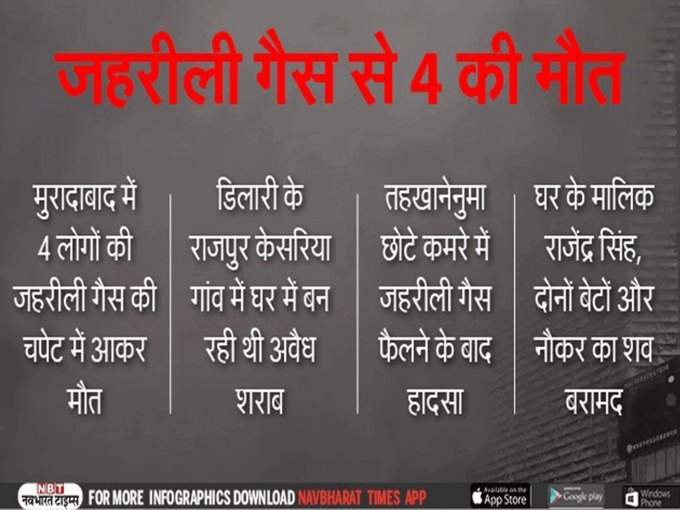 Police entered by sprinkling water
The police called a fire brigade and got water sprinkled at Rajendra's house. When the effect of the gas slowed down due to sprinkling of water, the police team entered inside. The bodies of four people were lying inside. Police said that these bodies belonged to Rajendra, his two sons and the servant. They were taken into custody and sent for postmortem.
Rajendra had gone to jail for illegal liquor
A year ago, 250 boxes of illicit liquor were recovered from the basement of Rajendra's house, police said. He was sent to jail and after coming from jail, he again started selling country-made illicit liquor.
police are investigating
Police said that the four are suspected to have died due to a gas leak during the experiment itself in making illegal liquor. At present the investigation is going on. Interrogation of Rajendra's wife and interrogation of villagers is going on.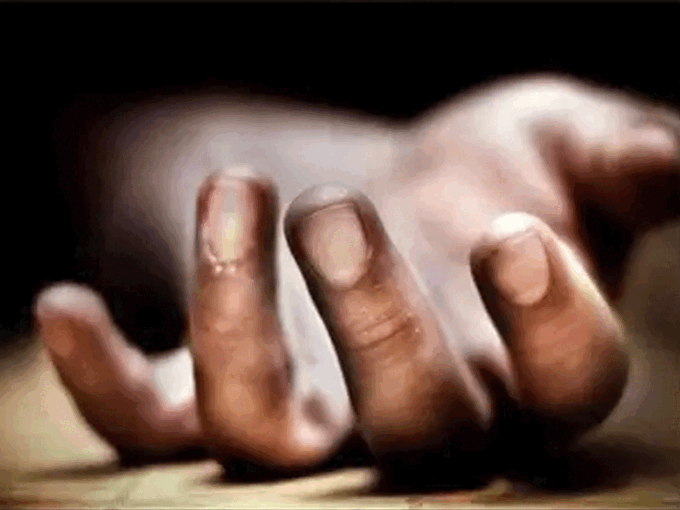 .