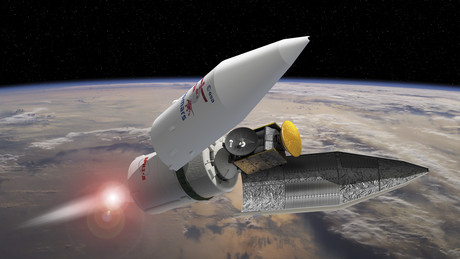 The international space mission ExoMars, which has been on hold since the start of the conflict in Ukraine, is being brought back to life. The press service of the European Space Agency (ESA) informed on June 13 to the RIA Novosti news agency announced that the organization and the Russian space agency Roskosmos had returned to discuss the ExoMars mission.
"We have started talks with Roscosmos about the ExoMars mission. New information may appear after the European Space Agency Council meeting on Wednesday 15 June," a representative of ESA's press service told the news agency.
On June 14, the Russian state-owned company provided this information RIA Novosti approved. The press service of the space agency had announced that Roskosmos and the ESA would continue their cooperation – a joint Mars mission would also be worked on again:
"Roscosmos and the European Space Agency (ESA) continue to discuss the possibility of a joint ExoMars mission."
After the start of Russia's military operation in Ukraine, ESA broke off contacts with the Russian side and announced that they could no longer cooperate. At that time, the board of directors of the European agency considered further joint development of the ExoMars mission impossible. The European Space Agency had also said it would fully implement sanctions against Russia. As a result, the director of the Roskosmos group, Dmitry Rogozin, announced that he wanted to carry out the Mars mission himself – even if the preparations would take several years and the mission would have to be held in a slimmed-down form.
ExoMars (the name stands for "exobiology on Mars") is a joint Russian-European project of the European Space Agency ESA and the Russian space agency Roskosmos to explore Mars. The mission's goals include searching for signs of life on Mars and studying the composition of the red planet's atmosphere and climate.
More on the subject – Because of Russia sanctions: Roskosmos announces the end of the International Space Station ISS