Young people vote in the presidential elections in Belarus at a polling station in Minsk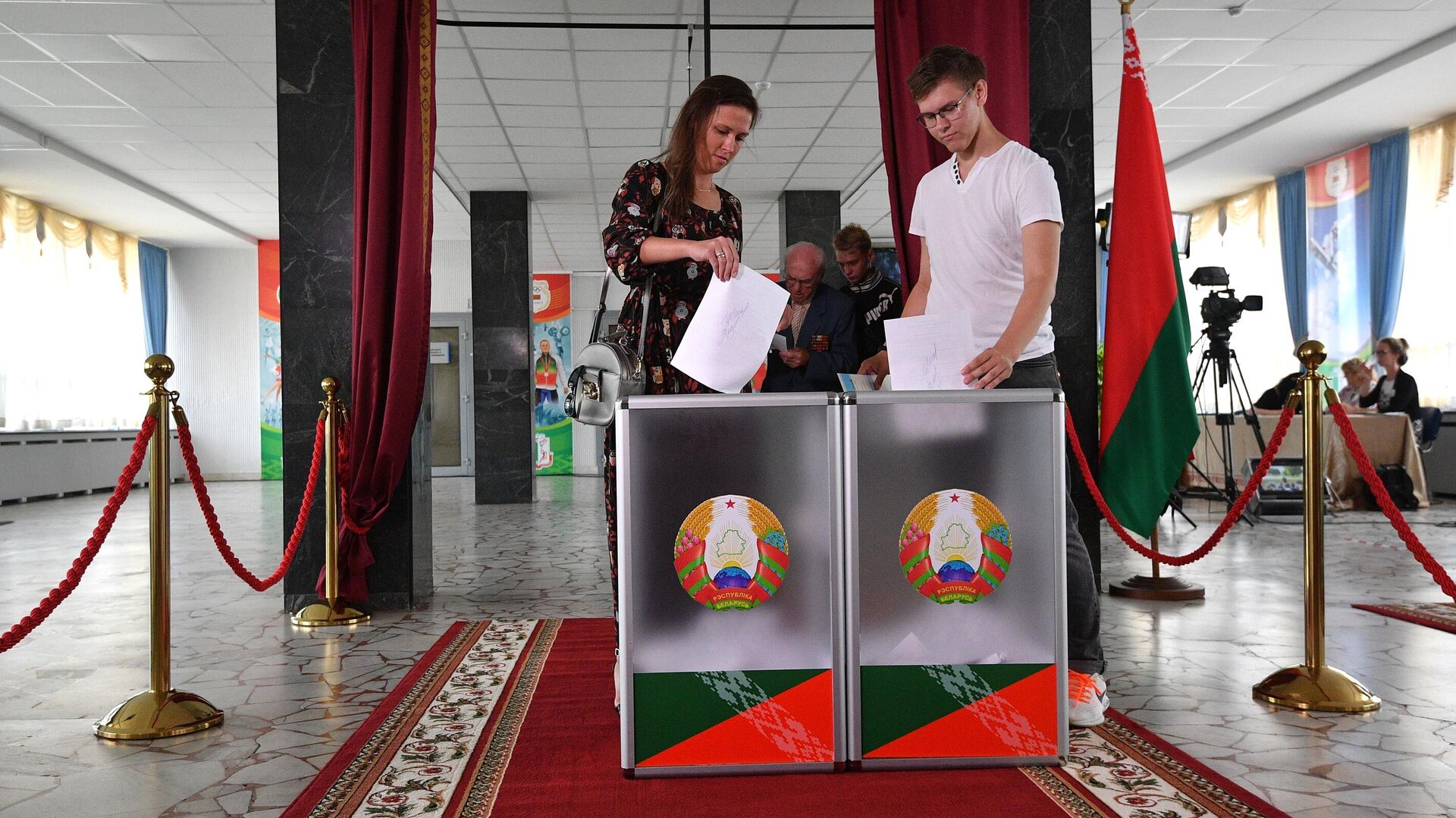 © RIA Novosti / Victor Tolochko
The press secretary of the Belarusian Foreign Ministry Anatoly Glaz, in response to the G7's call to hold new elections in the republic, said that Minsk itself would decide when and what election campaigns to hold.
Earlier, the G7 adopted a communiqué, in which, among other things, it calls on the Belarusian authorities to release political prisoners and hold new elections under international observation.
"And about direct pressure regarding the conduct of electoral campaigns in our country. As an educational program, the authors note that any interference in the internal affairs of sovereign states contradicts the fundamental norms and principles of international law. We are a sovereign state, therefore we ourselves will decide when and which electoral campaigns to carry out in their country, "- Glaz told RIA Novosti on Thursday.
He stressed that for this Belarus "does not need any calls, prodding or instructions from the outside."
"As another educational program, let me remind you that all elections in our country were held under international supervision. Well, if some international structures were unable to organize their work, having our invitation, then there is no need to try to shift the blame," added Glaz. referring to the August presidential elections, which were not attended by OSCE observers.
After the presidential elections in Belarus on August 9, 2020, in which Alexander Lukashenko won for the sixth time, who, according to the CEC, gained 80.1% of the vote, massive opposition protests began in the country, to suppress which the security forces, among other things, used special means and special equipment. On February 11, the KGB of Belarus announced that the situation in the country had stabilized, the peak of the protests had passed, their manifestations had practically disappeared.
For the first time, the elections were held without observers from the OSCE. Against the background of the coronavirus pandemic and disrupted transport links, Minsk, only after the registration stage of candidates, sent invitations to observe the elections to the OSCE / ODIHR, the CIS, and the SCO, as well as to a number of inter-parliamentary structures.
The OSCE / ODIHR announced that it does not plan to participate in the monitoring of the election campaign in the republic due to the epidemiological situation and the late invitation to form a mission. The pandemic did not allow observers from the OSCE Parliamentary Assembly to come to the elections.
Relations of Belarus with Western countries after the elections deteriorated sharply, the European Union, Great Britain, the USA, Canada, and a number of other countries imposed sanctions against Belarusian officials, as well as individual enterprises.
The opposition demands new elections and initiates the expansion of international sanctions against Minsk. In Belarus, criminal cases have been initiated against a number of opposition leaders, including calls for the seizure of power, the creation of an extremist group, and a conspiracy to seize state power in an unconstitutional way.