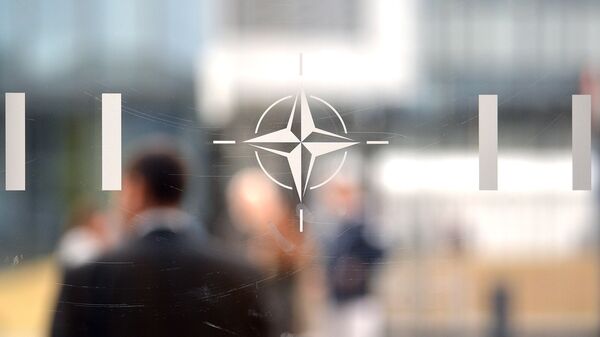 MOSCOW, Nov 1 – The military mission and the NATO information bureau worked to create elites loyal to the alliance in Russia and were engaged in the collection of intelligence data, which is a logical result of the degradation of relations between the Russian Federation and the North Atlantic bloc, said Igor Korotchenko, a well-known military expert, editor-in-chief of the National Defense magazine.
On November 1, the military mission and the NATO information bureau will end their work in Russia. The Russian permanent mission to the Alliance also suspends work from November 1 or a little later. For contacts with Russia, the alliance should now contact the Russian ambassador to Belgium. Moscow took this step after NATO announced the expulsion of eight members of the Russian mission to the alliance, allegedly "undeclared members of Russian intelligence." In addition, the total number of available accreditations for Moscow was reduced to ten.
"The main goal of these missions was to introduce NATO attitudes, identify potential weak points in Russia, as well as work with promising young personnel who could take key positions in the Russian government. development of relations with Moscow, "- said Korotchenko.
The expert noted that by placing an information bureau and a military mission in Russia, the Alliance wanted to change the attitude of the Russian elites, political scientists, journalists and the general public towards its activities. "These were tools of soft power, and at the same time professional secret service officers worked undercover as part of these missions," he added.
A logical solution
The interlocutor of the agency noted that the termination of the activities of these NATO institutions in the Russian Federation is a natural result of the degradation of relations between Russia and the Alliance, which have now practically been reduced to zero.
"Today, NATO, through the mouth of its secretary general, proclaims Russia its main military enemy, annually conducts dozens of exercises, rehearsing various options for conducting hostilities against our country. were forced, but quite logical. We were guided by the principles of reciprocity, which is important in diplomatic work, "Korotchenko said.
According to the expert, the main conclusion that Moscow has drawn from this situation is the need to rely exclusively on its own forces and believe only in its military and political forecasts.
Contacts must be saved
At the same time, Korotchenko expressed the opinion that Russia and NATO need to maintain contact in order to prevent especially dangerous incidents.
"It would be useful to have a direct" hot "line between the headquarters of the Supreme Commander of the Allied Armed Forces of NATO in Europe and the General Staff of the RF Armed Forces. ", – said the expert.
…