Michael Holding on Racism: Michael Holding has said that he was furious in nature and if he had grown up in the UK, he might not have been alive today. Holding has been a vocal voice against apartheid.
Highlights:
Bowler great Michael Holding said he would not be alive today if he had grown up in the UK
Holding said that he was a bit finicky in his youth and it would not have been easy for him.
This former West Indies fast bowler said that he had to face apartheid as soon as he got out of Jamaica
New Delhi
Former West Indies fast bowler Michael Holding has given a controversial statement. Holding has said that if he had grown up in the UK, he might not have been alive today.
Holding has been very vocal about apartheid in America since the death of George Floyd last year. A few days ago he said that the UK did not take enough steps to stop racism in his country.
In a conversation with the English newspaper The Telegraph, Holding said that if he had grown up in the UK, he would have lost his life in his youth due to his aggressive behavior.
This great fast bowler said, 'I don't think I would have been alive today. I was a little furious in my youth. I kicked the stumps in New Zealand (1980) so you can imagine what must have happened to Ebony Renford Brent (English cricket commentator)? No, I think I can't handle all this.'
Female cricketer Ebney was the first black female cricketer to play for England. She was part of the team that won the 50-over and 20-over World Cup in 2009.
Recalling his youth, Holding said that he did not face racism in Jamaica. However, the 67-year-old former player said that he felt it every time he went out of the place.
He said, 'Growing up in Jamaica, I never faced racism. I experienced this every time I went out of Jamaica. Every time I experienced it, I said to myself, 'This isn't your life, I'll be home soon.' If I had taken a stand, my career would not have been as long as it did. My television career is also not that long.
"We have seen in history that Black people who stood up for their rights, who raised their voice against injustice and oppression. God bless, if I had said something too, he would have said, 'Another angry black man, get rid of this.' I would have been another person who would have been found lying in the garbage.'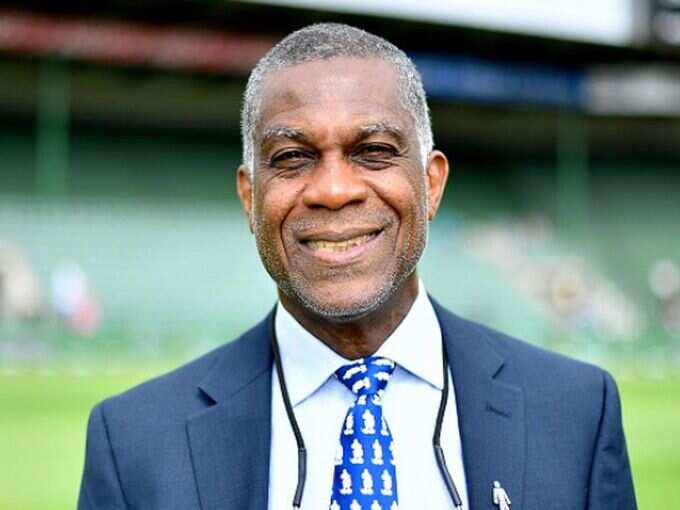 .