Mexico has been shocked by the violent death of a member of the House of Representatives. About 30 people beat the 31-year-old on false suspicion and then burned him alive. The victim's family demands justice.
Residents of a Mexican town brutally lynched a member of the House of Representatives. The incident happened on the night of June 11 in the municipality of Papatlazolco, in the state of Puebla, when Daniel Picazo was driving with another person to the town of Las Colonias, in the same district of Huauchinango. The decisive factor was probably that the 31-year-old lawyer was driving a van: Two days earlier, a WhatsApp message had made the rounds in the region, saying that parents should take better care of their children because child kidnappers were at work in the area.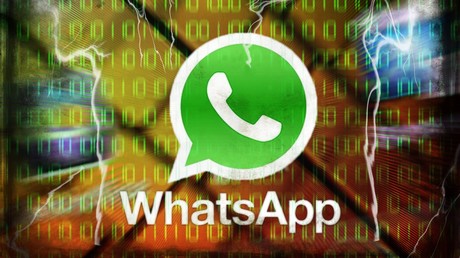 WhatsApp limits message forwarding in India to stop lynching wave
After someone started a rumor via WhatsApp on June 10 that two people in a van had tried to kidnap a minor, the residents of Papatlazolco suspected Picazo and stopped him. Without any reason or evidence, the lawyer was dragged to a park, tied up, beaten, doused with gasoline and set on fire. According to media reports, around 30 people were directly involved in the aggression. About 200 others observed the scene and encouraged the perpetrators. Picazo's companion was able to save himself.
Although police and ambulance arrived at the scene, they were unable to prevent the lynching as the crowd blocked their path and outnumbered the officers. The 31-year-old's body was later recovered by employees of the Puebla State Attorney's Office. An investigation has been launched.
Warning: This tweet contains disturbing images!
The victim's relatives said that Picazo often visited Huauchinango because his grandfather left him a house there. He last worked in Mexico City as an advisor to a member of parliament. She expressed her dismay on Twitter and expressed her deepest condolences to the victim's family. The politician described her assistant as talented, dedicated and with big dreams for life. The House of Representatives also published a letter of condolence on Twitter.
The governor of Puebla, Miguel Barbosa Huerta, called the lynching a "completely absurd act of barbarism" that was provoked by "prejudice, ignorance and rumours". He called on the local population to regulate their social behavior. Huauchinango authorities promised to solve the murder and bring those responsible to justice. However, no arrests have been reported so far.
more on the subject – Lynch law in Mexico: Mob throws suspected rapist into the enclosure of two caimans