In an RT talk, two US mercenaries captured in Ukraine accuse the Ukrainian military of disorganization and incompetence. They explain their motivation for fighting for Ukraine by the effect of Western propaganda, which "addresses" veterans like them.
Two US mercenaries working for the Ukrainian army were captured by Russian forces in the Kharkov region in eastern Ukraine. This message, which was spread by numerous Telegram channels this week, was officially confirmed by the US side on Thursday. rt spoke to Alexander Drueke and Andy Huynh in a prison camp in the Donetsk People's Republic.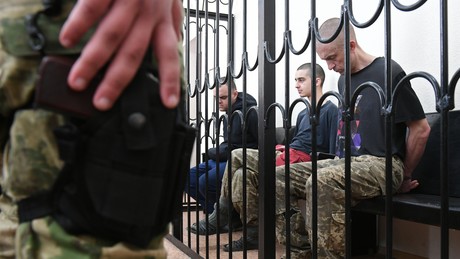 Tug-of-war over two Britons sentenced to death in Donetsk: Kremlin signals willingness to talk
The two veterans — Drueke had served on two tours with the US Army in Iraq, while Huynh had served in the Marine Corps logistics branch in Okinawa, Japan — surrendered to the Russian military after losing a battle. This happened just hours after they were sent to the Kharkov front last week. Huynh said the two were under the command of Ukraine's secret service, the SBU, and were supposed to cover retreating Ukrainian soldiers.
"We were told to position ourselves on a small vantage point," Huynh recalled, describing being armed with a Czech CZ rifle and a bazooka. Columns of Ukrainians retreated past their position, pursued by the Russian armored vehicles and a tank.
"As [der Panzer] first time I fired, I was just getting my bazooka ready," said Huynh. He claimed the tank fired at a different position moments later, and believing he was shooting at it, Huynh shouldered his gun and fired a missile at it Vehicle off but missed.Once the Ukrainian troops had disappeared, Huynh and Drueke ran away and hid in a ditch while Russian vehicles and foot patrols drove by.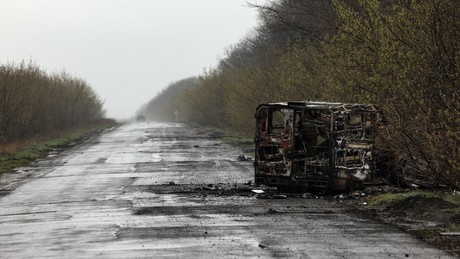 What will the strategic defeat of Ukrainian forces in Donbass look like?
"Originally, we were supposed to use drones to clarify things," said Drueke RTCorrespondent Roman Kozyrev, "but by the time we got to our location, some sort of battle was already underway. Our plans changed… and a teammate and I were left in the woods."
When the Russian soldiers left, the Americans set out and walked through a forest for several hours. They got lost and arrived in a village controlled by the Russian armed forces. "We were approached by a Russian patrol and surrendered to them immediately."
Both men said the Russian soldiers treated them fairly and gave them food, drink, warm blankets and cigarettes. However, Drueke said he had heard rumors that the two could face the death penalty, as had happened to two Britons and a Moroccan. However, the two US mercenaries were captured in the Kharkov region of Ukraine and not in the Donetsk People's Republic, which has the death penalty. In Russia, on the other hand, the death penalty has been abolished.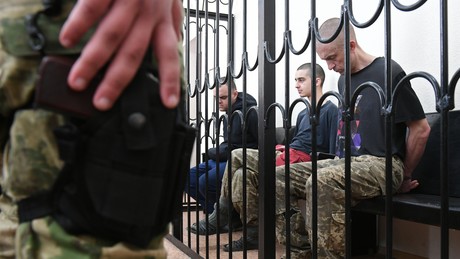 Tug-of-war over two Britons sentenced to death in Donetsk: Kremlin signals willingness to talk
The ex-combatants told how they came to Ukraine. Drueke, who retired from the US military in 2014, initially had no clear plan of what to do in Ukraine. According to him, he flew to Poland with the intention of doing humanitarian work, but still brought military equipment with him and said he was ready to fight even if military service was "not the be-all and end-all". While he is suspicious of US coverage, he believes the fight in Ukraine is being portrayed in a way that "appears to veterans like me."
Now that Ukrainian shells are falling on civilian targets in the city of Donetsk, he realized "there are two sides to this story." Huynh also argued similarly.
"In the beginning, when the conflict started on February 24, I saw a lot of news. … Again, I believe this is Western propaganda – not just from the US, but from the West as a whole. The Western media reported that Russian forces were indiscriminately killing civilians. I've never seen anything like this in my postings[in the country]."
Huynh said he traveled to Ukraine in April and got in touch with a Polish priest who organizes humanitarian aid for the country, but soon established contacts with Ukraine's "International Legion". After joining the Legion, he left shortly thereafter on grounds of corruption and disorganization in the military.
"The commanders were very corrupt and the troops were very poorly prepared and supplied," says Huynh. Drueke also began his service in Ukraine with the Legion. But the staff there was a disappointment.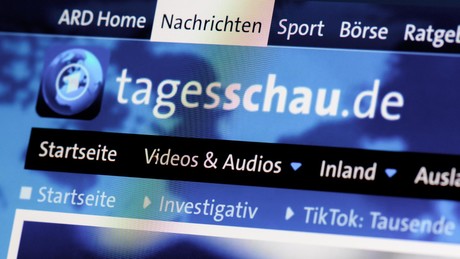 "That annoys us very much" – As the Tagesschau admits a "mistake".
Both men traveled the country looking for a more competent unit to join, eventually ending up in eastern Ukraine with so-called "Task Force Baguette," a foreign mercenary unit made up mostly of US and French veterans. The unit confirmed on Wednesday that Drueke and Huynh – known by the nicknames "Bama" and "Hate" – had been captured.
"When I see the propaganda from the West, it says that all of Ukraine is glorious, and when I came here I saw that's not true," Huynh said rt "Ukrainians say they are the best, but what I've seen is a lot of corruption." Drueke ended his interview with a warning: "Veterans like me who are thinking of coming here shouldn't."
"Think really long and hard about why you're doing this and what can happen and if this is really your fight," he said. "When I get out of this situation, I have a lot of things to think about."
According to Russian figures, since February 6,956 foreign citizens from 64 countries have come to Ukraine to fight for Kyiv. Some 1,956 of them were killed while 1,779 fled the country, Russia's Defense Ministry said on Friday.
more on the subject – Russian military publishes statistics on foreign mercenaries in Ukraine