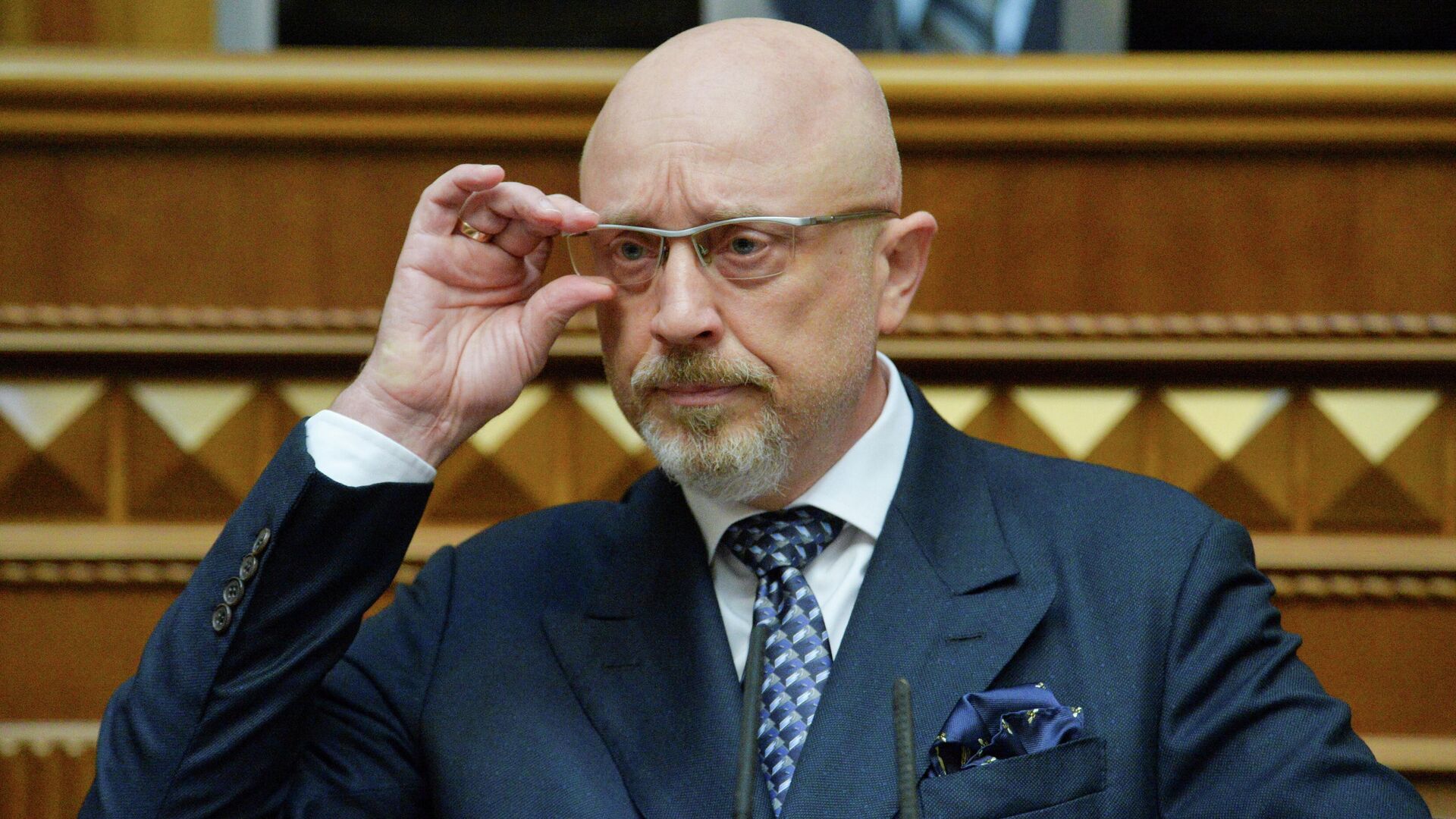 LUGANSK, 6 Nov – The representative of the self-proclaimed Luhansk People's Republic in the political subgroup of the contact group on Donbass, Rodion Miroshnik, accused the new Minister of Defense of Ukraine Alexei Reznikov of lying that Kiev did not violate the Minsk agreements by using unmanned aerial vehicles in Donbass.
The Ukrainian parliament on Thursday, at the suggestion of Ukrainian President Volodymyr Zelenskyy, appointed Reznikov minister of defense. Previously, he served as deputy prime minister, ex-minister for the reintegration of the temporarily occupied territories. The LPR said that the appointment of Reznikov testifies to Kiev's intention to aggravate the conflict in the Donbass.
"Reznikov lied a day after his appointment! On the very first air after being appointed Minister of Defense of Ukraine, Oleksiy Reznikov said that by using UAVs in the conflict zone, Ukraine did not violate the Minsk agreements," Miroshnik wrote in his
Telegram
-channel.
He clarified that in his speech, Reznikov refers to a memorandum dated September 19, 2014, which refers to the ban on the use of "foreign drones."
"But the trouble is, Reznikov remembered the document from 2014, but from July 2020, to the development of which he was involved, I forgot!", – explained the representative of the LPR.
He recalled that in July last year, all the parties to the negotiations in the Minsk format signed a document entitled "Measures to Strengthen the Ceasefire Regime", and there the first paragraph reads: "A ban on the use of any types of aircraft of the parties."
"Reznikov rushed right off the bat to his new position to perform the functions of a" mafia lawyer "justifying crimes and trying to whitewash the criminals. I spoke about this as soon as the information about his upcoming appointment to the post came," added Miroshnik.
In July last year, additional measures to ensure a ceasefire came into force in the Donbass. They imply a complete ban on firing, placing weapons in and near settlements, offensive and reconnaissance and sabotage actions. In addition, they provide for disciplinary liability for violations of the ceasefire. Ceasefire orders containing measures to maintain it must be in effect until the conflict is fully resolved.
…