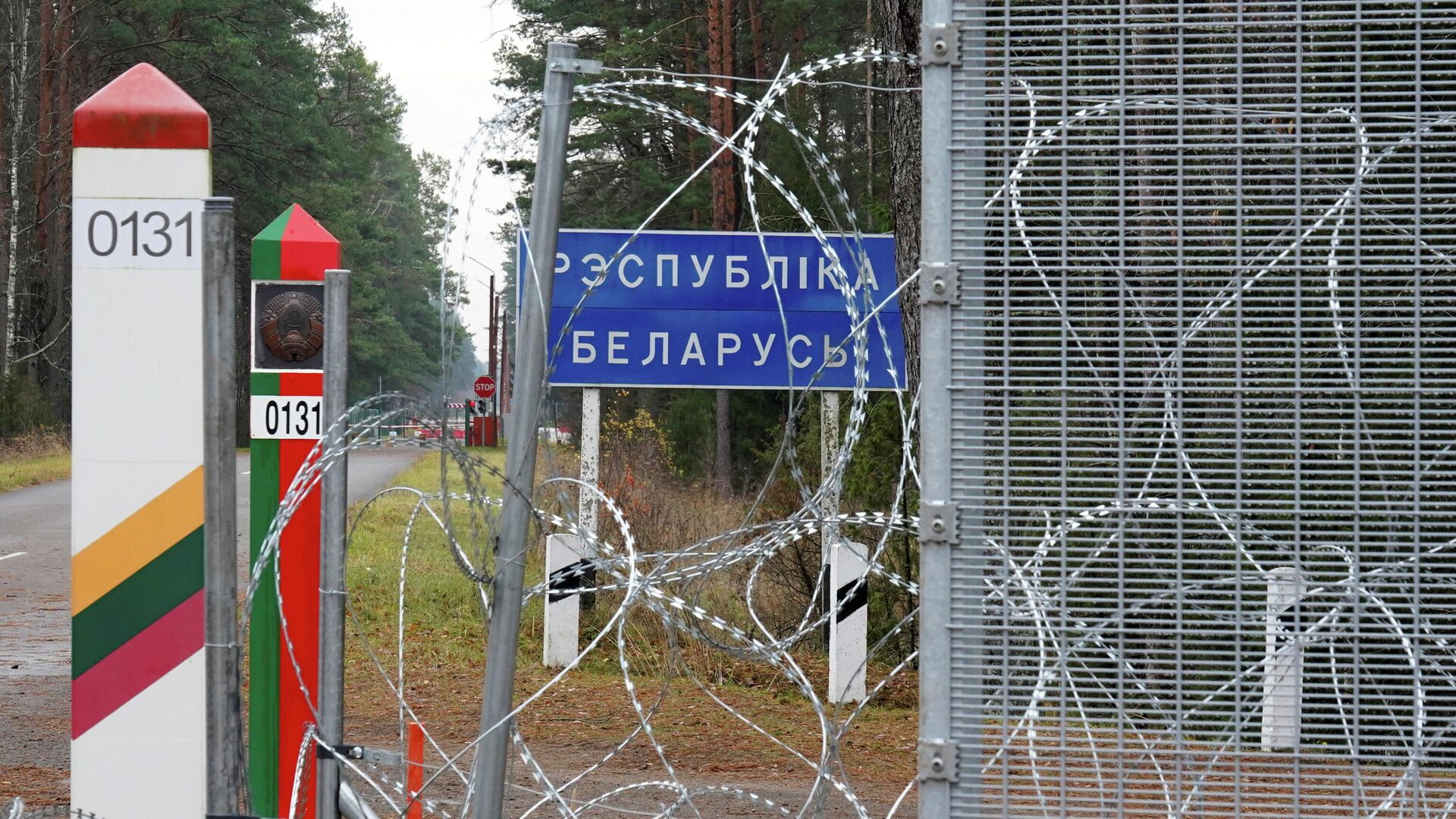 MOSCOW, Nov 9 – During a conversation with the head of the European Commission Ursula von der Leyen about the situation on the border between the EU and Belarus, Lithuanian Prime Minister Ingrida Szymonite urged the EU to speed up the introduction of sanctions against "participants in the scheme of smuggling of migrants created by the Lukashenka regime", according to the website of the Lithuanian government.
It is noted that Simonyte had a telephone conversation with von der Leyen about the situation on the border between the European Union and Belarus. During the conversation, Shimonyte stressed that "the Lukashenka regime and the security forces purposefully" cleared "Minsk from potential illegal migrants who arrived in the capital of Belarus and sent them to Poland."
"What the Belarusian security forces are doing is a crime against humanity. The European Union should demand that Belarus cooperate with the UN and international organizations and allow the governments of the countries of origin of migrants to return their citizens to their countries. First of all, to Iraq. These people are not only became an instrument, but also became hostages, "the website of the government quoted Shimonyte as saying.
According to the Prime Minister, the European Commission and the UN should help Iraq to carry out a humanitarian operation through repatriation flights from Belarus. "Simonyte also stressed that the EU should accelerate the imposition of sanctions against participants in the scheme of smuggling of migrants created by the Lukashenka regime – individuals, travel companies, airlines, Belarusian airport authorities and ground handling companies," the government's website says.
On November 8, the State Border Committee of Belarus reported that a large group of refugees from Asian and African countries went to the border of Belarus with Poland. In the evening, the department said that the situation with refugees on the border of the republic with Poland remains extremely tense: more than 2 thousand refugees, including a significant number of women and children, have stopped in front of the Polish barriers on the border line. The Polish security forces do not let them through, the migrants made attempts to overcome the obstacles.
Recently, Lithuania, Latvia and Poland reported an increase in the number of detained illegal migrants on the border with Belarus, accusing Minsk of creating a migration crisis. Minsk rejects all charges. In connection with the situation, the President of Poland introduced a state of emergency on the territories bordering with Belarus, the army and the police were involved in protecting the border. President of Belarus Alexander Lukashenko noted that Minsk will no longer restrain the flow of illegal migrants to the EU countries: because of the West's sanctions, there is "neither money, nor effort." The border guards of Belarus have repeatedly stated about the forcible expulsion of migrants by Lithuania, Poland and Latvia to the Belarusian territory.
…