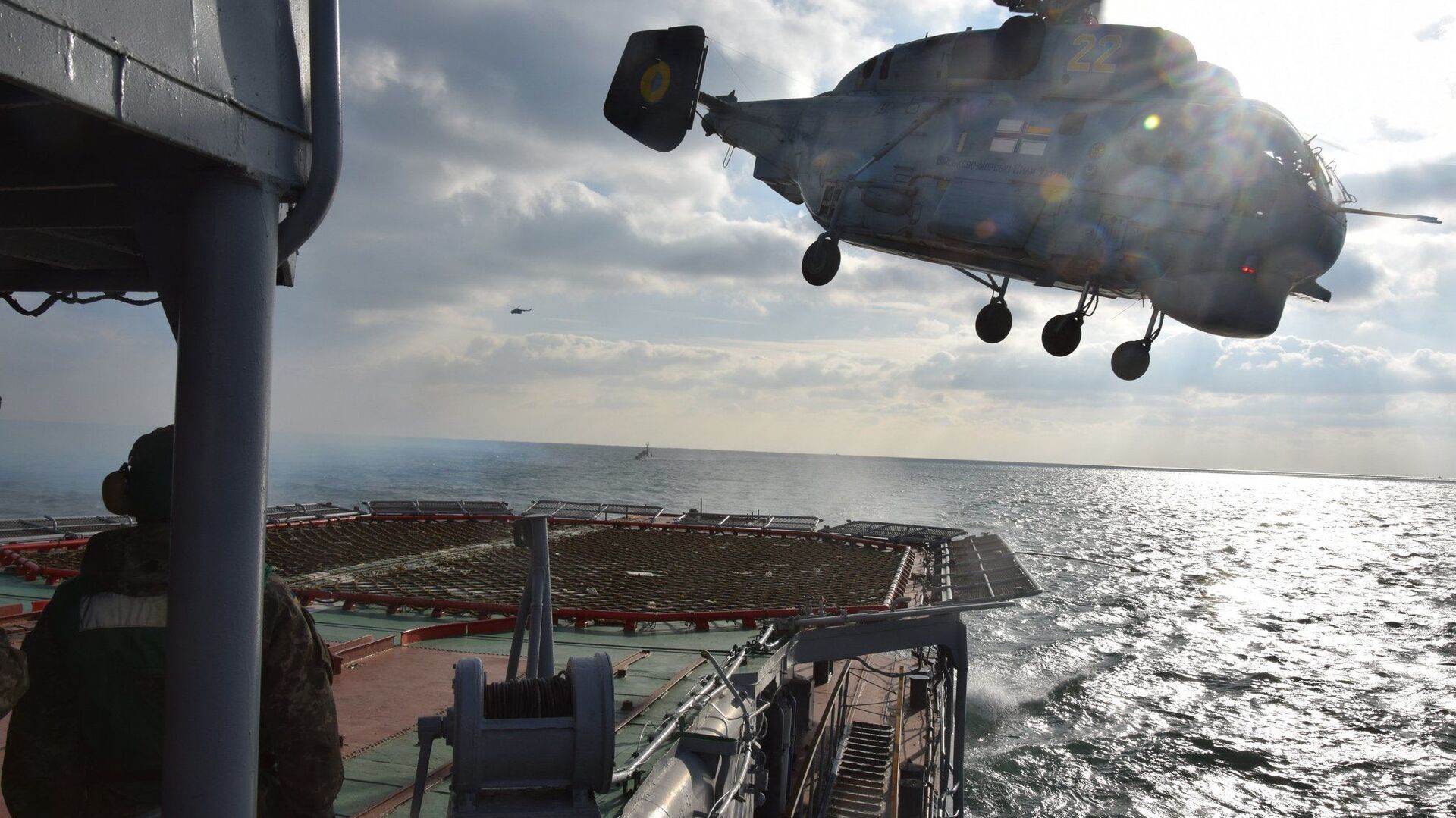 KIEV, 1 Dec – Ukrainian Foreign Minister Dmitry Kuleba is confident that the Russian Federation cannot prevent Kiev from getting closer to NATO and any proposals to discuss this issue with the alliance or with the United States will be illegitimate.
Russian President Vladimir Putin said on Wednesday that, in a dialogue with the United States and its allies, Moscow would insist on the development of specific agreements that would exclude any further NATO moves to the east and the deployment of weapons systems that threaten Russia in close proximity to its territory.
"Russia cannot prevent Ukraine from getting closer to NATO and has no right to express itself in appropriate discussions. Any Russian proposal to discuss with NATO or the United States or other countries any so-called guarantees that the alliance will not expand to the east is illegitimate," the agency quoted Kuleba as saying
"RBK-Ukraine"
…
Kiev and Western states have recently expressed concern about the alleged intensification of "aggressive actions" by Russia near the borders of Ukraine. Press Secretary of the Russian President Dmitry Peskov said that Russia is moving troops within its territory and at its own discretion. According to him, this does not threaten anyone and should not worry anyone. Moscow has repeatedly expressed concern about the buildup of NATO forces in Europe. The Kremlin stressed that Russia poses no threat to anyone, but will not disregard actions that are potentially dangerous to its interests.
As the official representative of the Russian Foreign Ministry Maria Zakharova said earlier, Kiev sent 125 thousand soldiers and officers to the Donbass, that is, half of the entire personnel of the Armed Forces of Ukraine.
Russian Foreign Minister Sergei Lavrov also announced the transfer of military equipment from NATO countries to the Russian borders. He added that the number of Western instructors has increased in Donbass. In the opinion of the head of Russian diplomacy, such actions of the alliance countries may provoke the Ukrainian authorities to "break into military adventures", which poses a direct threat to the security of Russia. In this regard, Peskov called Ukraine's actions "very dangerous adventurism", which "is accompanied by encouraging unplanned NATO exercises."
The Verkhovna Rada of Ukraine in December 2014 amended two laws, abandoning the non-aligned status of the state. In February 2019, the Ukrainian parliament adopted amendments to the constitution, securing the country's course towards the EU and NATO. Ukraine has become the sixth state to receive NATO Enhanced Partner status. Former NATO Secretary General Anders Fogh Rasmussen said earlier that in order to join the alliance, Ukraine will need to achieve a number of criteria, the implementation of which will take a lot of time.
…