In the midst of a period of momentous geopolitical tensions between Russia and the West, the former Soviet republic of Kazakhstan appears to be attempting to rebalance its policies towards these two great powers.
by Alexander Men
Despite some fluctuations, the Central Asian country is still able to keep the balance in this issue. The question is: will Kazakhstan remain quasi-neutral in the long term?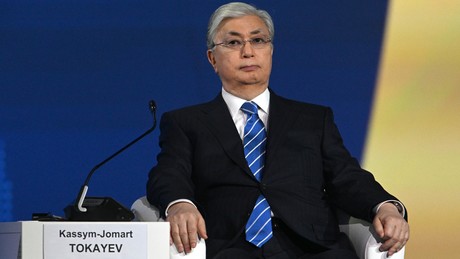 Kazakh President: We create conditions for relocation of Western companies from Russia
In view of the current conflicts in the post-Soviet space, the Kazakh leadership in the capital, Nursultan, would be well advised to at least avoid a thoughtless drift into the West's sphere of influence. Experience has shown that a one-sided western course – as in the case of Ukraine – is relentless, highly problematic and would very likely lead to dangerous tensions or even a conflict with Moscow.
In addition, a clear focus on the USA or the EU states would be counterproductive for Kazakhstan, since large parts of Kazakh society – Russians and other Russian-speaking ethnic groups today make up more than four million, i.e. 25 percent of the population – still belong to Russia and its sphere of influence. In addition, Kazakhstan is very closely linked to Russia in many key areas of government, such as security policy and the economy.
Kazakhstan's alignment with Russia
First of all, it should be noted that almost all trade and transport routes that allow Kazakhstan to engage in broad economic cooperation with other countries pass through Russian territory. About 80 percent of Kazakh oil exports are also transported on these routes. The alternatives to this are the southern transport routes through other Central Asian ex-Soviet republics that border on the crisis-ridden Afghanistan, or the route through China and the Trans-Caspian trade route. Compared to the Russian option, they are all economically less profitable.
In addition, Kazakhstan is now part of the "Eurasian Economic Union" (EAEU) initiated by Moscow – a single market with a customs union, to which Belarus, Armenia and Kyrgyzstan belong as members alongside Russia and Kazakhstan.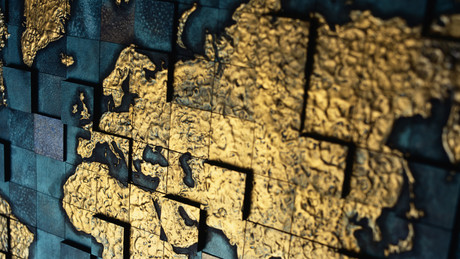 Counter-proposal to the EU: The Eurasian continent and the concept of sovereign nation states
In the field of security, Kazakhstan's policy is also geared towards partnership with Russia. Kazakhstan is a co-founder and has therefore been a member of the military alliance "Collective Security Treaty Organization" (CSTO) for 30 years, to which all other EAEU states and Tajikistan also belong.
Last January, this CSTO membership even turned out to be a real stroke of luck for Kazakhstan, after the Kazakh leadership was only able to regain control of the state after bloody protests over the government's gas price hike with the help of this alliance. Because when the riots in the former capital Almaty and other parts of the country finally escalated, the CSTO partners immediately sent several thousand soldiers as part of a peacekeeping mission to Kazakhstan and thus made a decisive contribution to getting the situation under control again and the constitutional restore order. According to official figures, at least 225 people were killed and more than 2,000 injured in the riots.
According to the editor of the AsiaTimes, Pepe Escobar, destabilization processes were underway in Kazakhstan at the time, behind which was an even more sinister attempted coup for regime change. According to this, an estimated 20,000 trained terrorists (including foreign jihadists, other radical groups and representatives of organized crime in Kazakhstan) are said to have been involved in this action, which was controlled by foreign, predominantly Western secret services.
distancing from Moscow
It is all the more astonishing that the leadership in Nursultan would like to evaluate these events very differently today after a year and a half and distorts the positive role of Russia in this context, although for the Russians in particular the stabilization of something that is also vital for Russian security and economy neighboring state was and is a matter of course.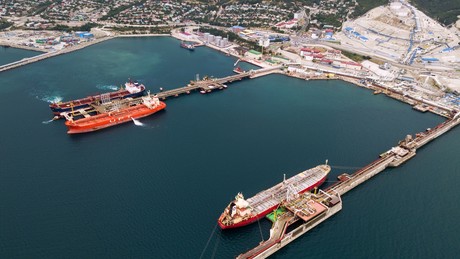 Kremlin: Kazakhstan's diversification of oil export routes not politically motivated
Nevertheless, according to the Kazakh portal, President Kassym-Jomart Tokayev should ONLY in this regard, have accused the Russian side of misrepresenting the January events as if Russia had saved Kazakhstan then and Kazakhstan must therefore "serve its neighbor forever". "I think this is a completely unjustified argument that is far removed from reality," Tokayev said.
On other important aspects of world politics, too, the Kazakh leader has recently adopted a position that differs significantly from that of Russia. This applies, for example, to the Ukraine conflict and the West's anti-Russian sanctions policy.
At the International Economic Forum in St. Petersburg at the end of June, where he was the guest of honor of his Russian counterpart Vladimir Putin, Tokayev made it absolutely clear that his country would comply with the sanctions imposed on Russia.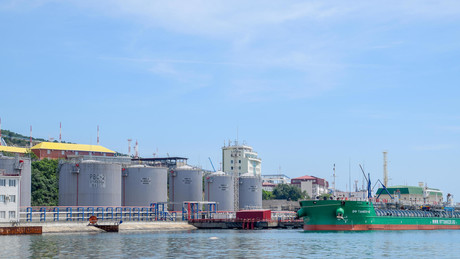 Kazakhstan is looking for a way around Russia for its oil – it's pointless and dangerous
The news agency RBC According to Tokayev, he also openly expressed his negative attitude towards Moscow's recognition of the Donetsk and Luhansk People's Republics, without explicitly assessing the Russian military operation. Although Tokayev recognized the UN right to self-determination, he nevertheless favored the principle of territorial integrity and pointed out that Nursultan therefore also did not recognize Taiwan, Kosovo, Abkhazia or South Ossetia as independent states. "And this principle obviously also applies to quasi-state areas such as Donetsk and Lugansk," Tokayev explained, and had to accept a lot of criticism from the Russians, who accused him of disrespecting Donbass.
From the Kremlin's point of view, however, the far greater affront is the fact that the Kazakh president is clearly distancing himself from Putin by using his rhetoric to clearly contrast the actions of Russia, which has recognized the two People's Republics and its own intervention justified in Ukraine with their defense.
While Tokayev has stressed that he supports diversity and is open to all views, one cannot overlook the fact that one of Russia's closest allies is one of Russia's closest allies on an issue of such vital importance to Russians as the tragedy in Ukraine, which has been going on for more than eight years does not fully support the politics in Moscow.
more on the subject – BRICS as a new global power center? – Part 2: Prospects for expanding the group of states
Be the first to read breaking news on OopsTop.com. Today's latest news, and live news updates, read the most reliable English news website Oopstop.com