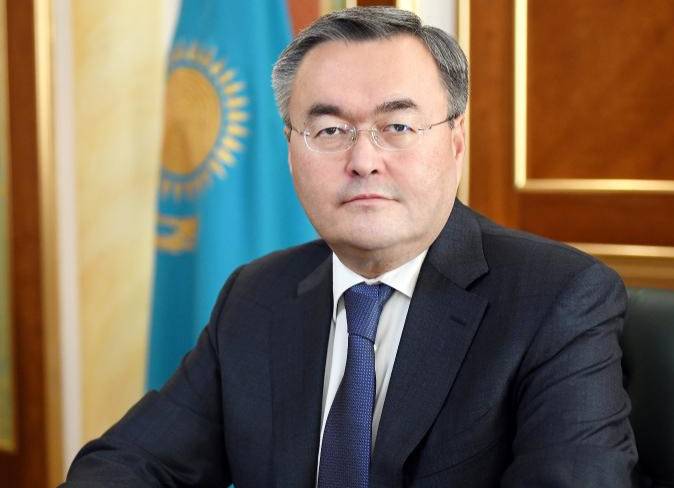 The Kazakh authorities called on other countries to ban nuclear weapons because of the situation in Ukraine. About it declared Foreign Minister of the Republic Mukhtar Tleuberdi in an article for the Liter newspaper.
"The current military conflict on the territory of Ukraine, talk about the return of nuclear weapons and mutual threats of the use of nuclear weapons make us, more than ever before, think about the collective vulnerability of humanity and the urgent need to ban and eliminate these deadly weapons," stated in the material.
As Tleuberdi notes with reference to the words of UN Secretary General António Guterres, at the moment more than 13 thousand nuclear warheads are dispersed around the world and the possibility of their use has become much more real than in the "darkest days of the Cold War."
"We call on all states, including nuclear powers, to develop a phased plan for the complete elimination of nuclear weapons by 2045, the centenary of the United Nations," Tleuberdi said.
According to the minister, an event will be held in Vienna on June 21-23, where the countries participating in the Treaty on the Prohibition of Nuclear Weapons (TPNW) will meet. The Foreign Minister stressed that proposals and agreements on the elimination of this type of weapon could be reflected in the final documents of the conference. At the same time, he continued, the republic fully understands that there are many political and technical obstacles on the way to this noble and at the same time ambitious goal.
.