A scandal about a party? Shady friends? That wasn't the reason for Johnson's downfall. Like his possible successors, he is also loyal to NATO. What was really disturbing was that he encouraged industry and didn't lower taxes on the rich any further.
by Pierre Levy
On September 5th the name of the new British Prime Minister will be announced. In August, members of the Conservative Party ("Tory") are called upon to decide between the two finalists in the race for party leadership, with the winner automatically becoming Prime Minister. In July, Tory MPs sorted out the various candidates for the post – originally there were a dozen – before this final duel took place.
View in the future? Blackout narrowly avoided in London
This will be fought between Boris Johnson's Chancellor of the Exchequer (Treasury Secretary), Rishi Sunak, and his Foreign Office colleague, Elizabeth Truss. The former was a "Brexiter" from the start, while the latter only spoke out in favor of leaving the EU after the referendum in June 2016. Paradoxically, this is backed by the most pro-Brexit wing.
Of course, Brexit is done and irreversible; This topic is therefore no longer up for debate, apart from the current and future conflictual negotiations with Brussels on the implementation of the exit and free trade agreement.
The competition to replace Boris Johnson began on July 7 when Johnson was literally forced to resign after a long conspiracy hatched by many party officials. This turn of events may come as a surprise: in December 2019, Johnson had acted as a miracle man, leading the Conservative Party to a real electoral triumph and then enabling Brexit, which for three and a half years had encountered a veritable guerrilla war by pro-EU forces.
The extent of the Tory success at the ballot box and thus also in the number of parliamentarians had initially condemned the numerous enemies of the prime minister to silence. These were among the conservative opponents of Brexit, but also among the "traditionalist" Tories, whose political reference remains Margaret Thatcher.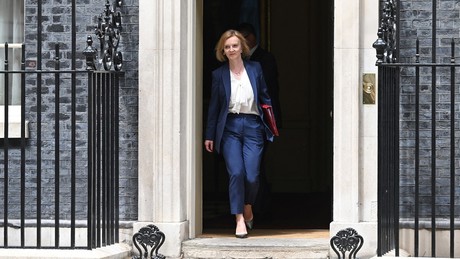 Militancy and imperialism threaten to bring Britain down
It is an understatement to say that the Downing Street tenant has pursued policies contrary to those of the Iron Lady. While the former British Prime Minister advocated an ultra-liberalism based on individualism ("Society does not exist"), her successor pursued a "Keynesian"-inspired approach: announcing massive public investment, infrastructure works, more funding for public services (particularly for the health system, also nationalization of a railway network), revitalization of industry and technology and catching up for the disadvantaged working-class regions, particularly central and northern England.
Not that the former mayor of London suddenly became a radical leftist, far from it. But he was implementing an electoral strategy aimed at retaining voters in these former Labor strongholds who had turned to Boris Johnson over his promise to finally go through with Brexit. The aim was to keep working-class voters in the Tory camp – which coincided with the prospect of developing the country now freed from Brussels tutelage.
Only this was inconsistent with the views of many leaders of his party. As soon as the Corona crisis was over, a faction began to organize in the background (this developed against the background of an economic crisis of global proportions: inflation, dizzying energy bills, slumps in growth). Moreover, the question of purchasing power has become so crucial that, since June, large-scale strikes have been developing across the country, in particular due to the massive mobilization of railway workers.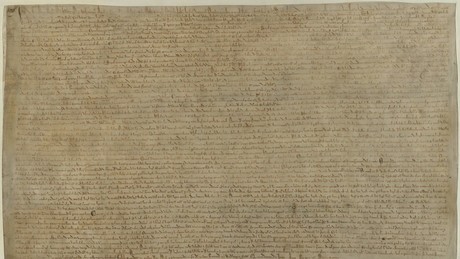 Britain dumps Magna Carta to punish Graham Phillips
However, the decline in immigration caused by Brexit has led to some labor shortages, which have pushed up wages in certain areas – and of course, to the great desperation of employers.
The "Partygate" scandal served as a pretext for party members to revolt against their leader when it was revealed that the prime minister was letting his people party (and taking part himself) while the whole country was locked down. In the face of these allegations, Johnson tried to defend himself by lining up clumsy apologies, half-truths and outright lies. And – the last straw that broke the camel's back – he defended one of his political friends who was involved in a morals scandal, but then had to backtrack.
However, on June 6, the prime minister still believed he could save his skin when he won a majority in a no-confidence vote within his own ranks. But the large number of votes in favor of his resignation (149 out of 359) led many commentators to believe the leader was weakened.
A finding that finally came true in the two days of long knives: On July 5 and 6, his own ministers began resigning in massive numbers, including some of those whom he had just appointed the previous day to fill the holes to stuff. The motto was: Boris Johnson is no longer in a position to lead the party to another victory in the elections scheduled for 2024 at the latest. All of this left him with little choice but to announce his retirement. However, he remains at the helm until the name of his successor is known.
Resistance: campaign for energy cost boycott in Great Britain
Currently, the two finalists are outdoing each other with Thatcherian promises while obsessing over one issue: resuming tax cuts and increasing the scale at which they are made. In this area, which should appeal to the base of supporters, Truss has the lead and seems to be the big favorite. In fact, she's so zealous that she adopts her attitude and taste in dress to that of Lady Thatcher. Sunak also pledged to lower the tax burden, but as a former finance minister he is reluctant to make any short-term commitments, knowing that public finances are under pressure.
However, collective needs – particularly social and wage needs – could be bled dry by such an about-face. Elizabeth Truss, for example, once proposed (and eventually dropped the idea) cutting the salaries of civil servants living outside the capital because the cost of living was lower in the provinces. It is an understatement to say that such a prospect would further alienate the lower-class voters whom Johnson intended to spoil.
Perhaps Johnson hasn't had the last word yet. A petition from his supporters was circulated to have his name added to the finalist list. While meeting that demand was highly unlikely, in the long run Downing Street's outgoing tenant does not appear determined to retire.
Media report: UK expects 'astronomical' inflation next year
He closed his resignation announcement with the exclamation "hasta la vista, baby" (in reference to the film Terminator, which could be translated as "see you soon"). He had previously denounced the machinations of a "deep state" that opposes its policies – a reference usually reserved only for those who question Western systems, while Johnson is of course not anti-NATO (and has taken a very anti-Russian course , which his potential successors promise to continue).
In the foreseeable future, therefore, the UK is likely to embark on a new domestic political course that will disappoint and even despair the lower classes of the population who voted for Brexit.
Brexit cannot automatically lead to pro-worker policies. But by freeing himself from the rules and constraints of the EU, he makes them possible – in due course…
more on the subject – When you see who could follow Boris Johnson, you realize that he was a real statesman
Be the first to read breaking news on OopsTop.com. Today's latest news, and live news updates, read the most reliable English news website Oopstop.com