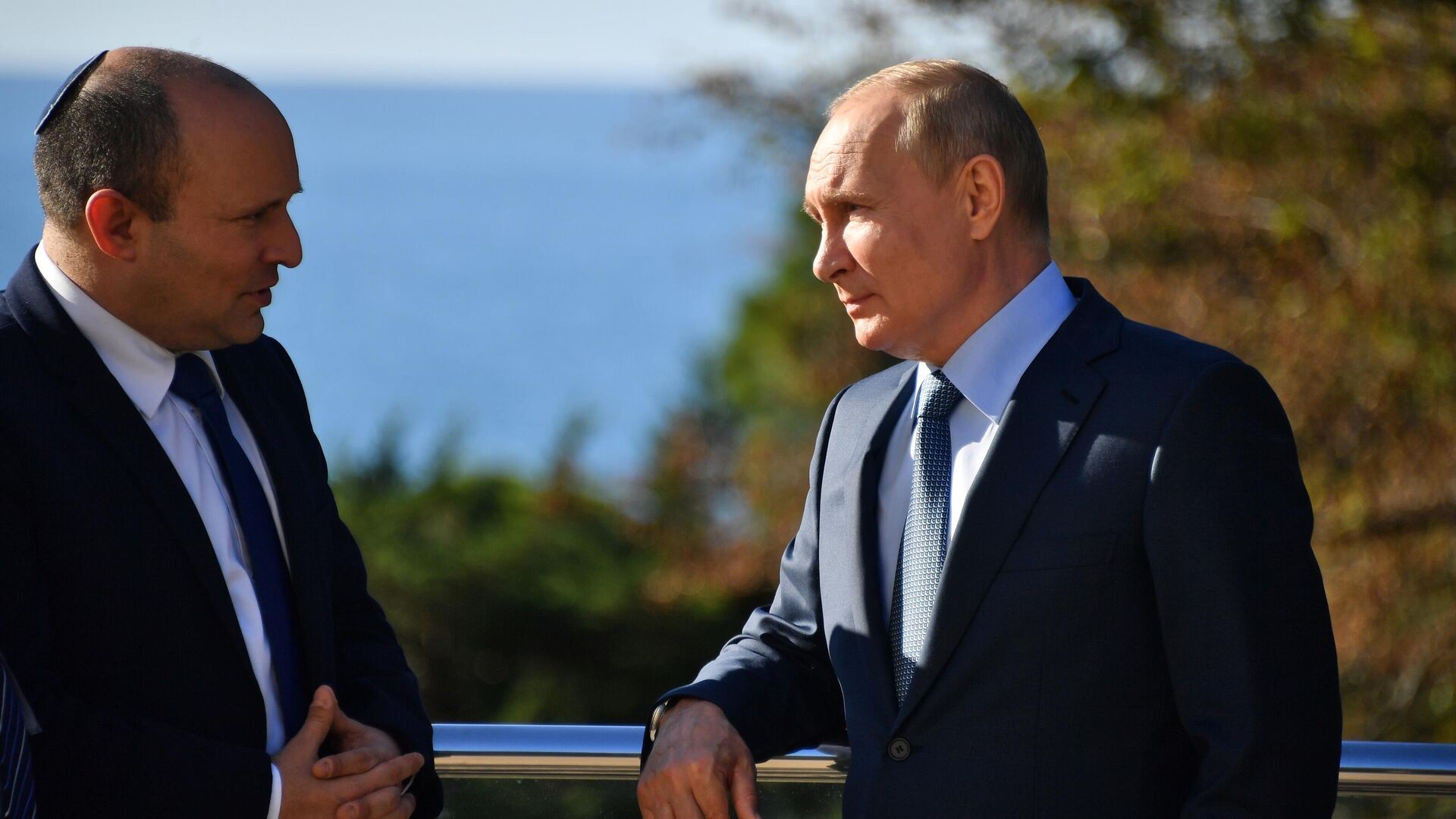 TEL-AVIV, October 22 –
Israeli Prime Minister Naftali Bennett called his first meeting with Russian President Vladimir Putin wonderful, and the conversation held deep, according to a message published by the Israeli Prime Minister on his official page in
Twitter
…
In the afternoon, at the Bocharov Ruchey residence in Sochi, an official meeting between Prime Minister Naftali Bennett and Russian President Vladimir Putin took place, which lasted five hours. The meeting was warm and positive; a number of significant issues in bilateral relations were discussed at it, the Israeli prime minister's office said. Bennett's visit to Russia is timed to coincide with the 30th anniversary of the restoration of full-fledged diplomatic relations between the countries, celebrated on October 18.
"I recently completed my first excellent meeting with Russian President Putin. The conversation was very long, lasted more than five hours and was especially deep," the publication says.
"Against the backdrop of the Sochi coastline, Putin and I discussed a wide range of issues, from his special attitude towards the Jewish people to ways of fighting fundamentalist Islam," the Israeli prime minister said. According to Bennett, relations with Russia are not only strategic for Israel, but also everyday, therefore it is necessary to continue to maintain a direct line of trusting dialogue between the countries.
The Israeli prime minister noted that relations between Israel and Russia are based on the ties between the two peoples, rooted in the past. "We always remember the decisive role that the Russians played in the victory over the Nazis in World War II. This historical memory cannot be erased, and it must be passed on from generation to generation," the Israeli prime minister said.
…