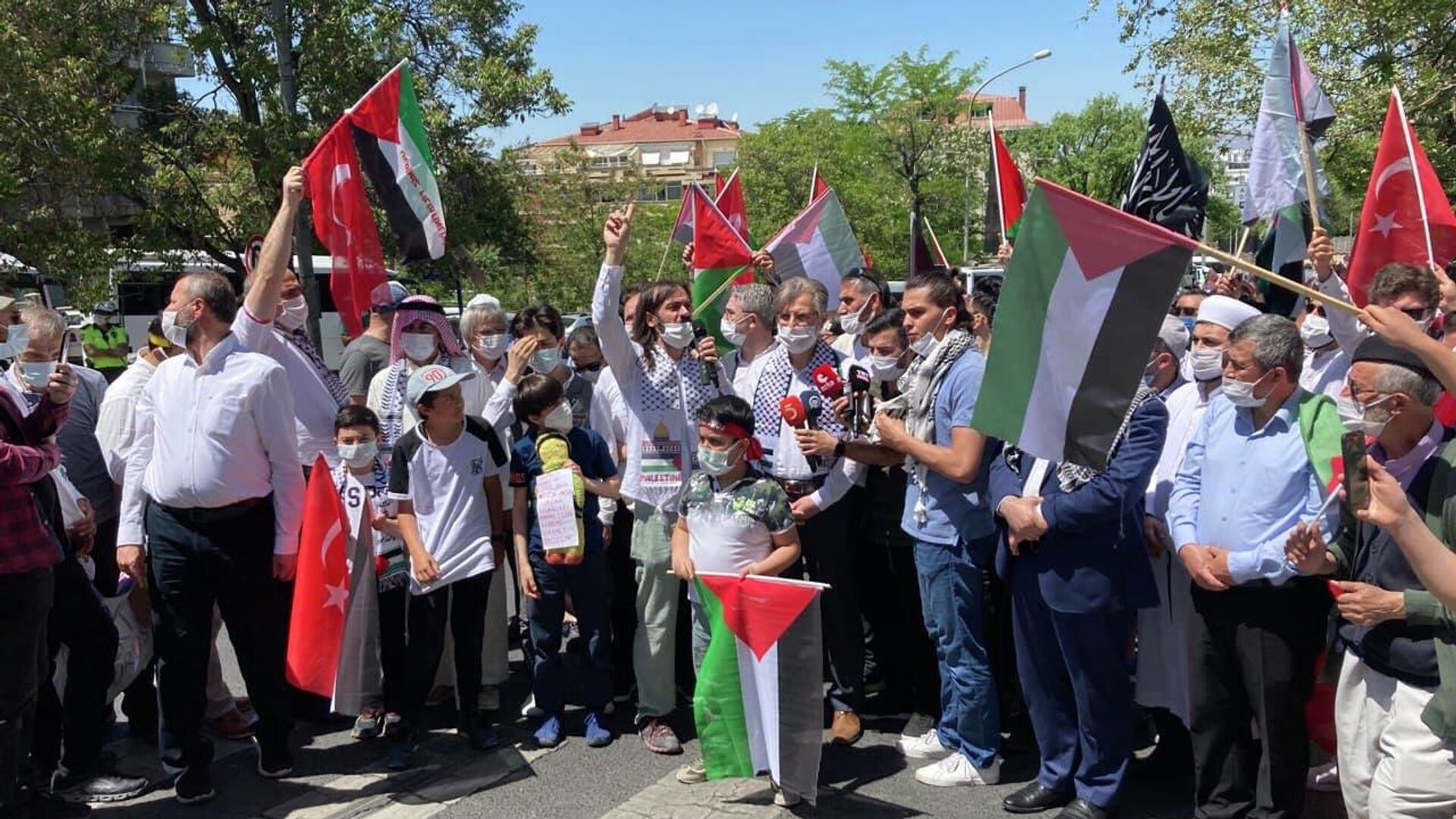 TEL-AVIV, October 22 – The Israeli Defense Ministry has recognized six Palestinian non-profit organizations as terrorist for their links with the Popular Front for the Liberation of Palestine (PFLP) (recognized as terrorist in Israel – ed.), The defense minister said in a statement.
"As a result of the joint activities of the General Security Service and the National Bureau for the Suppression of the Financing of Terrorism of Israel, six organizations belonging to the Popular Front for the Liberation of Palestine have been declared terrorist because they are an internationally undercover network on behalf of the People's front "to support its activities and achieve its goals," – said in a statement released by the press service of the department.
These include organizations such as the Union of Palestinian Women's Committees, the Prisoner Support and Human Rights Association, the Bisan Research and Development Center, the Al-Haq Organization, the International Organization for the Protection of Children – Palestine and the Union of Committees agricultural workers, "the department notes.
The Ministry of Defense believes that, hiding behind the status of civil public organizations, in fact, they were subordinate to the leadership of the PFLP, hiring its activists, including those who took part in terrorist activities, for managerial positions in the central and regional apparatus.
Receiving large sums of money from European countries and international organizations for human rights activities, these six organizations have served as a source of funding for the PFLP. In particular, this money was used to support the families of Palestinian prisoners held in Israeli prisons for security reasons, to pay salaries to PFLP activists and to popularize its ideology, the Defense Ministry notes.
…