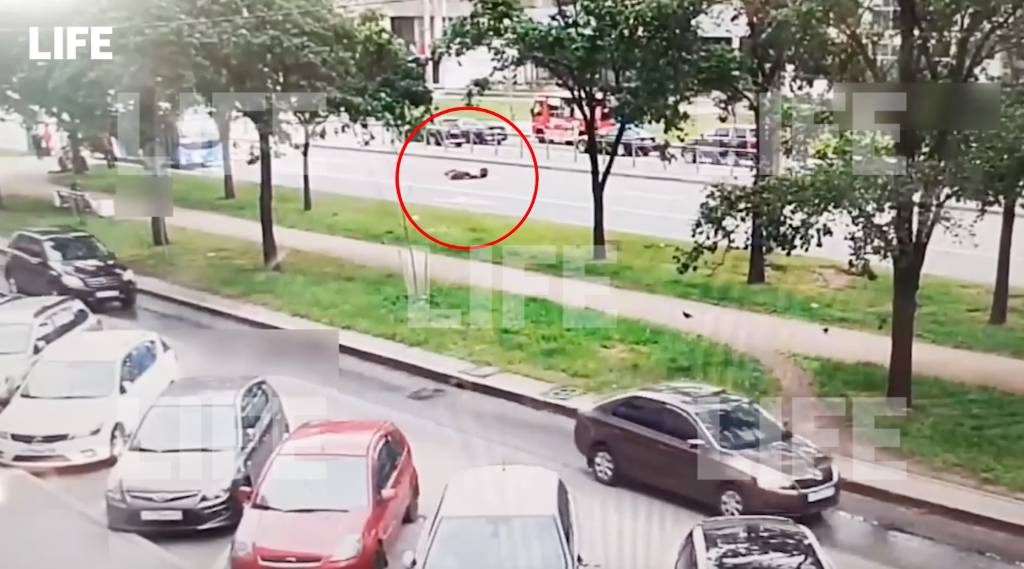 In St. Petersburg, a motorcyclist on Leninsky Prospekt hit a woman who was crossing the road at a pedestrian crossing. According to Life in local law enforcement agencies, the victim turned out to be an English teacher.
Surveillance footage shows a motorcyclist entering a pedestrian crossing at high speed while there are people there. After a collision with a woman, a vehicle without a driver flies tens of meters away from the accident site. It happened on June 17th.
According to our information, the victim was a woman born in 1968, she was hospitalized with multiple injuries and sent to intensive care. Doctors assess her condition as serious. The motorcyclist was also hospitalized, but he was not badly injured in the accident.