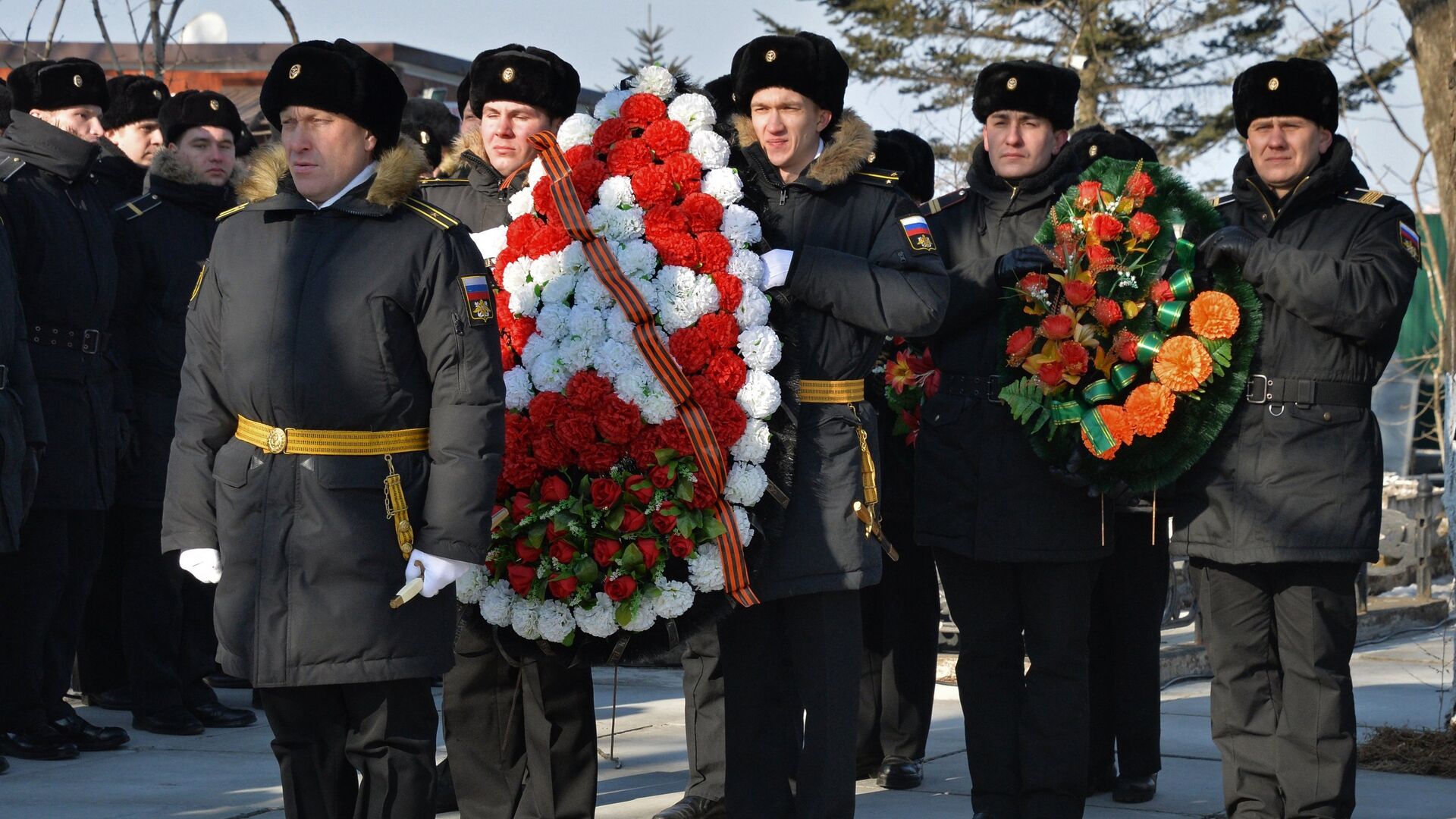 VLADIVOSTOK, October 21 – The military of the Pacific Fleet (Pacific Fleet), veterans and social activists honored the memory of the crew of the diesel submarine S-178, who died 40 years ago in Primorye, the press service of the fleet reports.
"At the Vladivostok Sea Cemetery, near the common grave of the crew members of the deceased submarine S-178, a memorable meeting was held with the participation of the Pacific Fleet servicemen, veterans-submariners, relatives of the victims, representatives of public organizations of the capital of Primorye, clergy and youth soldiers. the death of the ship submariners of the Pacific Fleet remembered the fallen heroes. A memorial meeting was held at the grave, "the message says.
Wreaths and flowers were laid at the common grave of the submariners. The event was attended by a company of the guard of honor and the orchestra of the Pacific Fleet.
Diesel medium submarine S-178 of project 613B was lost on October 21, 1981 as a result of a collision with the RFS "Refrigerator-13". On the day of the disaster, the submarine was returning to base after a two-day trip to sea. Against the background of the coastal lights of Vladivostok and the ships standing in the roadstead, the lights of the RFS-13 from the bridge of the submarine were noticed when the ship was very close. "Refrigerator-13" hit the S-178 on the left side in the area of ​​the sixth compartment, it was sunk in 15-20 seconds.
The boat has received a strong list. Approximately 40 seconds after the collision, the C-178, which took about 130 tons of water, sank under the water, sank at a depth of 31 meters. Rescue work was carried out for several days. In total, 32 people died during the accident. On the initiative of the submariners, a monument to the crew of the S-178 submarine was erected at the burial site at the Vladivostok Sea Cemetery.
…