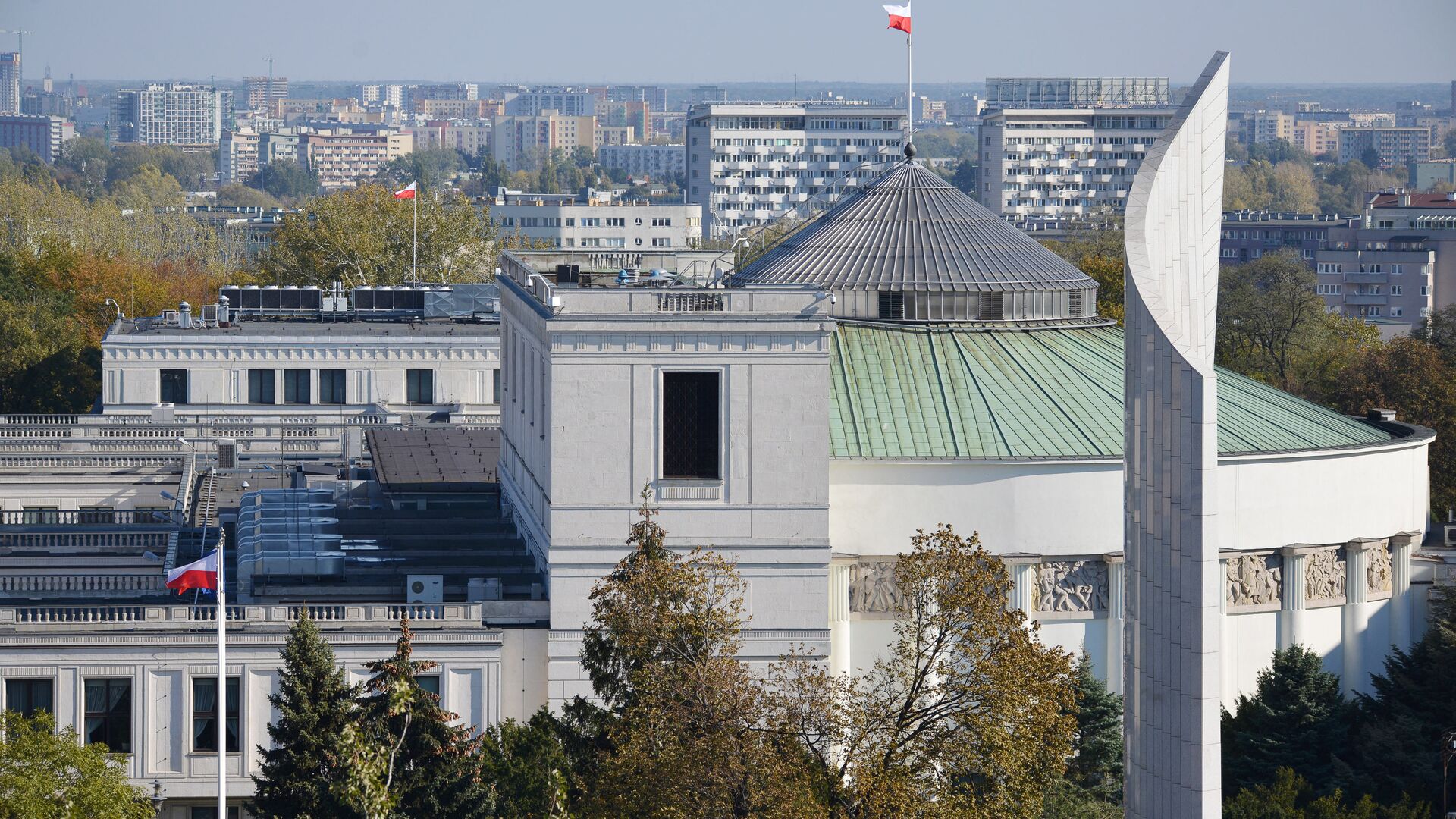 WARSAW, 1 Dec – Opponents of the abortion ban are holding a protest at the Polish parliament, the correspondent reports.
The reason for the protest was two bills, which the Diet is considering on Wednesday. One of them is the bill on the creation of the Polish Institute for Family and Demography. The second is about increasing responsibility for illegal abortion. In this regard, the movement Strajk Kobiet ("Women's Strike") organized protests in several cities in Poland under the slogan "Do not wish, Poland, my blood!" The Institute of Family and Demography, according to the idea of ​​the authors of the idea, should work on solving demographic problems, deal with issues of protecting the family and marriage.
Several hundred people gathered under the building of the Diet with demands to mark the ban on abortion. They shout "Abortion at will!", "Abortion is always good." From time to time, protesters come up to the microphone and tell the audience about their experience of abortion. A counter-demonstration is taking place nearby. Opponents of abortion broadcast children's crying using sound-amplifying equipment. The police cordoned off the two demonstrations and did not interfere in their actions.
A bill that toughens penalties for abortion introduces the definition of "conceived child". For the "deliberate deprivation of life" of a "conceived child", according to the authors of the bill – the "Right to Life" foundation, may face punishment up to life imprisonment. The bill assumes that the child is "a person from conception to adulthood."
Since 1993, abortion has been banned in Poland. The only exceptions were cases when pregnancy poses a threat to the life or health of a woman, when there is a high probability of a severe and irreversible fetal development disorder or an incurable disease that threatens his life, and when the pregnancy arose as a result of a wrongful act.
In October last year, the Polish Constitutional Court declared it illegal to carry out abortions in the case of serious violations of the development of the fetus. Thus, in Poland, abortions are now possible only for two reasons: in the event of a threat to the life of a pregnant woman, or if the pregnancy has occurred as a result of rape.
…