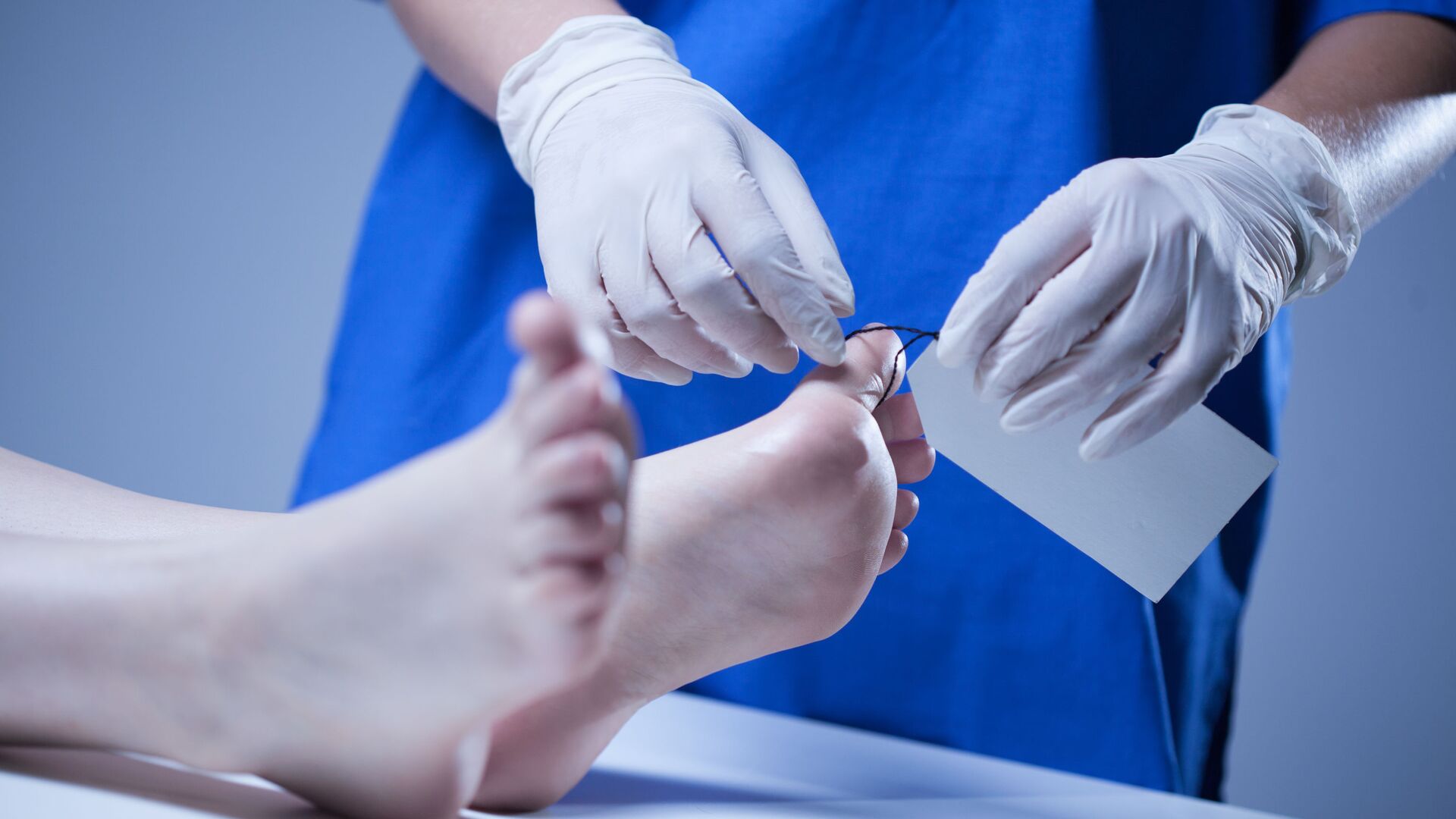 YAROSLAVL, October 22 – The situation in which the bodies of those who died from COVID-19 turned out to be lying on the ground near the morgue of a hospital in Ivanovo is forced: during their transportation, one of the orderlies became ill, said the head of the pathological department of the city hospital No. 4 in Ivanovo, Elena Boyko, stressing that in at the present time all the bodies of the deceased have been removed to storage.
Earlier in
social networks
a video appeared showing how dozens of bodies of the deceased in black bags lie right on the ground next to an open container, which also contains bodies. In the frame, there are doctors in protective suits. According to the author of the video, this happens at the door of the morgue at the city hospital No. 4 in Ivanovo.
"As for the published video, it is true. Unfortunately, during the transportation of the bodies of the dead from COVID-19 – they were being transferred from the car to the storage – one of the orderlies became ill. The morgue staff had to unload the van with limited forces, including women. Now all the bodies of the deceased have been removed to storage, "Boyko said in a commentary provided to journalists by the government of the Ivanovo region.
"I understand that what I saw gives goosebumps, but I want to assure everyone that this situation is forced and the staff of our medical institution has always treated and treats the body of every deceased patient humanely!" she added.
According to Boyko, in recent days, the region has seen an explosive increase in the incidence and hospitalizations of patients with coronavirus. The patients who are now being treated in hospitals are all "severe", all on high doses of oxygen, the doctor said. Daily hospitalization varies from 180 to 250 people daily. Some of the patients, despite the efforts of the medical staff, die.
At the same time, Boyko noted, with a diagnosis of COVID-19, only morgues at hospital No. 4 and hospital No. 8 operate in the region. "The pathological unit is now working very tensely, the nerves and forces of people are at the limit," the head of the department emphasized.
…