Using Ukraine to take on Moscow was a meticulously planned strategy that took a long time. And they are quite ready to fight against Russia to the last Ukrainian.
By Olga Sukharevskaya
Since the Russian military offensive began nearly a year ago, Ukraine has received tens of billions of dollars from the West. These funds are directly responsible for the deaths of thousands of Ukrainians, including civilians in eastern Ukraine. Focused primarily on their own interests, the US and its allies are fully aware that without their "generosity" this war would have ended long ago.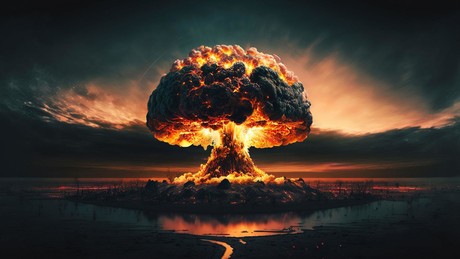 Small clarification: if we talk about tactical nuclear weapons, let's also talk about Ramstein and Büchel
billions for murder
The process of pumping money and weapons into Ukraine didn't just begin in 2022. It began eight years earlier, at the latest after the government overthrow on the Maidan in Kiev. According to Transparency International, the United States alone provided around $660 million in "technical assistance" to Ukraine between 2014 and 2017. By March 2022, US military aid to Ukraine had already passed the $2 billion mark.
Prior to Russia's 2022 military offensive, such arms shipments to Kiev were misleadingly labeled "defensive" and "non-lethal." For example, in 2016, Lithuania handed over about 150 tons of ammunition to Ukraine – mainly cartridges for the AK-74 assault rifle, as well as 60 machine guns and 86 heavy machine guns. In 2017, Vilnius also delivered weapons worth two million euros: 7,000 Kalashnikov submachine guns including cartridges, 80 machine guns, several dozen mortars and anti-tank guns. Since 2018, the United States of America has also been supplying Ukraine with Javelin-type anti-tank guided missiles (AAWS-M).
But the real windfall only landed in the hands of the Ukrainian ruling clique last year. As of early October 2022, Western aid pledges to Ukraine totaled $126 billion. For comparison, Ukraine's official nominal gross domestic product (GDP) was equal to $130 billion. According to the Kiel Institute for the World Economy, direct military supplies and financial aid to cover Ukraine's budget deficit – due to increased military spending – amounted to about 93 billion US dollars. The figures show that three quarters of Western "aid" to Ukraine goes to the war effort.
The institute added that as of October 2022, the US made the largest commitment to support Ukraine. This amounted to 45 percent, or $55 billion, with two-thirds being pure military aid. Next came the European Union with $48 billion worth of money. Of this, EU institutions accounted for US$19.2 billion, the rest was provided by individual EU states, with Poland making the largest contribution: US$7.6 billion, of which US$4.5 billion went to the EU support for refugees. In third place is the United Kingdom with $7.4 billion, followed by Germany with $6.7 billion, Canada with $3.2 billion, the Czech Republic with $1.8 billion and eventually with Norway's $1.6 billion. In addition, an additional US$4.9 billion was provided by US-controlled international institutions such as the International Monetary Fund (IMF) and the World Bank. Kiev's most active "donors" are Estonia, whose aid to Ukraine accounted for 1.51 percent of its own GDP, followed by Latvia at 1.29 percent of GDP, Poland at 1.28 percent, Lithuania at 0.83 percent and the Czech Republic with 0.74 percent. Overall, the EU provided on average 0.28 percent of its GDP and the US 0.26 percent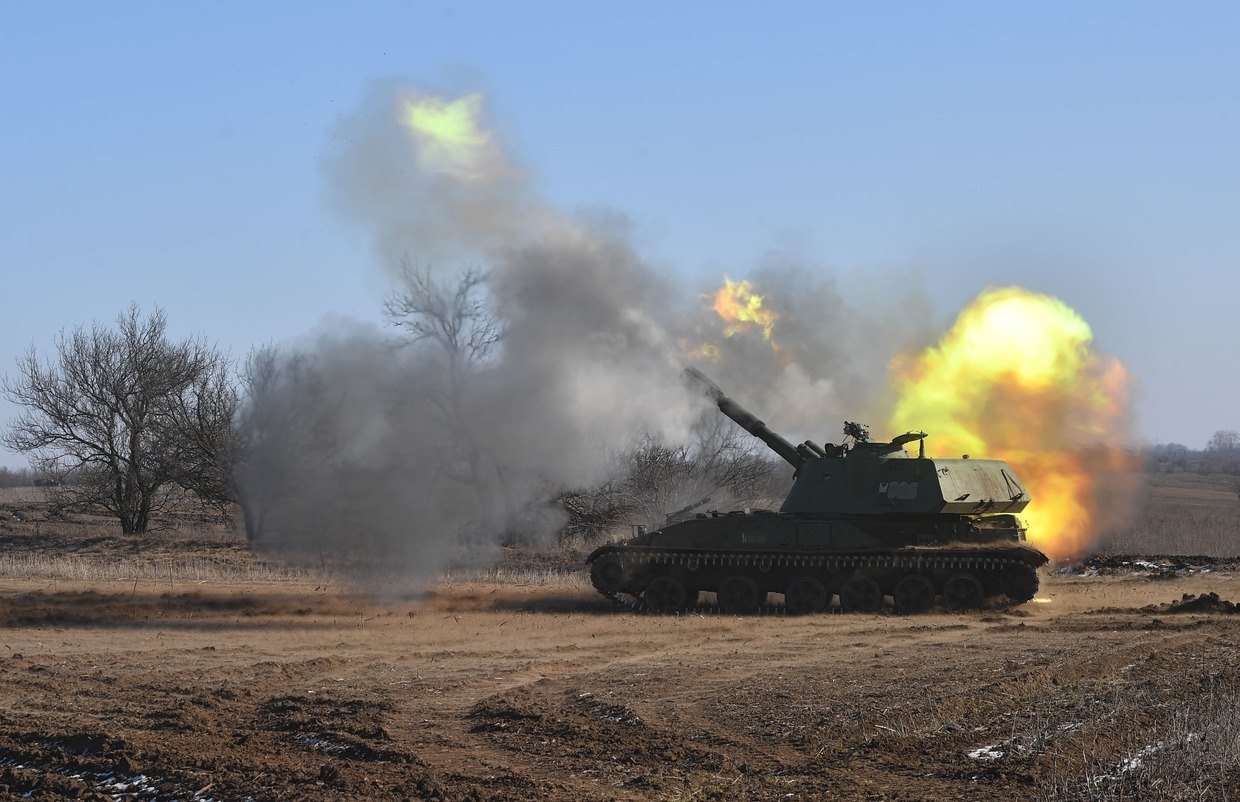 Faster, bigger, further
After being seized by Ukraine, these gigantic sums of money – even by Western standards – turned into gigantic amounts of weapons, which continue to be used to attack residential areas in Donbass. According to Bloomberg, Western countries have handed over more than 4,000 units of armored vehicles, tanks, helicopters and drones, artillery and other weapon systems to Kiev since the Russian military operation began.
But that's not all. President Vladimir Zelensky recently toured Western Europe in search of more arms pledges. Germany finally gave in to his demands and promised to supply a substantial number of heavy battle tanks between March and May. These include: 17 Leopard 2A6, 24 Leopard 2A4, 30 Leopard 1A5. There are also 14 Challenger 2 from Great Britain and 30 PT-91 and 30 T-72M from Poland. The donation of 31 US M1 Abrams tanks has been pushed back to late 2023 or early 2024. Germany is expected to order 20 to 25 Leopard 1A5/A5DKs towards the end of this summer and to deliver most of the promised Leopard 1 tanks during 2024.
The delivery of missiles with a range of up to 550 kilometers is also being actively discussed. Loud TheTimes These could be Harpoon anti-ship missiles with a range of 240 kilometers and Storm Shadow cruise missiles, which can also hit targets at a distance of over 550 kilometers. In addition, Kiev has been keen to get its hands on Washington's ATACMS ballistic missiles with a range of up to 310 km, as well as MQ-1C Gray Eagle drones, which can be armed with AGM-114 Hellfire missiles.
Fighter jets are also on the agenda. Both the Netherlands and Poland pledged to hand over F-16 fighter jets to Ukraine's armed forces. During a meeting with Zelensky, British Prime Minister Rishi Sunak asked his Defense Secretary Ben Wallace to find out what fighter jets London could potentially hand over to Ukraine, while also expressing his willingness to train Ukrainian pilots in Britain. The British military then proposed other means of protecting Ukrainian airspace, including long-range missiles and drones.
Regarding fighter jets, German Foreign Minister Annalena Baerbock said it was "not a discussion we're having." But in view of the fact that Berlin initially opposed tank deliveries, these words can hardly be trusted.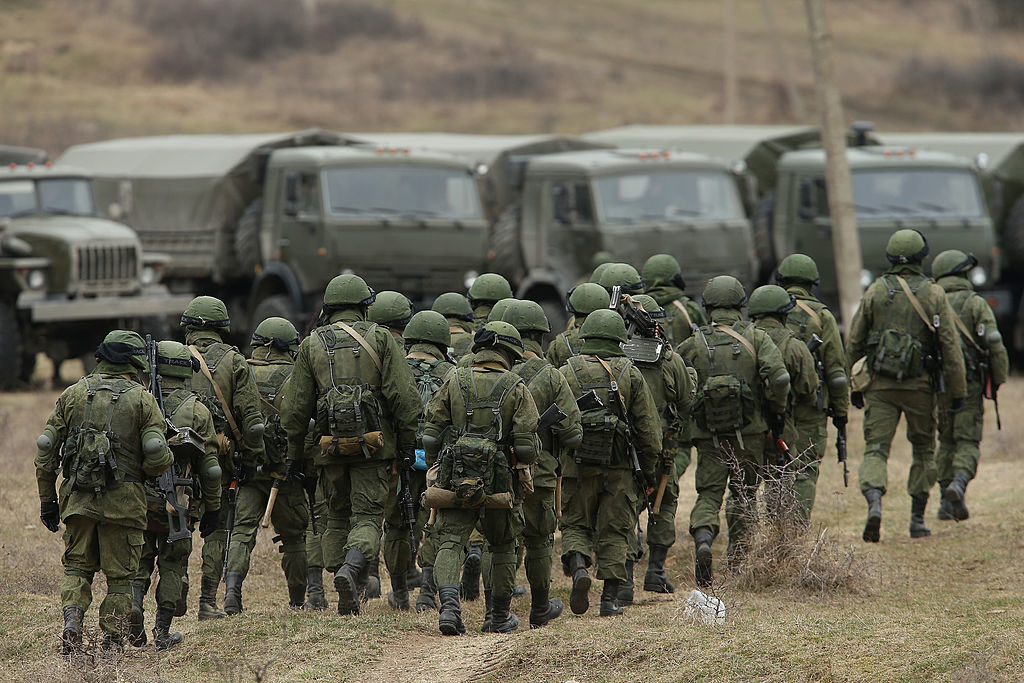 Battle instruments as a gift from NATO
Western "aid" has already killed thousands of Ukrainians. In November 2022, European Commission President Ursula von der Leyen estimated that Kiev had lost at least 100,000 soldiers before she had to quickly delete her comment from social media following pressure from Ukraine supporters. Since then, another three months of carnage have passed.
Enormous expansions of cemeteries can be observed throughout Ukraine. To compensate for the loss of fighters, the authorities have ordered an additional mobilization. This process has turned into a veritable manhunt, with men being forcibly dragged into military service, dozens of videos freely available online show.
In view of the losses of the original equipment of the Ukrainian army, it can be assumed that the attacks on the civilian population in Donbass, in Zaporozhye and in Cherson as well as on the border regions of Russia will now be carried out almost exclusively with western weapons.
Evidence of this is video footage of destroyed civilian infrastructure in Donbass. American "donations" in the form of HIMARS missiles hit residential areas in Donetsk and in Stchastye in the deep Luhansk hinterland. The Kalinin hospital in Donetsk and a hospital in Novoaidar in the Lugansk region were both destroyed by NATO weapons. And this is only a small part of the slaughter committed by Kiev using Western arms supplies.
At least 7,100 civilians have been killed in the fighting since February 2022, according to UN High Representative for Disarmament Affairs Izumi Nakamitsu. "The actual number of casualties is probably much higher," Nakamitsu added. The commander of the Norwegian armed forces, Colonel Eirik Kristoffersen, estimates the civilian casualties at 30,000 people.
There is also evidence that some long-range missiles, currently only under discussion, have already been delivered to Kiev. The head of the administration of the Russian part of the Zaporozhye region Vladimir Rogov reported that Ukrainian rockets hit the hotel complex "Hunter's Camp" in Melitopol, killing civilians. However, the city is more than 100 km away from the front line.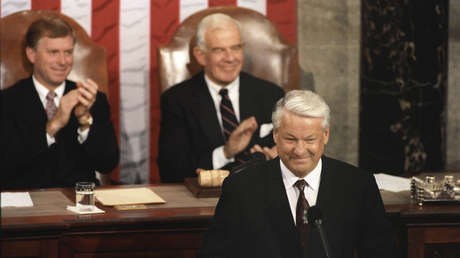 Last Chairman of the Supreme Soviet of Russia: Yeltsin followed the instructions of CIA agents
Fight against Russia to the last Ukrainian
The lives of the Ukrainian people are being sacrificed in the interest of a geopolitical confrontation planned by the West. At a Council of Europe meeting on January 24, 2023, German Foreign Minister Annalena Baerbock said: "We – the EU – are at war with Russia, not with each other." She was later forced to retract her words, but other Western officials have long since made similar, albeit less direct, statements.
NATO Secretary General Jens Stoltenberg emphasized: "If Putin prevails, it will not only mean a defeat for Ukraine, but for all of us." Polish Prime Minister Mateusz Morawiecki even went so far as to describe a Russian defeat as "the Polish and European meaning of life".
Politicians usually only admit the truth – if at all – after they have resigned. Recent statements by former German Chancellor Angela Merkel and former French President Francois Hollande have shown that the Minsk (peace) accords of 2014 and 2015 were signed by Ukraine and the West only to give Ukraine more time to to arm themselves before a long-planned and full-scale military confrontation with Russia can take place.
In other words, the war against Russia by Ukraine as the West's proxy was a carefully planned strategy by the US, NATO and the European Union that had been covertly in the making for a very long time.
Translated from English
Olga Sukharevskaya is a former Ukrainian diplomat.
more on the subject – "Why does everything have to collapse?": Putin on Russia "after Putin"
Be the first to read breaking news on OopsTop.com. Today's latest news, and live news updates, read the most reliable English news website Oopstop.com