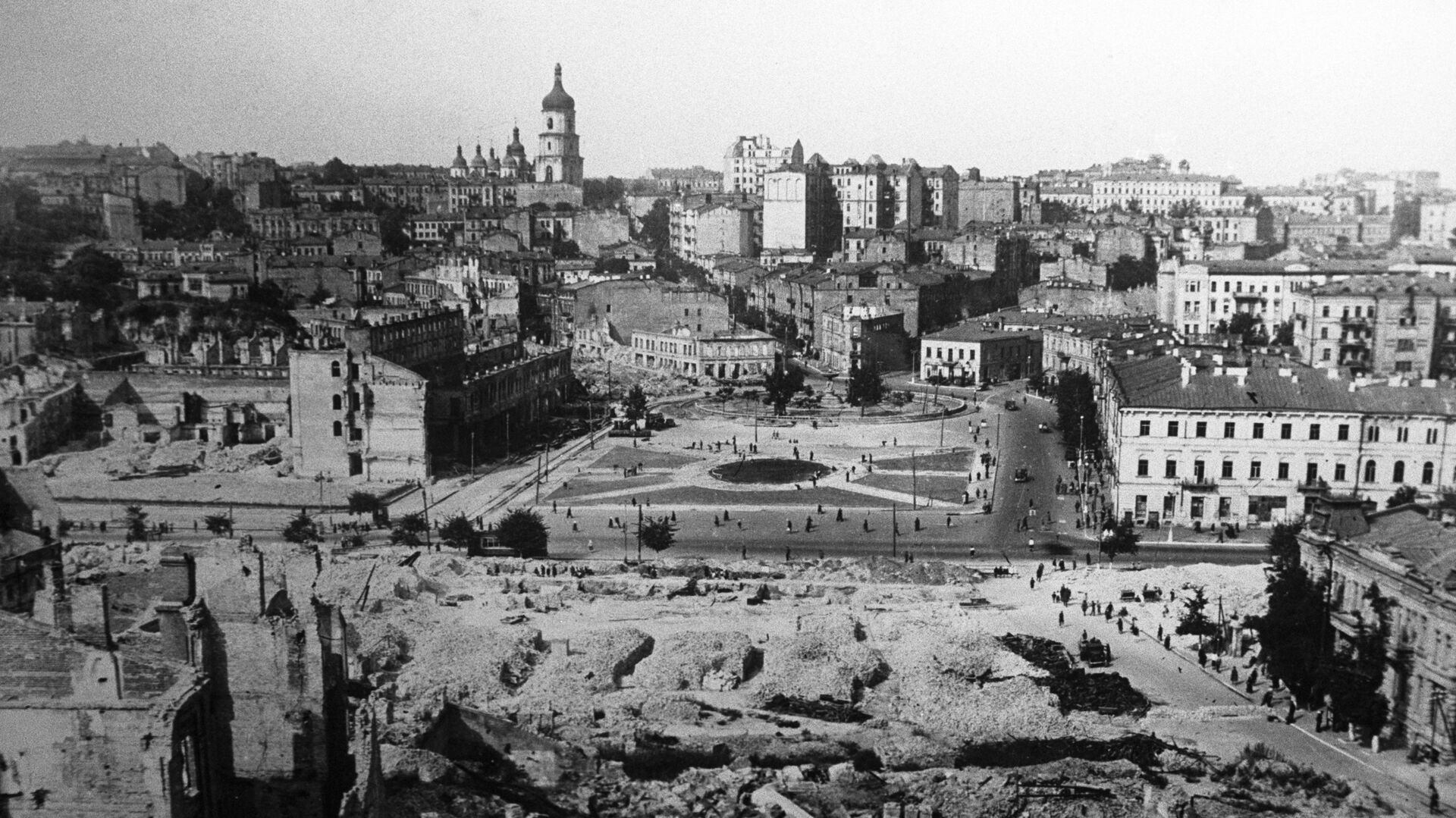 MOSCOW, 8 Nov – The liberation of Kiev in 1943 is one of the most successful and well-prepared operations of the Red Army, which was recognized even in Nazi Germany, said Nikita Buranov, an expert with the Russian Military Historical Society.
So he commented on the words of Ukrainian President Volodymyr Zelensky, who wrote on Telegram that the leadership of the Soviet Union, when liberating Kiev from the Nazis in 1943, threw untrained and poorly armed local residents to "certain death".
"The liberation of Kiev and all of Ukraine as a whole was one of the most brilliant operations of the Red Army. assessment of the actions of the Red Army, "- said Buranov.
The military historian stressed that the capture of Kiev within a few days speaks of the strategic maturity of the Soviet command. The interlocutor of the agency admitted that the losses of the Soviet army during the liberation of Ukraine were large-scale (from 800 thousand to one million soldiers), but we are talking about representatives of all republics of the USSR, and not local civilians, who were allegedly allowed to be "cannon fodder".
"Making such statements, Zelensky is trying to follow the current conjuncture that has developed in his country, but he is unlikely to succeed, because the history of the Great Patriotic War, including for the President of Ukraine, is the history of families, it will be difficult to rewrite it ", – summed up Buranov.
The Red Army liberated the capital of Ukraine from the German fascist invaders on November 6, 1943. On this day, the troops of the 1st Ukrainian Front under the command of General Nikolai Vatutin took control of the city and seized the most important bridgehead for the further liberation of Right-Bank Ukraine. Fighting in the suburbs continued for several more days, and the Kiev offensive operation ended on November 13 with the capture of Zhitomir.
…