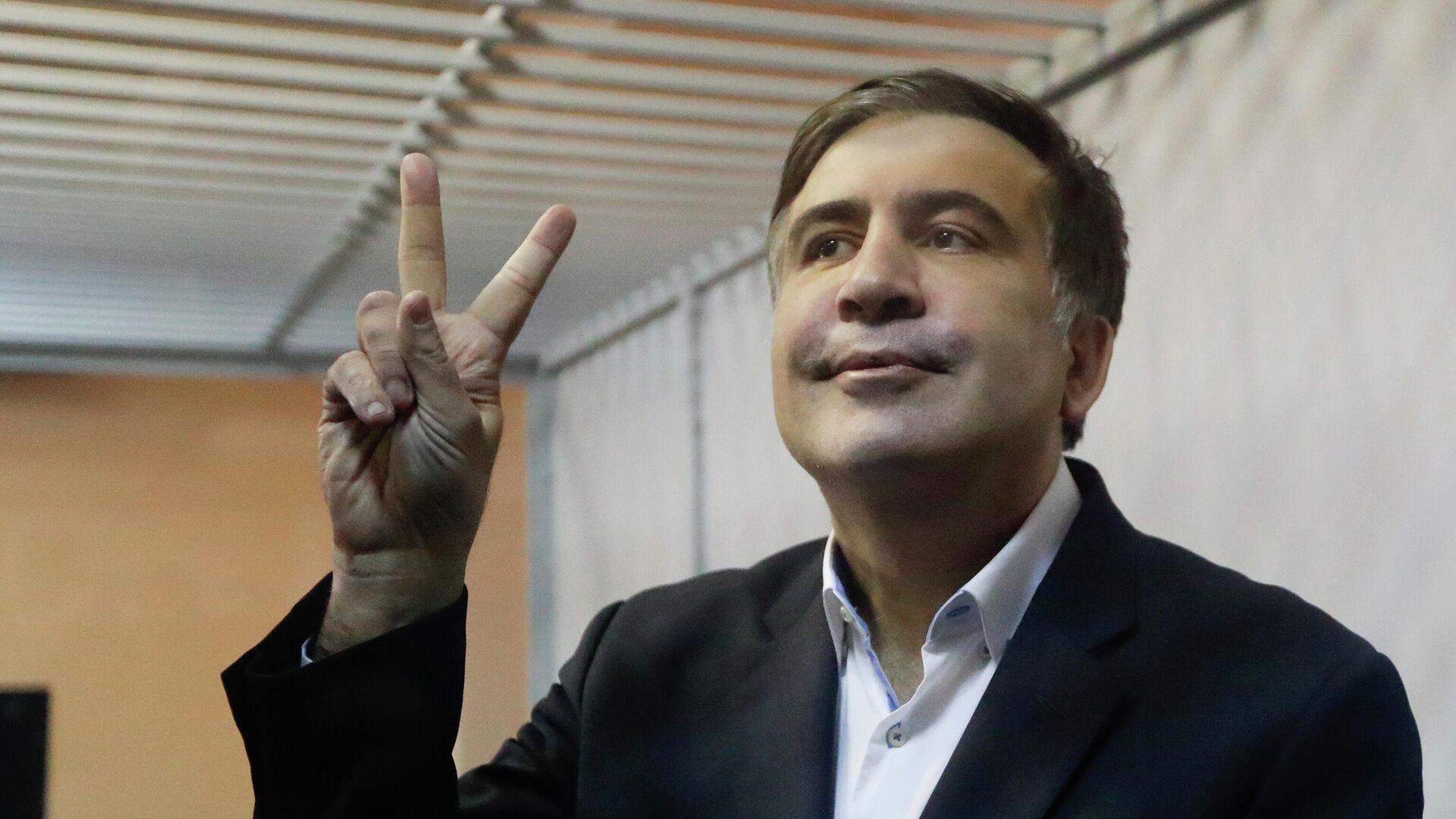 TBILISI, 6 Nov – The Special Penitentiary Service of Georgia published a photo and video of ex-President Mikheil Saakashvili, a prisoner on hunger strike, eating and drinking juices.
Saakashvili went on a hunger strike in prison on October 1. His personal doctor and lawyers argue that the state of health of their ward is critical and he needs hospitalization outside the penitentiary.
"Due to the great public interest, we publish some facts about Mikheil Saakashvili's food intake. These photos and videos clearly show how prisoner Mikheil Saakashvili receives food and natural juices at different times of the day. We also publish photographs of products received by Mikheil Saakashvili." said in the statement of the service.
Photos and videos were published on the department's page in
Facebook
…
The head of the Ministry of Justice Rati Bregadze said yesterday that Saakashvili's health is stable, he is taking medications, and his vital signs are normal. Bregadze also said that Saakashvili actually eats cereals and drinks natural juices. In response, the ex-president said in a written statement that he really drank several bottles of juice, as this is included in the hunger strike protocol, but in order to avoid any kind of speculation, he now refuses medication, in particular, electrolyte transfusions. glucose tablets and so on.
The ex-president was detained in Georgia on October 1, at home he is being held in several criminal cases. On the same day, Saakashvili went on a hunger strike. The politician was convicted in absentia of the murder of banker Sandro Girgvliani and the beating of deputy Valery Gelashvili. In the first case, Saakashvili was sentenced to three years in prison, in the second – to six. In addition, he is involved in the cases of dispersal of the opposition rally on November 7, 2007, the pogrom of the Imedi TV company and the embezzlement of funds from the state budget – they are still being considered by the courts.
The politician has Ukrainian citizenship. President of Ukraine Volodymyr Zelenskyy noted earlier that he personally and the country's authorities will deal with the return of Saakashvili. Georgian prosecutor Jarji Tsiklauri said that the issue of Saakashvili's extradition to Ukraine is not being considered.
…