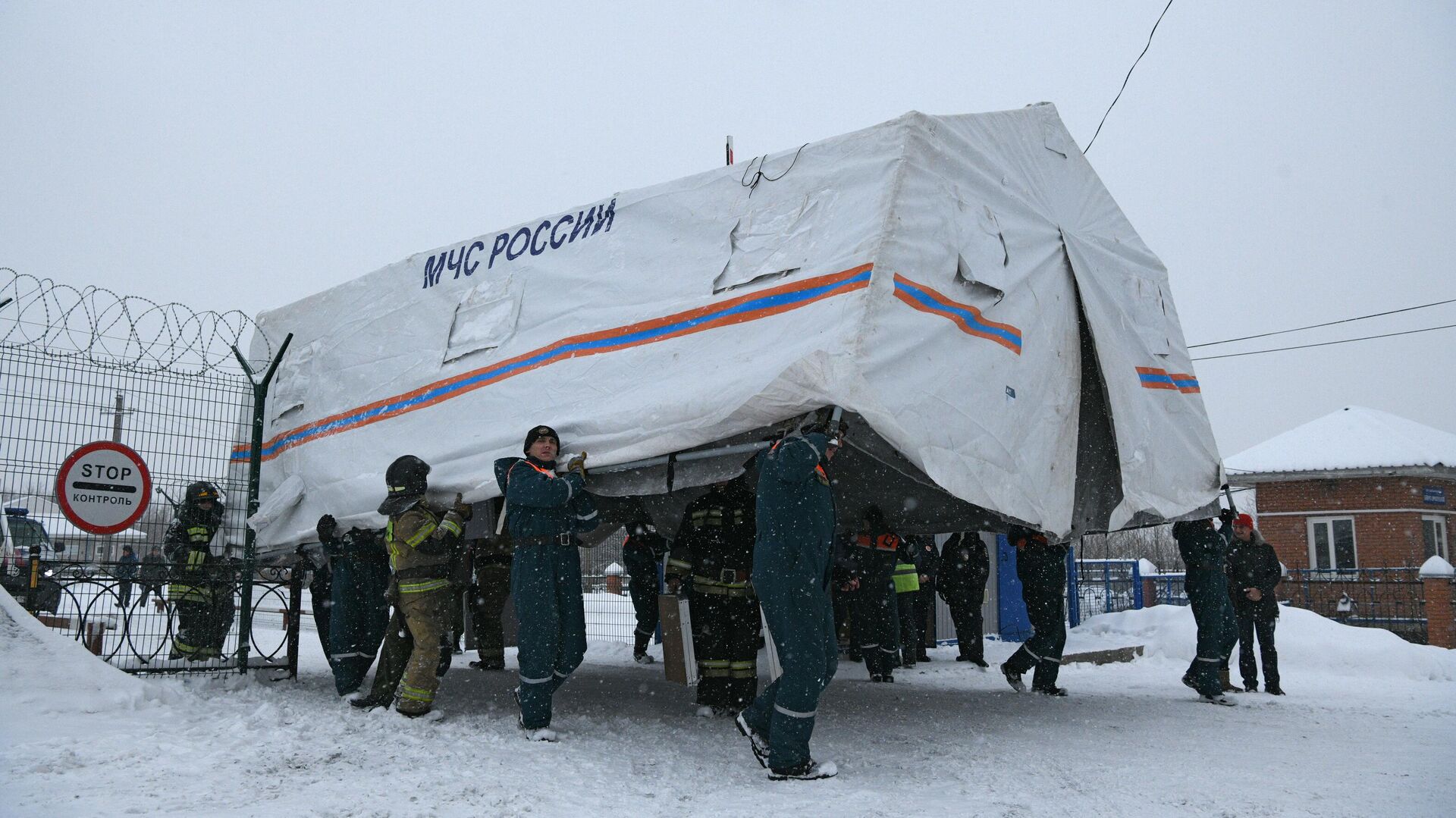 NOVOSIBIRSK, 25 Nov – Families of those killed in an emergency at the Listvyazhnaya mine in the Kemerovo Region, in addition to the payments required by law, will receive 2 million rubles each, a representative of the SDS holding, which includes the mine, said.
Smoke at the Listvyazhnaya mine in the urban-type settlement of Gramoteinsky in the city of Belovo occurred on the morning of November 25. According to the regional authorities, there were 285 people in the mine, of whom 239 were brought to the surface. More than 40 people of them were injured, 38 miners were hospitalized. 46 people remain in the mine, of which 11 were found dead. Mourning was declared in the region from 26 to 28 November.
"The families of the victims will receive 2 million rubles in addition to those payments that are required by law. Also, each victim will receive payments in addition to those required by law, but the amount will be determined depending on the severity of each person," said the interlocutor agencies.
The search and rescue operation at the Listvyazhnaya mine has been suspended due to the high probability of a gas explosion.
The Listvyazhnaya mine belongs to the SDS-Ugol holding, one of the top 3 coal producers in Russia, and develops the reserves of the Egozovo-Krasnoyarsk coal deposit. It works in conjunction with the enrichment plant of the same name in the same Belovo – one of the most powerful in Russia for the processing of steam coal.
The accident at the Listvyazhnaya mine in Kuzbass
…