The federal and state governments are currently arguing about a third relief package to deal with the many crises. According to the traffic light coalition, the federal states should co-finance this, but the prime ministers are dismissing it. The federal government could also temporarily lift the debt brake.
In the dispute over further relief packages to combat the energy price crisis, the prime ministers increased the pressure on the traffic light coalition before the federal-state meeting scheduled for early October. The previous measures were not enough, said Lower Saxony's head of government Stephan Weil (SPD) to the World. Important areas affected by the energy crisis have not yet been adequately addressed. "This applies to the economy, but also to other important areas such as hospitals, public utilities or public transport."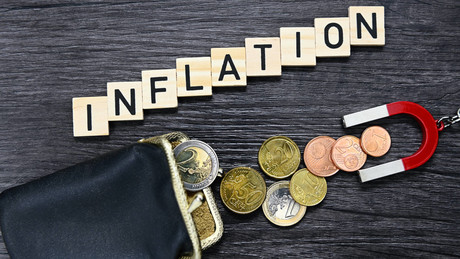 Middle class slides into bankruptcy: Monthly income of 3,600 euros is no longer enough
Weil has "the clear expectation that the federal government will also recognize an exceptional emergency situation within the meaning of Article 109 paragraph 3 of the Basic Law". This is the article in the Basic Law that allows debt to be taken up in times of crisis – even beyond the debt brake. A measure that has so far been rejected by Federal Finance Minister Christian Lindner (FDP). He wanted to stick to the debt brake for the time being, he confirmed on Sunday in the ARD-Broadcast "Report from Berlin". For the FDP politician, it is clear "that we must combine the necessary help, even with the high gas prices, with a clear commitment to the debt brake of the Basic Law". Only measures that are compatible with the debt brake may be decided.
Hamburg's Mayor Peter Tschentscher (SPD), on the other hand, considers a renewed suspension of the debt brake at federal level to be "well justified" in view of the crisis. According to Tschentscher, the effects of the relief measures planned by the federal government on the budgets of the federal states are considerable. "Many are overwhelmed because there are additional burdens from taking in refugees or a follow-up regulation for the 9-euro ticket. Financial compensatory measures by the federal government could start at these points."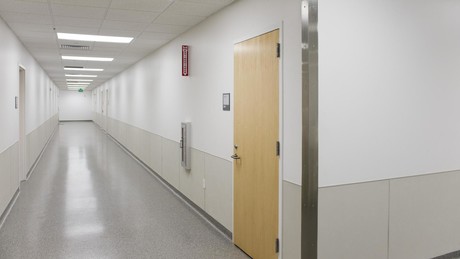 Germany is threatened with hospital bankruptcies
Bremen's Prime Minister Andreas Bovenschulte (SPD) is urging the federal government to introduce an energy price cap. This must come now. "People need security as quickly as possible in uncertain times. They need to know what to expect and what they can and must prepare for," warned the SPD politician. "The longer we wait, the more expensive it will be for all of us in the end. Due to the reluctance to buy and invest, deep cuts are already threatening our economy and jobs are in danger." Schleswig-Holstein's Prime Minister Daniel Günther (CDU) also spoke in the World for an energy price cap, according to Günther, "without conditions or prerequisites".
The consultations were originally scheduled for tomorrow, Wednesday. In view of Chancellor Olaf Scholz's (SPD) corona illness, they have now been postponed to October 4, as the chairman of the Prime Ministers' Conference (MPK), North Rhine-Westphalia's Prime Minister Hendrik Wüst (CDU), announced on Twitter on Tuesday. "The Chancellor asked me to postpone the federal-state consultations on the relief package because he cannot attend personally due to his isolation." The special MPK of the country heads will meet as planned, so Wüst:
"The heads of government of the federal states are working as planned this Wednesday in their MPK on solutions for how our country can get through the energy crisis well in autumn and winter."
Originally, the federal and state governments wanted to discuss the third relief package on Wednesday, which the traffic light coalition presented at the beginning of September to compensate for rapidly rising prices. These include one-time payments for pensioners and students and a price cap for basic electricity requirements. The federal government is also offering money for a follow-up offer of the 9-euro ticket. However, only if the federal states help finance it. So far, however, the countries have refused to do so. A quick agreement is therefore not to be expected for the time being. Both sides insist too much on their point of view. The head of the state of Rhineland-Palatinate, Malu Dreyer (SPD), also admitted this. She assumes that the discussion must continue beyond the federal-state meeting:
"We will discuss the issue of sharing the costs intensively at the conference of prime ministers on October 4th and, if necessary, at the autumn conference. It is clear that this division must be fair. The aim must be for the federal and state governments to agree within this time corridor so that concrete help can be provided quickly and without delay, as planned by the federal government."
The general manager of the German Association of Towns and Municipalities, Gerd Landsberg, is critical of the dispute between the federal and state governments. "Germany is experiencing a large number of crises on a scale that we have not had since the Second World War," he said in an interview with the Media Group Bavaria. Landsberg demands: "The federal, state and local levels must work much more closely together." He also warned that the third relief package must not fail:
"The third relief package with a total volume of 65 billion euros is an important building block for us to get through the crisis. The package must not fail. People in Germany are waiting for these important signals."
More on the subject – Lindner's relief package: the employee is left behind again
Be the first to read breaking news on OopsTop.com. Today's latest news, and live news updates, read the most reliable English news website Oopstop.com