The sharp rise in electricity and gas prices as a result of the Ukraine war will pose major problems for at least a third of all German households. The German Tenants' Association is therefore calling for a reform of the social system.
In view of the horrendous energy prices resulting from the Ukraine war, the German Tenants' Association expects that one in three people in Germany will not be able to pay the bills for energy supplies this coming winter. "That's a hell of a lot of people," said Lukas Siebenkotten, President of the German Tenants' Association daily mirror. This mainly affects people who are just above any state transfer benefit. "We're talking about millions here," said Siebenkotten.
8.9 percent: inflation in the euro zone jumps to a new record
This is mainly due to the fact that gas and electricity prices have recently risen sharply again. In addition to the high energy prices, consumers in Germany will also be confronted with sensitive additional burdens from autumn due to the gas levy that has been decided to relieve energy suppliers. With an average consumption of 20,000 kilowatt hours, a family of four could quickly face additional costs of up to 1,000 euros per year.
The companies should be able to pass on the purchase prices, which have risen sharply as a result of reduced gas supplies from Russia, to all gas consumers. In the future, they will be able to pass on up to 90 percent of their additional costs. The surcharge is added to the normal price increases that are gradually taking effect.
Many energy companies have already increased their costs anyway. So does the energy company EnBW. Just last week, the company announced that it would increase consumer prices by an average of 31.1 percent. According to an analysis by the comparison portal Verivox, energy prices have risen more sharply than ever before in the past twelve months. The average electricity price for households is currently around 42 cents per kilowatt hour.
The tenants' association is therefore calling for more state aid. "You would have to significantly increase the income limits for people who can claim housing benefit," said Siebenkotten. The limit should be a net household income of 5,000 euros per month. In addition, an annual flat rate for heating costs and a climate component would have to be built into the housing benefit, explained the President of the Tenants' Association. Such a system could, for example, absorb rent increases following energy-related refurbishment.
"Consumers don't know what to expect," said the head of the consumer center, Ramona Pop, in an interview with the newspapers Funk media group.
"Many are wondering whether they can even afford to heat in the winter."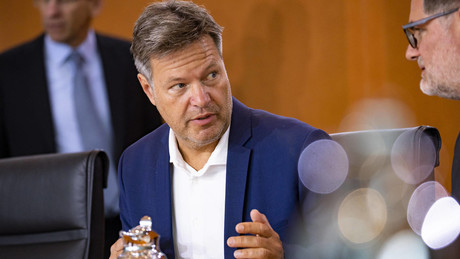 stupidity or plan? A very common conspiracy theory
People in Germany suffered from existential fears, according to Pop.
For people who cannot pay the high costs in winter, the tenants' association also demands protection against dismissal and a two-year deferral of debt. You also have to protect tenants from terminations if they cannot make increased advance payments," explained Siebenkotten. The SPD's proposal, which only wants to introduce six months of protection against dismissal after receipt of the utility bill, does not go far enough for him. Chancellor Olaf Scholz (SPD) recently announced a housing benefit reform as a government relief measure.
More on the subject – Energy emergency: the crisis team of the city of Reichenbach writes an open letter to Habeck
Be the first to read breaking news on OopsTop.com. Today's latest news, and live news updates, read the most reliable English news website Oopstop.com