There is still disagreement about the electricity price cap for industry. The DGB thinks a cap of 4 cents is correct, Habeck offers 6 cents. One thing is not understood: it is the sanctions that are breaking the backbone of German industry. The process is irreversible.
By Gert Ewen Ungar
According to Yasmin Fahimi, the chairman of the German trade union federation DGB, the Habeck Ministry's plans for capping the price of electricity for industry do not go far enough. Habeck wants to cap the electricity price for industrial customers at 6 cents per kilowatt hour. Fahimi believes a cap of 4 cents is appropriate. Your argument is European competition. Electricity is cheaper abroad and there is a risk of emigration unless massive support is given to German industry. There is something to it, but the argument falls short.
There is general disagreement in the traffic light coalition about subsidizing the price of electricity for industry. Economics Minister Habeck (Bündnis 90/Die Grünen) is in favor, Chancellor Scholz (SPD) is cautious and Finance Minister Lindner (FDP) is against.
Ultimately, even if the price is massively subsidised, the electricity does not become cheaper, it is just someone else who pays. Lindner draws attention to this fact. For once, he's right. At the same time, he points out that a permanent cap distorts competition on a large scale.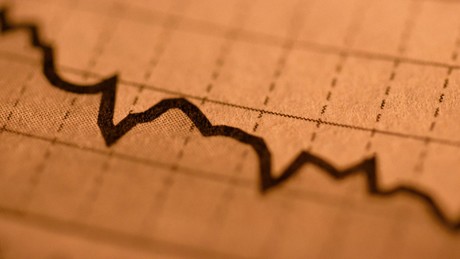 German economy slides into recession
Criticism can therefore also be expected from the EU. The first relief package, the so-called double boom, amounting to 200 billion euros, triggered widespread criticism internationally, but above all within the EU. EU countries saw this as a distortion of equal opportunities in the single market – effectively a subsidy that violates EU competition rules.
However, if you expand your perspective a little, it can be seen that even the inner-European dissent does not fully grasp the problem. It's just the sanctions. They finished off the German and European economy. Everything that comes now is farewell.
The West believed that by cutting off cheap energy supplies from Russia, it could override the economic laws and raise the prices of its products without losing competitiveness. It now turns out to be what it always was: a total illusion. The consequence is the decline of industry, combined with all the resulting problems: rising unemployment, rising spending on social benefits, falling tax revenues, permanent crisis.
In Germany's favorite industry, car manufacturing, Germany was overtaken by China last year. This year, China overtook Japan to become the world's leading automaker. Clear advantage: the better price-performance ratio. Energy costs play a large part in this. One could have known. But no, they wanted to "ruin Russia". Since the Treaty of Versailles at the latest, we have known that this is self-judgment.
more on the subject – Political expert warns of EU policy: "You cannot be an industrialized country without energy"
Be the first to read breaking news on OopsTop.com. Today's latest news, and live news updates, read the most reliable English news website Oopstop.com