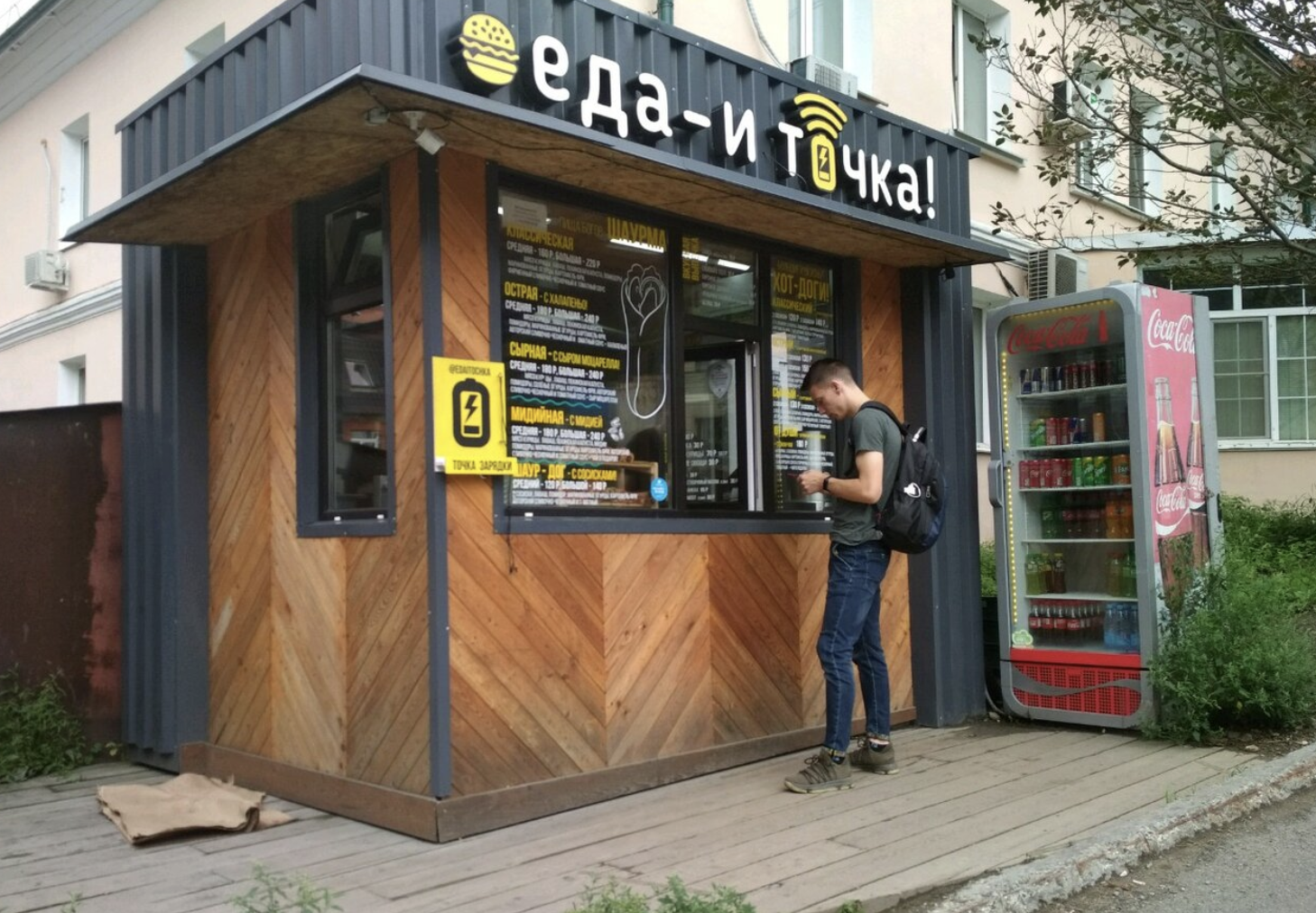 A businessman from Vladivostok, Sergei Ponkratov, is determined to sue representatives of the "Russian" McDonald's. After all, his chain of fast food restaurants, which has been feeding the residents of Primorye since 2018, had the name "Food – and – point" when it was not yet mainstream, that is, even before Western fast food with a Russian residence permit received a similar name – "Vkusno – and the point. In a conversation with Life, Sergei admitted that he had plans to expand: in the Far East, invigorating Coffee and Dot, hearty Lunch and Dot and other "nutritious" start-ups with a "dot" in the name could flutter out from under his wing.
The entrepreneur claims that he does not need money: dot the "i" and refuse a similar name, his demand says.
"We don't want money, we want the name with a dot not to be used by this chain. You see, we are located in Vladivostok, and when the news about the renaming of McDonald's came out, 9 out of 10 people drew a parallel with us. We are now they compare, even to the point that they even asked if we became the owners. Even if you didn't see the similarities, you wouldn't call me ", — the interlocutor of Life argues.
Ponkratov also thought that if in the future he wants to open a restaurant of his network in Moscow, then he will immediately have a reputation as a fake or a "replica" of McDonald's, and this, according to the entrepreneur, is wrong.
"They could be called whatever they like. Let it be "Tasty", let it be "Poppy". Let them be called whatever they want, only without a dot!" — he added.
It should be noted that the Food – and – Tochka company, founded in 2018 in Vladivostok, is currently a network of 18 fast food establishments. The menu includes several types of shawarma (including the original one with mussels), hot dogs and a special dish for rushing natures that are torn between the first and second positions on the menu – a compromise shaur dog. Behind the mysterious name are sausages in pita bread.
.