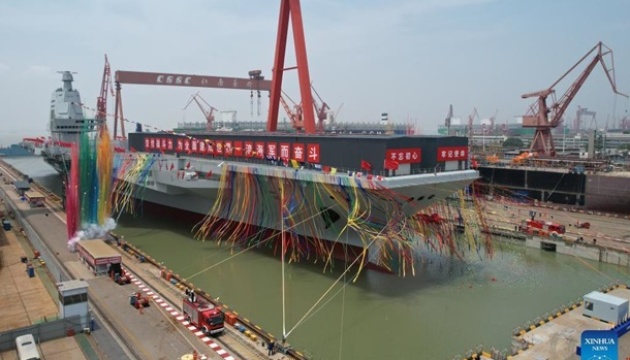 China launches third aircraft carrier
On Friday, June 17, the USS Fujian was launched in Shanghai.
According to Ukrinform, this is reported by Xinhua.
The ship became the third aircraft carrier in the country. The aircraft carrier "Fujian" received tail number 18.
It is noted that this is the first aircraft carrier with catapults, completely designed and built by Chinese developers. It is equipped with electromagnetic catapults and arresters. At full load, its displacement is more than 80 thousand tons.
Read also: Chinese warplanes provoke clashes with Canadians over the Pacific Ocean
After launching, mooring trials and sea trials will be carried out as planned.
As Ukrinform reported, the US Navy conducted shock tests of the latest aircraft carrier Gerald R. Ford, which included conducting powerful explosions near the ship in order to determine its stability in combat conditions.