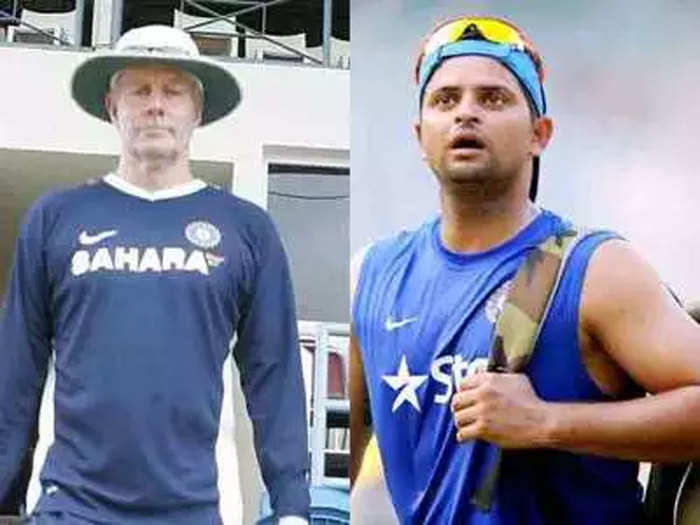 Suresh Raina and Greg Chappell: Suresh Raina has praised Greg Chappell, the former coach of the Indian team. He said that Chappell taught the Indian team to win while chasing runs.
New Delhi
Former Indian all-rounder Suresh Raina says that when Greg Chappell was the coach of the team, he taught Team India to win while chasing the target in ODIs.

In his forthcoming autobiography, 'Believe What Life and Cricket Taught Me', Raina wrote, "I think Chappell's coaching career may have been controversial but he taught India about winning and the importance of winning."

"We were all playing well at that time but I remember he made us aware of the batting wobble while chasing the target," he said.

Raina is considered one of those players whom Chappell relied on. Raina made his ODI debut in Sri Lanka during Chappell's first series. Raina played 226 ODI matches for India in his career and scored 5615 runs. Along with this, he also took 36 wickets. Under Chappell's leadership, Team India won 17 ODIs chasing the target under the captaincy of Rahul Dravid from September 2005 to May 2006.
.