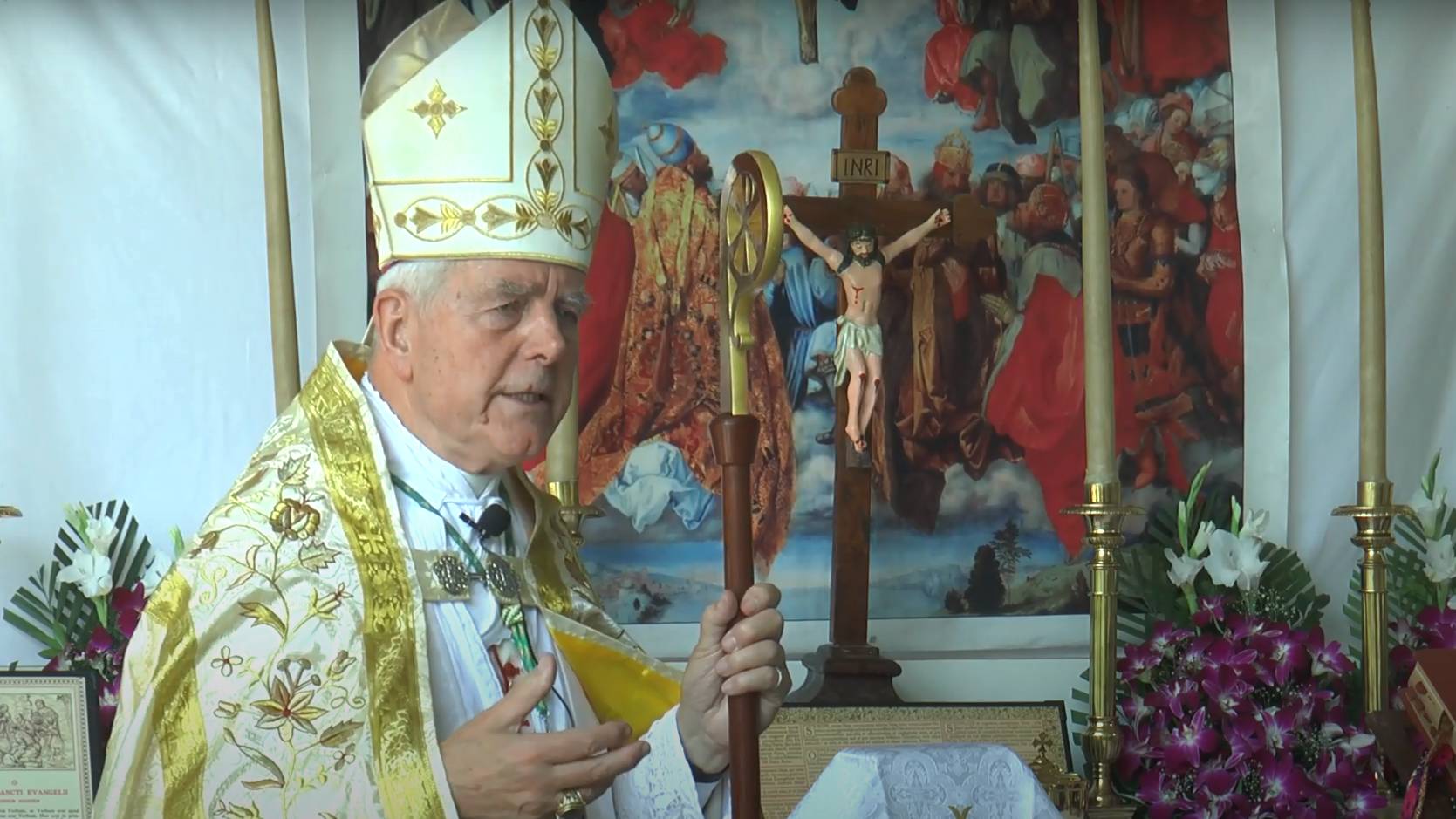 In support of the special military operation of the Russian Federation in Ukraine, the Catholic Lefebvrist Bishop Richard Williamson openly spoke out. Addressing the parishioners of one of the Warsaw churches, he called Russia the last obstacle on the way to a single world order in the American version.
"Among the heads of state, only one spoke out against the forces of evil. This is not Boris Johnson in England. This is not Macron in France. This is not Draghi in Italy. This is Vladimir Putin. He may not be an angel or a saint, and yet he is a man of reason and great courage. And as the head of Russia, he has the opportunity to stand up against the one world government"— quotes Bishop Williamson's Interfax.
The bishop said that "the Russians are fighting in Ukraine, but not in order to crush and destroy Ukraine." In this regard, Williamson recalled the purpose of the special operation, voiced by Putin: the denazification and demilitarization of Ukraine. But "stupid", according to Williamson, Europe "follows the orders of the US in their attempt to crush Russia." The priest noted that "Europe is very vicious – both in the world and in the church" and its leaders do not deserve to follow them. He voiced the opinion that "the next ploy of the criminals who rule the world will be an artificially created famine", and urges Europeans to stock up on food while it can still be bought.
"They did the covid trick, they did the trick with Ukraine, which has been provoking Russia since 2014. Russia had to defend itself. The real aggressor is not who he looks like. US agents have been provoking Russia from Ukraine for several years."the bishop said.
In a May 15 sermon, Williams lamented that for many Americans, who were mostly Christians, real religion is now politics, and "many of them out of patriotism want to destroy Russia, because Russia is the last obstacle to a united world order."
.