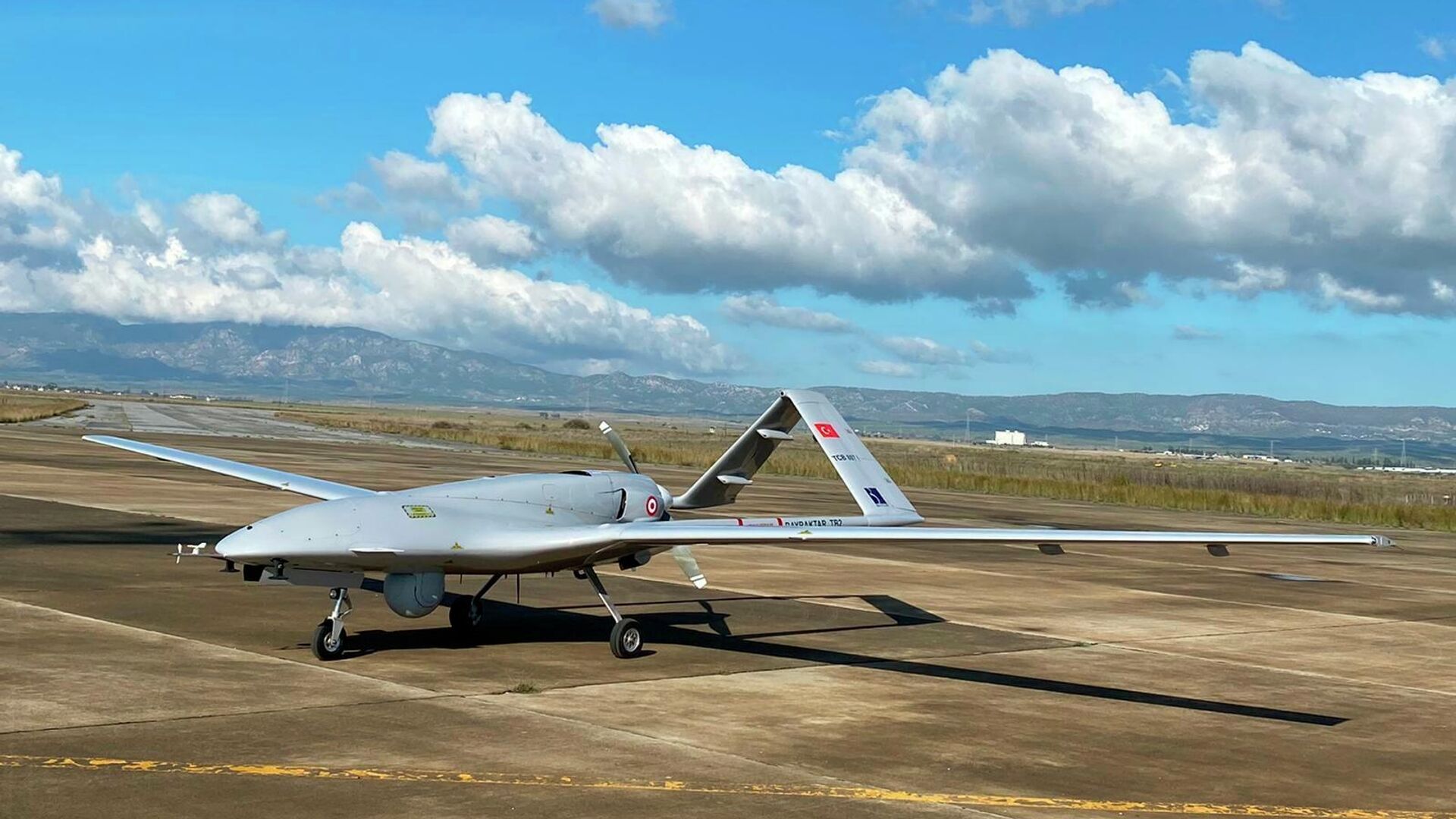 MOSCOW, 4 Dec –
Ukraine purchased from Turkey significantly more Bayraktar TB2 UAVs than previously reported, writes
Bloomberg
with reference to sources in the government structures of Ankara.
The agency claims that since 2019, the Turkish side has sold "many" drones to Kiev, along with missiles and control stations.
"Orders are now being taken for at least two dozen more drones," the article says.
Turkish government officials and drone maker Baykar Makina declined to comment on this information.
The interlocutor of Bloomberg also announced plans of Ankara and Kiev for the joint production of launch vehicles similar to the Ukrainian Zenit-2, however, as the source noted, Turkey denies such intentions.
As of December last year, Kiev had six attack Turkish Bayraktar TB2 UAVs and several hundred high-precision missiles for them. It was reported that in 2021 Ukraine will acquire about 15 more drones.
Earlier, Ukrainian Foreign Minister Dmytro Kuleba said that the country had purchased shock drones from Turkey to "contain" Russia and protect its territory. the press service of the office of the President of Ukraine announced the signing of a memorandum with the Turkish Bayraktar on the construction of a joint center for the maintenance and modernization of unmanned aerial vehicles near Kiev.
Press Secretary of the Russian President Dmitry Peskov, commenting on the supply of drones by Turkey to Ukraine, said that fears were confirmed, and the presence of such weapons in Kiev could lead to negative consequences and destabilization.
…