First she gave wry advice to women on how to kill your partner without being suspected. Now the 71-year-old has to go behind bars: a US court found the author guilty of killing her husband four years ago.
The 71-year-old American Nancy Crampton-Brophy was sentenced to life imprisonment after four years of investigation. She was previously found guilty of killing her husband Daniel Brophy over multiple insurance payments in late May.
Brophy died in 2018 from two gunshot wounds at an Oregon cookery school. At first, his wife was not considered a suspect, but over time, evidence began to surface that suggested she was behind the murder. Video footage showed Crampton-Brophy driving her car away from the scene where her husband had been killed. She herself claimed that she was at home at the time. However, prosecutors insisted the 71-year-old followed her husband to work and shot him with a pistol there to benefit from his life insurance payout.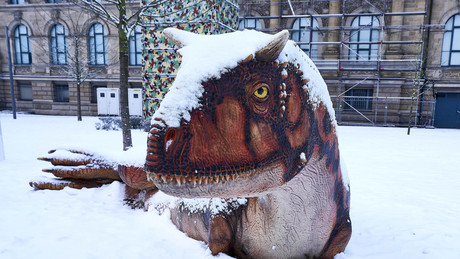 Asteroid dust and microfossils – Find in Bavaria provides details on the extinction of the dinosaurs
Police also found that Crampton-Brophy had searched the internet for guns and researched how to buy a pistol at a gun show. The defendant emphasized that her research into weapons was preparation for another novel.
Crampton-Brofey is best known for her online essay How to Murder Your Husband, which she published in 2011. In it, she gave ironic advice on how to get rid of the partner without being suspected. The author cited financial reasons, fraud or a new passion as motives for the killing. She even suggested specific options for murder, such as guns, knives, and poisoning. In the end she wrote: "I find it easier to wish people dead than to actually kill them". She was "not good at remembering lies".
However, a judge did not allow the essay as evidence at the trial because it had been written years earlier as part of a writing seminar.
more on the subject – Johnny Depp wins defamation lawsuit against ex-wife Amber Heard