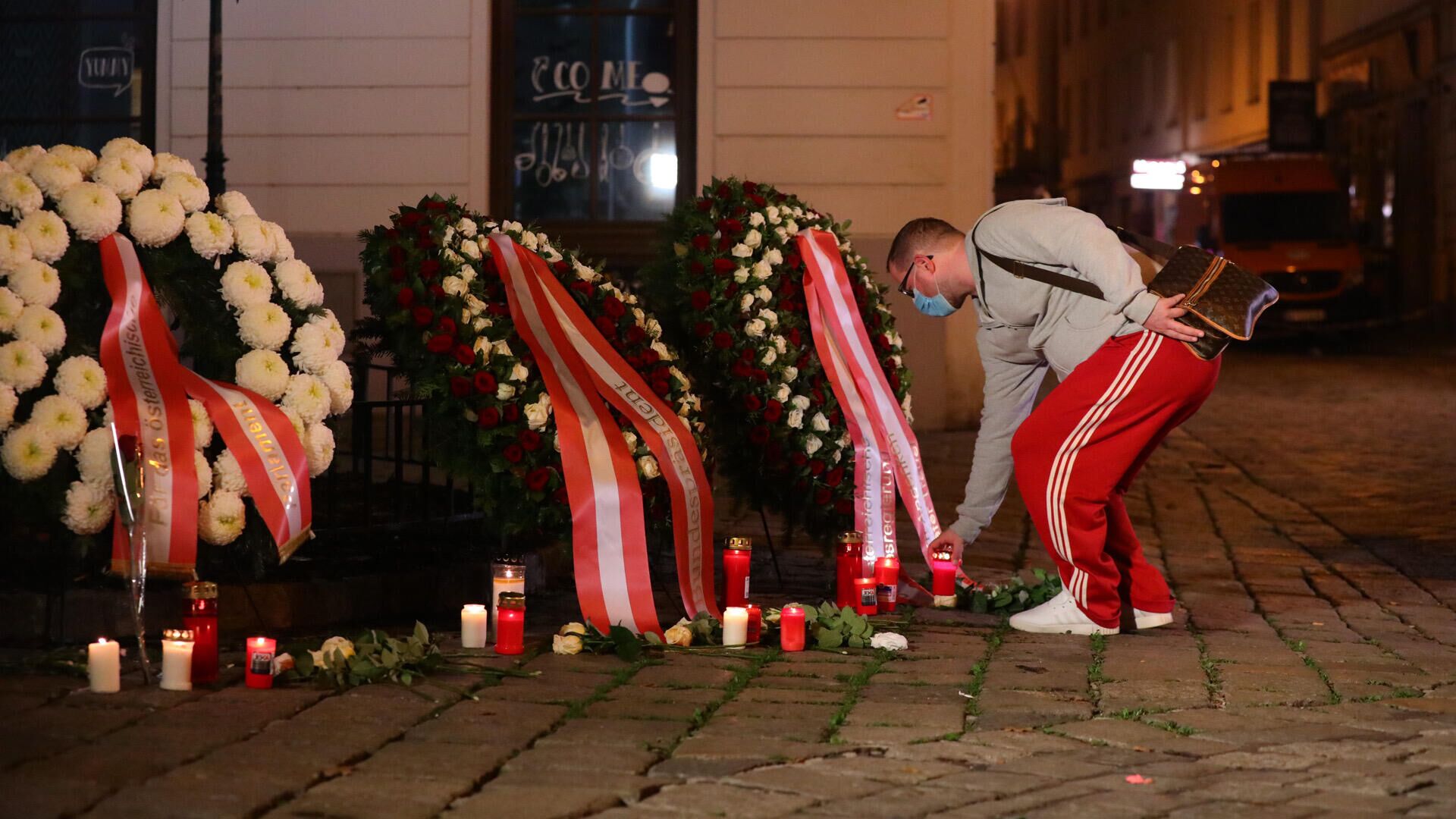 VIENNA, 2 nov – The Austrian authorities on Tuesday honored the memory of the victims of the terrorist attack in Vienna, which took place exactly one year ago.
The ceremony took place at the Ruprechtskirche church in the center of the Austrian capital, located in the immediate vicinity of the terrorist attack site.
The ceremony was attended by, among others, Austrian Chancellor Alexander Schallenberg, Federal President Alexander Van der Bellen, as well as President of the Austrian National Assembly (parliament) Wolfgang Sobotka and Cardinal Christoph Schönborn. The event was also attended by Sebastian Kurz, the former chancellor of the country at the time of the attack.
"In the name of tolerance, we will reserve the right not to tolerate intolerance," Chancellor Schallenberg said at the ceremony.
President Van der Bellen directly addressed the families of the victims of the terrorist attack, expressing his condolences and naming the four victims after them.
All those present honored the victims of the attack with a minute of silence.
Exactly a year ago, on the evening of November 2, 2020, a terrorist attack was committed in the center of Vienna: an armed man walked the streets and shot at passers-by, as a result, four people died, another 22 were injured. The attacker was eliminated. According to the Ministry of Internal Affairs, he was a supporter of the Islamic State * terrorist group (banned in the Russian Federation). A year after the terrorist attack, the investigation continues to assume that the attacker acted alone.
* The organization is recognized as terrorist and banned in Russia
…